BISHKEK/ALMATY -- Russia is seeing its age old alliances with Central Asian nations crumble as its war in Ukraine continues to drag on.
Kyrgyzstan on Sunday (October 9) unilaterally cancelled joint military drills between the six nations comprising the Russia-led Collective Security Treaty Organisation (CSTO), less than a day before they were due to start on its territory.
The Kyrgyz Defence Ministry did not specify the reason for cancelling the "Indestructible Brotherhood-2022" command and staff exercises, which were set to be held in the country's windswept eastern highlands October 10-14.
According to earlier reports, the exercises were set to involve army personnel from CSTO members Russia, Armenia, Belarus, Kazakhstan, Kyrgyzstan and Tajikistan, and focus on securing ceasefires. Observers from five other states, including Serbia, Syria and Uzbekistan, had also been invited.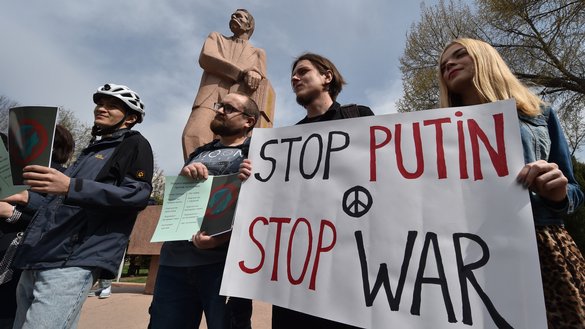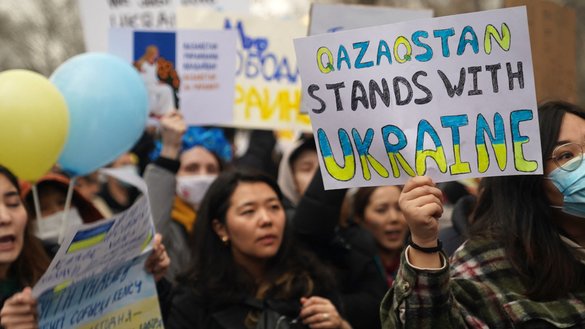 The move by Bishkek is the latest indication that tensions may be simmering within the alliance, formed in the early 1990s after the collapse of the Soviet Union.
Last month, Armenia skipped a two-week drill held by the CSTO in Kazakhstan, after criticising the bloc for failing to openly side with it after large-scale fighting erupted on its border with non-member Azerbaijan in September.
Russia and other CSTO countries turned down Yerevan's request for military aid, issued hours after hostilities began, and limited their response to sending fact-finding missions to the border.
Diplomatic standoff
Tensions have also been growing between Russia and Kazakhstan, another CSTO member.
Kazakh officials earlier this month rejected demands by Russia to expel Ukraine's Ambassador to Kazakhstan Petr Vrublevsky after he said in an interview in August that Ukrainian armed forces aim to "kill as many Russians as possible".
While Kazakhstan issued a formal protest with Ukraine over Vrublevsky's remarks, Russian Foreign Ministry spokeswoman Maria Zakharova had urged Kazakhstan to either expel the Ukrainian diplomat or prosecute him for "inciting social, national, tribal, racial, class or religious hatred".
The Russian Foreign Ministry on October 4 summoned Kazakh Ambassador to Russia Yermek Kosherbayev and demanded an explanation as to why Vrublevsky had not yet been expelled from the country, calling the situation "categorically unacceptable".
"It is with the deepest regret that we find that [Kazakh] assurances that this Banderite emissary would never return to Astana have not been fulfilled," Zakharova said, using a propagandist term for Ukrainian nationalists.
Kazakh Foreign Ministry spokesman Aibek Smadiyarov on October 5 told reporters that holding Vrublevsky criminally liable was out of the question, since "pursuant to the Vienna Convention, Ukraine's ambassador to Kazakhstan has diplomatic immunity".
He also said that Astana and Kyiv have reached "full understanding", and that Ukrainian authorities will appoint a new ambassador to Kazakhstan.
Smadiyarov also pointed out that it was actually Moscow that had indulged in unacceptable rhetoric.
"I would like to note that in our opinion the tone of [Zakharova's] statement does not 'comply with the character of allied relations between Russia and Kazakhstan as equal strategic partners,'" Smadiyarov said.
That same day the Kazakh Foreign Ministry, in turn, summoned Russian Ambassador Alexey Borodavkin in connection with Zakharova's remarks about Astana.
Kazakh politicians were also outraged.
Azat Peruashev, a Mazhilis deputy and chairperson of the Democratic Party of Kazakhstan Ak Zhol, called the Russian Foreign Ministry's rhetoric "inappropriate and incorrect".
"The Russian Federation must respect Kazakhstan and our ambassador, who is the plenipotentiary representative of the Republic of Kazakhstan in the Russian Federation," he said.
"All in all, we understand that this is due to the war between Russia and Ukraine, but Kazakhstan is not at war with anyone. That's why we demand respect for our representatives, our statehood," said Peruashev, as quoted by Informburo.kz.
Growing tensions
The diplomatic row between the two countries, which until recently were considered partners and allies, indicates increasing tension in their relations, say observers.
Arman Shorayev, an Almaty-based civic leader and former executive at Kazakhstan's largest TV channels Khabar and KTK, believes that Russia has lost its credibility and influence in Kazakhstan amid its invasion of Ukraine.
"Before this treacherous attack, few condemned Russia," he said. "After February 24 [the start of the invasion], anti-Russian sentiments intensified in Kazakhstan: 80% of the population sympathises with Ukraine, and that figure is growing."
Putin's regime is trying to keep Kazakhstan in its orbit, but the country is already moving away from the Russian Federation, he said.
"We must break all ties with Russia and withdraw from all associations, above all from the CSTO military bloc and the [Eurasian Economic Union]," Shorayev said.
Dias Kuzairov, the vlogger who interviewed Vrublevsky, said that Kazakh patriots support Ukraine and want "the occupiers to leave it and for the war to end".
He expressed indignation that Russia, "attacked a country, kills people and bombs cities" -- yet issues complaints over individuals' verbal opinions.
Russia also has widespread problems with xenophobia and Russian officials have made openly hostile statements, he noted.
"How many videos have we seen in which Kazakhs are insulted by Russian citizens -- not just by ordinary people, but also by politicians. One [Russian] MP has even said that it is necessary to denazify Kazakhstan," Kuzairov said.