ALMATY -- Tajik President Emomali Rahmon's stunning rebuke of Russian President Vladimir Putin this week came from long simmering anger over Russia's refusal to treat Central Asian nations as equal partners, analysts say.
The remarks came as the presidents of Russia, Kazakhstan, Kyrgyzstan, Tajikistan, Turkmenistan and Uzbekistan gathered October 14 in Astana for the Central Asia–Russia Summit.
In front of his regional counterparts and journalists, Rahmon treated Putin, who sat across from him, to a bitter, outraged monologue that ran for over seven minutes.
Rahmon demanded that Putin stop treating Central Asian countries as though they are "part of the former Soviet Union" and that he start respecting them.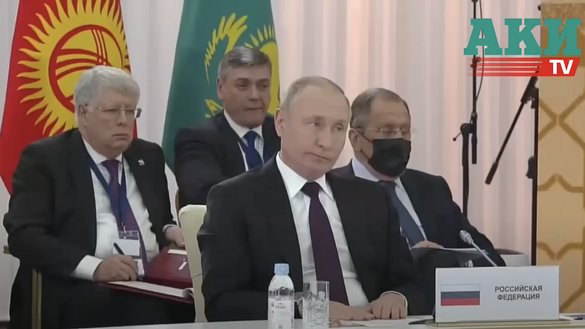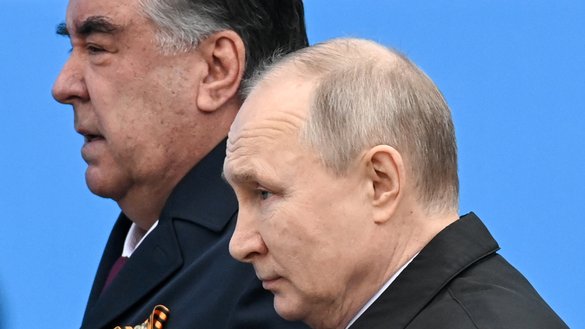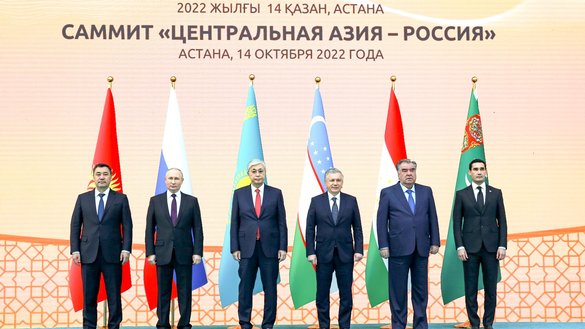 "We, both you and I, witnessed how the Soviet Union collapsed. Then, like now, not enough attention was paid to the small republics, the small nations. No consideration was paid to traditions or customs. There was no support for development," Rahmon said.
While Russia engages in some co-operation with Central Asia, Putin does not treat the countries as equals and instead he ignores the needs of his economic partners, said the Tajik president.
"Where did we offend you? Did we fail to greet you like we were supposed to somewhere? We have always respected the interests of our main strategic partner [Russia]. What are we? Foreigners or something?"
At one point during his tirade, Rahmon began waving his fists and reminded Putin of how he recently "begged" the Russian president to send Russian ministers to the Tajikistan-Russia international investment forum, which was held on September 15 in Dushanbe.
Ultimately only deputy ministers and other lower-ranking officials from state agencies attended.
"This is what Tajikistan, a strategic partner, was deemed worthy of," Rahmon said.
"We've been made into countries that are like small nations. But we have a history and we want to be respected," Rahmon told Putin, who throughout the diatribe looked impassively at Rahmon and chewed gum.
Putin's waning influence
Rahmon's condemnation is now reverberating across social media networks.
The speech was particularly notable given that such candid conversations between heads of state usually occur behind closed doors in private meetings without journalists or TV cameras present -- not in a public forum.
Kubanychbek Ibrayev, who previously worked at the Bishkek bureau of the Institute for War and Peace Reporting (IWPR), said the incident stemmed from Putin's declining influence and authority in Central Asia.
"Rahmon no longer sees prospects for Putin and doesn't consider him a guarantor of security in Central Asia, while Dushanbe is also feeling a growing threat from Afghanistan," Ibrayev said.
"The Tajik president is therefore sending signals to other countries that would like to take Russia's place regarding the economy and security of Tajikistan," he said.
Russia has also ignored Tajikistan's security needs despite the fact that Tajikistan belongs to the Collective Security Treaty Organisation (CSTO), a military bloc co-ordinated by Moscow whose other members are Armenia, Belarus, Kazakhstan and Kyrgyzstan.
The CSTO in July 2021 denied a request to send troops to Tajikistan in the face of rising insecurity in neighbouring Afghanistan.
Putin pledged to help only if the need arose.
Most recently, in mid-September, border clashes between CSTO members Kyrgyzstan and Tajikistan resulted in at least 100 people dead, including civilians, and wounded more than 200, according to official sources.
The refusal of the CSTO to intervene provoked sharp criticism of the bloc in both Kyrgyzstan and Tajikistan.
Friendship with Russia 'a myth'
Russia "has never really supported" the Tajik economy and in its co-operation with Tajikistan is only pursuing its own interests, said Khairullo Mirsaidov, a Tajik journalist living in Europe.
The fall of the Soviet Union left impoverished Tajikistan facing its economic problems by itself, with little help from Russia.
"All Russia does is siphon off raw materials and fruits and vegetables and use our land for its military base free of charge, and it's Rahmon who gave them all those privileges," Mirsaidov said, referring to the Russian 201st Military Base.
Russia's common university curriculum officially and bluntly designates the region's republics as "colonies", noted Mirsaidov.
"The friendly, allied Central Asian countries in Russia's proclamations are nothing more than a myth," he said.
"Moscow has always been condescending toward us and it always will be."
Cannon fodder
Russia now also views Tajikistan -- and other Central Asian countries -- as a source of human resources that can be sent to Ukraine for its "special military operation".
More than a million citizens of Tajikistan live and work in Russia, according to data from July.
In recent months, Russian recruiters have used a variety of tactics to lure residents of Tajikistan, Uzbekistan, Kazakhstan and Kyrgyzstan into signing contracts with the Russian military, promising them Russian citizenship and other benefits.
Such recruitment has had deadly consequences. In effect, the Kremlin is turning poorly educated Central Asian migrants into "cannon fodder" for its wars, analysts say.
On October 15, two soldiers from Tajikistan opened fire on Russian servicemen in Russia's Belgorod region, killing 11 people and wounding 15. Both of the Tajiks were killed in retaliatory fire.
Russian authorities deemed the two assailants as terrorists.
However, Ehson Aminzody, the brother of one of the Tajiks who was killed, told Radio Ozodi that his brother had never been a radical and worked in a bar in Moscow.
Aminzody's friends said that he did not want to go to Ukraine to fight but rather wanted to earn some extra money so he could return to Tajikistan and marry his girlfriend.