MOSCOW -- Influential Russian businessman Yevgeny Prigozhin, who is linked to President Vladimir Putin and sanctioned by Washington and European countries, admitted on Monday (November 7) to interfering in US elections.
"Gentlemen, we interfered, we are interfering and we will interfere," Prigozhin, who has been accused of running a "troll factory" to influence the outcome of votes in several Western countries, said in a statement quoted by his team.
"Carefully, precisely, surgically in our fashion, the way we know," Prigozhin quipped.
Prigozhin, 61, responded to a request to comment on a Bloomberg report saying Russia was interfering in the US midterm elections.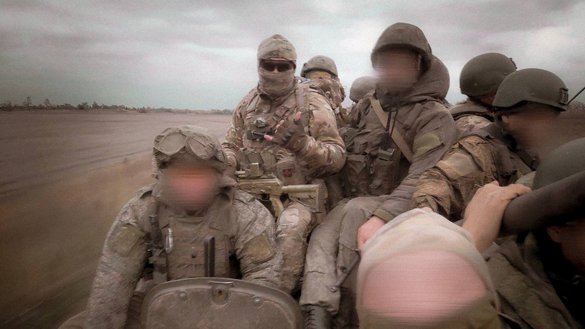 The high-profile announcement was interpreted by many analysts as evidence Prigozhin was eyeing a possible political role in Russia.
Prigozhin has found himself in serious legal jeopardy as pressure mounts for his role in meddling in elections and bankrolling mercenary armies carrying out the will of Kremlin around the world.
In 2018 and 2020, Washington hit Prigozhin with sanctions, saying his Internet Research Agency (IRA), a St. Petersburg-based "troll factory", was behind US election interference in 2016 and 2020.
The IRA also is accused of spreading disruptive propaganda during the elections and referenda of other countries, such as Britain, Germany and France.
The Wagner Group
For years Prigozhin has shied away from the limelight, preferring to operate in the shadows of the Kremlin.
That changed in late September when he finally acknowledged founding the Wagner Group, a Russian mercenary group, in 2014, calling its fighters "bulwarks of our motherland".
Russian officials have always denied any ties with private military groups, and Wagner has no legal entity in Russia, where mercenary companies are illegal.
Nevertheless, Prigozhin recently vented to Putin about the Russian military's poor handling of the war in Ukraine, according to two US officials familiar with the matter, the Washington Post reported October 25.
The Wagner Group has since been behind an offensive in Bakhmut, a town in eastern Ukrainian with little strategic significance -- a move observers say stems from Prigozhin's political ambitions.
While Prigozhin has an interest in portraying Wagner as a formidable force in Ukraine, the bar is set extremely low as the Moscow continues to rack up losses, analysts say.
The Russian military, with its supply lines disrupted and ranks decimated, is facing a frigid winter with scant fuel, food, shelter and medical supplies on the frontlines in Ukraine.
Increased use and spotlighting of the mercenaries are "reflective of wider breakdowns in the Russian military and amongst Russian military leadership", said Karolina Hird of the US-based Institute for the Study of War.
For years, the Wagner Group had been suspected of playing a role in realising Moscow's overseas ambitions, with the Kremlin denying any links.
Since first deploying in Ukraine and then in Syria to support the Bashar al-Assad regime, Wagner men have been active in Libya, the Central African Republic (CAR), Mali and in other conflicts around the world.
The European Union in 2020 levied sanctions against Prigozhin for destabilising Libya by supporting the Wagner Group.
In June, his appeal failed to reverse a freeze on his assets in the European Union (EU) and his placement on a visa blacklist over the deployment of Wagner fighters to Libya.
War crimes
Wherever they go, Wagner mercenaries have been accused of carrying out war crimes and atrocities against civilians.
In April, Germany's foreign intelligence, known as the BND, said it intercepted radio communications in which Russian mercenaries discussed executing Ukrainian civilians.
The radio traffic suggests members of the Wagner Group played a role in the atrocities, including in the town of Bucha, where the streets were left littered with civilians' bodies after the Russians withdrew, sources familiar with the findings said.
More than 400 Ukrainian civilians were found executed in Bucha and other areas around the capital, including some bodies found with their hands bound behind their backs.
Around the same time, Human Rights Watch (HRW) accused Malian forces and members of Wagner of executing about 300 civilians in the town of Moura in late March.