ALMATY -- Russia's invasion of Ukraine has sparked a different type of battle in Central Asia -- one pitting Chinese and Russian car manufacturers against each other over the region's automobile market.
The new competition is a stinging slap to Russia, which considers Central Asia its historical sphere of influence.
Moving into Uzbekistan
Chinese state-owned automobile manufacturer Chery held a ceremony in Tashkent on October 27 marking the start of sales of three of its models in Uzbekistan.
Roodell, a local company, has been assembling those cars since July at its ADM Jizzakh plant in Uzbekistan.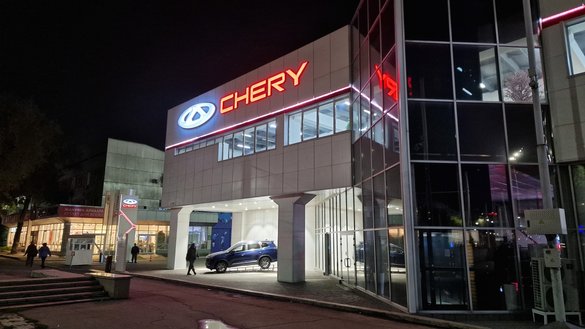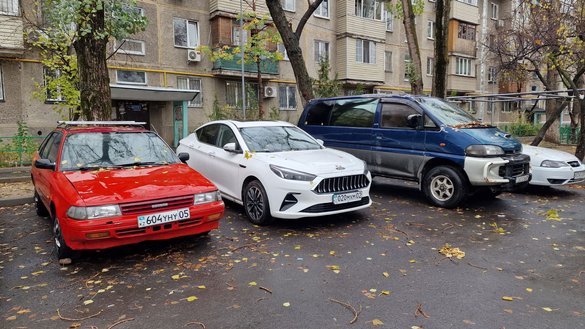 To win over Uzbekistan's market, Chery has opted for an aggressive strategy of mass marketing, low prices and favourable loans.
For example, Chery set the minimum price of one model at just $27,000.
By comparison, the sticker price of a similar model in Russia has risen to $35,000 for the most basic package.
Moving into Kazakhstan
In neighbouring Kazakhstan, the market has already seen an influx of Chinese car manufacturers.
Sales figures grew rapidly in 2022.
Chinese brands accounted for 3.4% of all new cars sold in Kazakhstan in 2021, or more than 4,000 units, according to the Association of Automobile Business of Kazakhstan (AKAB).
In the first seven months of 2022, four Chinese carmakers had already sold as many cars as in all of 2021 in Kazakhstan.
A plant to assemble Chinese cars is expected to open in Almaty in 2025.
Ousting Russian firms
The gains made by Chinese car manufacturers come at the expense of Russian brands, which have long dominated in the region but now are suffering from Western sanctions imposed following Russia's invasion of Ukraine in late February.
"The post-Soviet space was the main sales market for Russian automakers for many years," said Murat Rakhimberdiyev of Almaty, former managing director of AKAB.
"Lada, the most popular Russian car brand, enjoyed high demand in Kazakhstan thanks to its low price," he said.
But the Chinese "are now playing in this segment", he said.
The Russian auto industry, which has been suffering from a logistics crisis and component shortages due to the sanctions, has been experiencing a deep recession. Car sales in Russia this year have fallen by at least half compared to 2021.
The situation has also limited deliveries to Kazakhstan and other Central Asian countries, and Chinese competitors are trying to take advantage.
Disrupted supply chains, which create big problems for local businesses, rampant inflation and unemployment are diminishing purchasing power and are forcing Kazakhs to look for inexpensive options.
"A year ago, I would never have taken a Chinese [model]," said Serik Baibolov, an Almaty resident who plans to become a private driver.
"But car prices have soared this year -- and you have no choice but to look at Chinese cars," he said.
Automakers are trying to ship cars and spare parts from Europe to Kazakhstan along a new route that bypasses Russia, said Alexey Alekseyev, editor-in-chief of Almaty-based car magazine Behind the Wheel.
This effort has increased shipping time and costs.
"But the Chinese are nearby," he said. "They are boosting production and delivering spare parts much faster."
Concerns over quality
Despite the attractive prices, observers say Chinese cars clearly have quality concerns.
Kazakh buyers worry about the reliability and safety of Chinese models, believing the axiom that "price is proportional to quality", Alekseyev said.
"Naturally, there are doubts about such a purchase," Almaty resident Baibolov admitted. "It isn't for nothing that Kazakhs sarcastically refer to Chinese cars as 'tin cans' for their low quality. They have to be repaired constantly and God forbid you get into an accident."
Ilya Sviridov, director of Moscow auto repair shop Club Service, inspected a Haval H9, a Chinese model listed as a premium car, that had been used for just two years.
In his YouTube video titled "Disaster for 6 Million Rubles" ($98,000), he pointed out a number of quality issues: various bubbles on the body, corrosion on moldings, a crooked rear door that scratched the body surface, rubber window gaskets damaged by high-pressure washing, as well as a panoramic sunroof whose crooked installation damaged the airtight seal when the sunroof was opened.
Sviridov said the owner of the Haval H9 is also tortured by constant unpleasant sounds in the exhaust system and the smell of burning gasoline while driving.
Yet, when the owner contacted dealer representatives, they refused to fix the problem, claiming that this was to be expected.
"That's all you need to know about what [...] a premium Chinese car is," said Sviridov.
Russia-China relations
The competition between Russian and Chinese carmakers is just one sign of friction between the two "allies" in Central Asia.
With a GDP and population that are both about 10 times greater than those of Russia, China has every claim to be the senior partner in an imbalanced relationship.
Beijing has remained relatively tight-lipped about Russia's invasion of Ukraine, never condemning the assault but also stopping short of expressing any backing for it.
Russia's failures in Ukraine have also called into question just how useful an ally Moscow can be for Beijing.
The Russian media overstate Russia's share in the global economy and its influence, Meruert Makhmutova, director of the Public Policy Research Centre in Almaty, said in September.
China, whose economy is closely intertwined with the global economy, has no such ideological dogmas, she said.
"Beijing is interested in co-operating with the West to advance its own interests -- to boost its economy, which is experiencing fallout from the strict COVID-19 lockdown restrictions," Makhmutova said.