TASHKENT -- Tourists arriving in the Bukhara desert are met by a woman on horseback, surrounded by yurts and endless sand.
For the visitors, the location contrasts sharply with "classical" Bukhara and its majestic minarets.
The woman atop the horse is Iklima Abduzhurayeva.
Several years ago, she had the idea to take tourists visiting Bukhara to the desert to let them spend a few days and nights in a different landscape.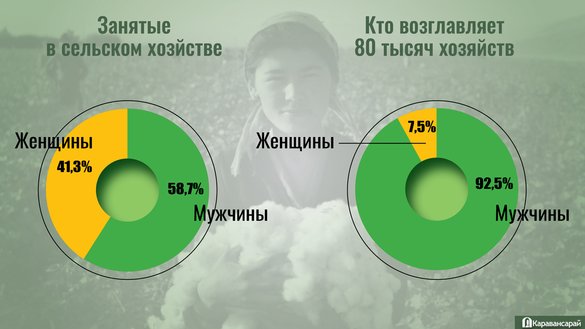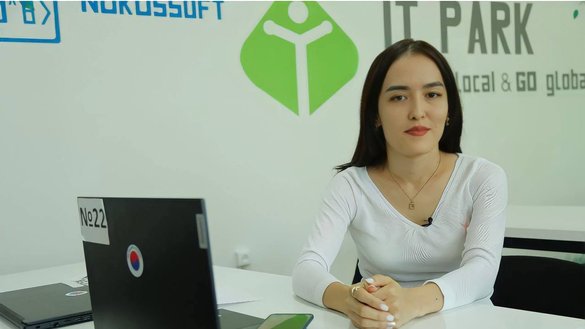 Here they can live in yurts, cook their own food and enjoy nature far away from civilisation, cars, the internet and other familiar amenities of urban life -- all with a starry sky overhead.
Abduzhurayeva was ready to invest all her money in the new business, but she did not have enough funds to fully implement the idea.
The US Agency for International Development's (USAID's) Women's Economic Empowerment Initiative, which was launched in 2021, came to the rescue.
The $3.4 million programme has provided 1,000 unemployed Uzbek rural women vocational and business training, and even helps when their businesses are getting started.
With USAID support, about 500 graduates have already opened their own business or landed a skilled job.
Abduzhurayeva, now a businesswoman from G'ijduvon district, Bukhara province, won a $31,000 USAID grant in October as part of the programme and created an eco-tourism zone in a desert area.
"Visitors to Bukhara are interested not only in historical architectural monuments but also in environmental and culinary tourism," she told Caravanserai.
"We arrange for fishing, hunting and camel rides. We created a situation where they can cook what they caught themselves," Abduzhurayeva said.
Abduzhurayeva's business provides 50 jobs.
The project will not only attract foreigners but also will be key to advancing domestic tourism in Uzbekistan, say locals.
Finding jobs
At the end of October, USAID began distributing more than $200,000 worth of equipment to 226 women from rural areas who completed the entrepreneurship and vocational training programme, the US Embassy in Uzbekistan said in a statement October 26.
"When rural women can access the training and financial support they need to establish their own businesses, then the way people think about gender changes and Uzbekistan's economic growth becomes more inclusive, sustainable, and rapid," Mikaela Meredith, USAID mission director in Uzbekistan, said in the statement.
The USAID initiative launched additional training courses in September and October.
Meanwhile, courses in August and September taught e-commerce, social media marketing (SMM) and advertising to about 250 women from two provinces of Uzbekistan.
The training programme was implemented with support from the international NGO Sharq Ayoli (Woman of the East), provincial governments and the State Committee for Family and Women Affairs, as well as the Uzbek Senate Committee on Women and Gender Equality.
The USAID initiative has enabled socially vulnerable women to gain access to jobs in the digital economy by providing employment support and opportunities to launch their own startups, including their own online stores and other websites.
One of the women is 24-year-old Dinara Bazarbayeva of Nukus.
Since September Bazarbayeva has become an in-demand SMM specialist and educator who teaches the basics of social marketing.
"So far, I have trained one student by myself. He already found a job as an SMM manager at a fast food company. He maintains an Instagram page and shoots videos," Bazarbayeva told Caravanserai.
"When there are enough students, I will start teaching. SMM is a modern career, and I am very happy," she said.
No less content is 35-year-old Gulnoza Makhmudova of Tashkent, a former cosmetologist. Thanks to USAID, she completed a two-month floral design course in July.
"I learned how to make bouquets and floral arrangements. I learned about packaging, as well as the basics of the floral business in general. The programme also included mental health training," Makhmudova told Caravanserai.
"Then we had an internship at the well-known company Toshkent Gullari (Flowers of Tashkent). I received good recommendations and stayed on to work here," she said.
Fighting radicalism
USAID though its programmes helps prevent unemployment, which is one driver for women who take up extremism, according to Sabokhat Rakhmonova, a journalist and gender studies researcher.
In Uzbekistan, a country of almost 36 million people, 1.3 million, or 8.6%, are unemployed. The unemployment rate for women is 12.8%, according to the latest statistics.
Recent arrests of members of extremist groups, such as the banned Hizb ut-Tahrir, have included women.
Rakhmonova, who comes from Andijan province, said she has "seen thousands of women who do not have a skill or job, who are in great need of someone's help."
"Women who are abandoned by despotic husbands, those who have two to three children, or young women who are unable to get married because of their parents' poverty struggle to find their place in society," Rakhmonova said.
Organisations such as USAID have given women hope and confidence in their own abilities, she said.
Rural women are particularly at risk.
The USAID Women's Economic Empowerment Initiative covers Bukhara and Surxondaryo provinces and includes projects throughout the Fergana Valley, as well as in Karakalpakstan and Khorezm.
"We want to help them develop not only professional skills but also life skills: the ability to communicate and creative arts, besides just engaging with them on a psychological level," said Otabek Agzamov, a gender equality specialist for a USAID agricultural development project.
"The vast majority of the women we reach are victims of gender-based violence ... We need to work with them," Agzamov said.
"We trained 60 women in Karakalpakstan alone, and 20 of them are already employed. As for the rest, some are developing further or working as freelancers," he said.
Female unemployment is an urgent issue for modern Uzbekistan, according to Akida Mokhirova, an Uzbek women's issues activist.
In rural areas in the provinces, women have few choices, but hard-working women are too busy to join radical organisations and study religious literature underground schools, she said.
"Another problem is early marriages, when a girl who has no trade gets married immediately after graduating from school. This is the most socially vulnerable category," Mokhirova added.
"They need similar USAID programmes. After learning a trade and receiving grants to support their own business, they can earn money and add to the family budget," said Mokhirova.