ALMATY -- Armenian Prime Minister Nikol Pashinyan's harsh criticism of the Collective Security Treaty Organisation (CSTO) at its summit late last month is the latest sign that the military bloc is falling apart, analysts say.
Six former Soviet republics are members of the Moscow-led CSTO: Armenia, Belarus, Kazakhstan, Kyrgyzstan, Russia and Tajikistan.
The bloc was created in the early 1990s immediately after the collapse of the Soviet Union, ostensibly for collective defence against external aggression, including terrorist attacks.
Since its creation, however, CSTO member Armenia has fought two wars -- in the 1990s and in 2020 -- with Azerbaijan over the Armenian-populated enclave of Nagorno-Karabakh in Azerbaijan.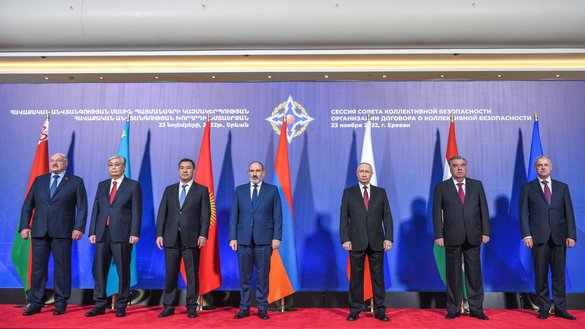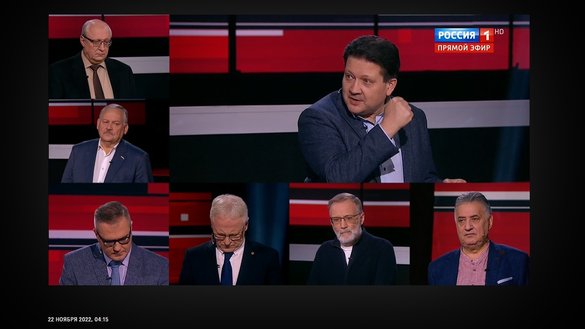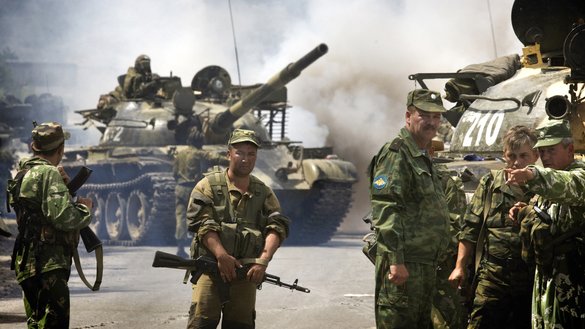 Armenia in September asked for military help from Moscow, which is obligated under the treaty to defend Armenia in the event of a foreign invasion, as it accused Azerbaijan of occupying a pocket of its land seized that month.
The CSTO responded only by sending its secretary-general to the conflict zone and offering to set up a working group to analyse the situation.
'Depressing' reality
At the CSTO summit in Yerevan on November 23, Pashinyan refused to sign the organisation's final declaration, which proclaims the members' close security partnership.
It is "depressing that Armenia's membership in the CSTO has failed to contain Azerbaijani aggression", Pashinyan said.
"During the last two years, CSTO member country Armenia has been subjected to aggression by Azerbaijan at least three times", he said.
"The fact that Armenia's membership in the CSTO did not stop Azerbaijan from resorting to aggressive actions, and even more so, that until today we have not been able to make a decision regarding the CSTO's response to Azerbaijan's aggression against Armenia is saddening," Pashinyan said.
"These facts greatly damage the reputation of CSTO both inside and outside our country, and I consider this the main failure of Armenia's presidency [rotating chairmanship] in CSTO," he added.
The bloc has also been passive regarding the "escalation of the situation on the border of our allies, Kyrgyzstan and Tajikistan", Pashinyan said.
In mid-September, border clashes between CSTO members Kyrgyzstan and Tajikistan killed at least 100 people, including civilians, and wounded more than 200, according to official sources. They also fought in 2021.
The refusal of the CSTO to intervene provoked sharp criticism of the bloc in both Kyrgyzstan and Tajikistan.
At the summit, Russian President Vladimir Putin acknowledged that "there are problems" in the CSTO, but he claimed that the bloc "helps to ensure the protection of our countries' national interests, sovereignty and independence".
Putin called on his colleagues to discuss the CSTO's problems in more depth behind closed doors.
'It will shut down'
Observers see these developments as a harbinger of the collapse of the CSTO.
The CSTO summit in Yerevan was intended merely to create an appearance that other countries support Russia, Oleksiy Arestovich, an adviser to the Ukrainian president's chief of staff, said in a November 24 interview on the Feygin Live YouTube channel.
The move came as even Russia's most reliable allies -- India and China and more recently, Iran -- are turning away from it, he said.
Russia itself is to blame, he added.
The main ringleader, Putin, abandoned Armenia and left it to contend alone with its worst enemy, Azerbaijan, Arestovich said.
"What kind of fool would have faith in this organisation after that? The CSTO has no prospects, and sooner or later it will shut down."
Russia's invasion of Ukraine has exacerbated the CSTO's problems, according to Fedor Krasheninnikov, a Russian political analyst and journalist who left Russia in summer 2021 and now lives in Vilnius, Lithuania.
The invasion has in essence rendered the CSTO meaningless given that Russia has been forced to co-operate with regimes whose influence the CSTO was supposedly created to resist, he wrote in Deutsche Welle on November 25.
"For the Central Asian countries, a union with Russia was important for maintaining distance from China, but now Putin has essentially made Russia a junior partner to China," Krasheninnikov wrote.
Putin even made post-2021 Afghanistan an ally of Russia, reversing the CSTO's policy, he said.
Threats against Central Asia
Even in Russia the CSTO has no apparent standing as politicians and pundits have threatened military action against members Kazakhstan and Kyrgyzstan.
Russian political analyst Dmitry Drobnitsky sparked furour in Kazakhstan after he said the nation would become Russia's "next problem" after Ukraine.
"The same Nazi processes that were happening in Ukraine could begin there," he said November 21 on a political talk show aired on state-owned television channel Russia-1, invoking the Russian lie that Ukraine has a Nazi government.
Several days later, Svetlana Zhurova, a member of the Russian State Duma, similarly threatened to treat Kyrgyzstan "like Ukraine".
She made her remarks after Nurlan Shakiyev, the speaker of the Kyrgyz parliament, proposed renaming the districts of Bishkek, which have Russian names, in the Kyrgyz style.
Such a decision would violate the rights of the country's sizeable Russian-speaking population, said Zhurova.
Russia has been building up a narrative about "prejudice against Russian speakers", "Nazi processes" and other "anti-Russia trends" that are allegedly taking place in Central Asia, said Kasybek Jolchuyev, a Bishkek-based security analyst.
Such excuses have been used to justify Russian aggression in Ukraine and in 2008 when Russia invaded Georgia.
That means the main threat to Central Asia's security is Russia itself, he said.
"Russia is trying to keep us in its orbit of influence by promising protection from a nonexistent enemy," Jolchuyev said.
"But it's Russia we need protection from."