KYIV -- Ukrainians who survived Russia's torture chambers are recounting the horrors they suffered at the hands of their captors with the hope of one day witnessing justice served.
The documented number of war crimes committed by Russians in Ukraine since Moscow's invasion of its neighbour on February 24, is growing fast.
Authorities have documented more than 49,000 cases of "violation of the laws and customs of war" as of the start of December, according to the Ukrainian Prosecutor General's Office.
Soon after the Ukrainian army liberates a town, Ukrainian law enforcement goes in and documents the evidence pointing to war crimes.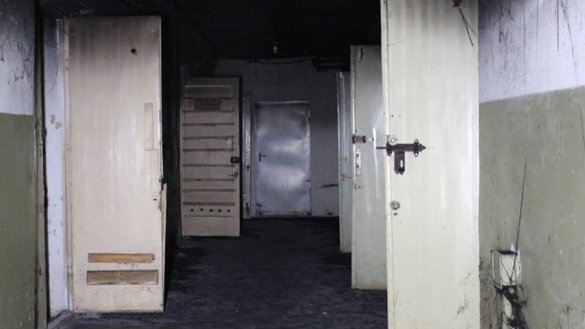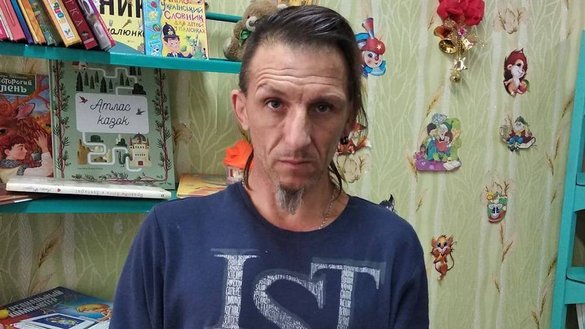 Workers from the Office of the Commissioner for Missing Persons discovered 50 mass graves of slain Ukrainians in the liberated territories of Mykolaiv and Kherson provinces alone, according to the Ukrainian Ministry for Reintegration of the Temporarily Occupied Territories.
About 200 bodies were found and identified in these mass graves, many of whom showed signs of torture.
"We have people out there searching, at risk to their own lives," the ministry said in a statement published on its website on November 24.
"It's a long and complicated process that could take months. The teams are being helped by local residents, who point us to mass burial sites we don't know about," the statement said.
"The biggest grave to date was found in Izyum, but there are other sites that are just as big in terms of the number of graves in them," it said.
The body of Volodymyr Vakulenko, a children's author who won several literary awards, was found in one of these unmarked graves in Kharkiv.
He was abducted from his home in Kapytolivka village, near Izyum, in March. In late November, law enforcement agencies identified his body by DNA analysis.
Torture chambers
As towns continue to be liberated, the authorities are discovering new levels of atrocities against civilians.
Ukrainian authorities documented 23 torture chambers in Kharkiv province and nine in Kherson province, according to Prosecutor General Andriy Kostin.
So far, 432 murders of civilians have been recorded in Kherson province, he said.
"Whereas in Bucha and Irpin, Russian forces simply killed the local population, in the east and south they're searching for pro-Ukraine activists, journalists, teachers, religious figures -- people who were in territorial defence or served in the anti-terrorist operation [ATO]," said Elyzaveta Sokurenko, a documentation co-ordinator for the ZMINA Human Rights Centre.
The ATO is the Ukrainian counter-offensive since 2014 in Russian-occupied eastern Ukraine.
"Collaborators from among the local authorities give them lists, and they go to those people's homes and take them away," Sokurenko told Caravanserai. "Then they hold them in torture chambers, interrogate them and torture them."
ZMINA helps Ukrainian law enforcement agencies conduct interviews and record and document war crimes, and it submits the data to the United Nations Commission of Inquiry into human rights violations.
ZMINA staff have already completed work in Kupyansk, Balakliia and Izyum, all in Kharkiv province, and in Mykolaiv province.
"The Russians usually set up torture chambers in police stations and jails," Sokurenko said.
"But we've also seen them hold people in schools that they themselves had taken over, and in government buildings. There are cases where they held people in hospitals," she said.
Documenting atrocities, murders
More than 100 Ukrainians were held in torture chambers in the recently liberated Snihurivka, Mykolaiv province.
"What they're doing with people there can be called only atrocities," said Sokurenko, who was recently in Snihurivka to document survivors' stories.
Russian forces set up 16 torture chambers in the cells of a police station, she said.
"People told us about a veteran of the ATO who was only 24 years old, but the Russians beat him for 20 days," Sokurenko said.
The Russians raped him with shovel handles and then dumped him in a cemetery, the director of the Snihurivka civil-military administration testified.
Luckily, he was found by a group delivering humanitarian aid in the area and survived. "But very often, we document murders," Sokurenko added.
Russian forces even tortured children, observers say.
"There was a torture chamber like that in Kherson, operated by the FSB [Russian Federal Security Service], officials from the city's occupying authorities and soldiers from the so-called Donetsk People's Republic," said Victoria Shakula, a spokeswoman in Kherson province for the Security Service of Ukraine.
She recalled meeting with a Ukrainian who was held for 41 days there and who took investigators on a tour of the basements where he was held.
"He showed us the notes he had written to God on the walls of his torture chamber. He was feeling so much pain and hopelessness that all he could do was pray."
Russian forces used stun guns on their prisoners, assaulted them and pressured them psychologically, Shakula said.
"For example, they would either keep the lights on around the clock so [inmates] couldn't sleep or rest, or they wouldn't turn them on at all," she said.
Roman Baklazhov, a Kherson resident who spent 54 days in a torture chamber, recounted his ordeal to Caravanserai.
He had been helping local retirees since the start of the invasion, delivering food and medicine to them. But in July, Russian soldiers showed up at his home and took him to a torture chamber.
"Someone died right in front of me in the chamber from the effects of torture," he said. "They had beaten him hard and didn't give him any medical attention."
Baklazhov said his captors subjected him to electric shocks and called those interrogations the "northern lights".
Kyiv calls for special tribunal
Ukrainian authorities are documenting every crime and gathering evidence that they then forward to the Prosecutor General's Office.
Inspectors then conduct painstaking investigations to identify the perpetrators of war crimes.
On December 2, two soldiers from Buryatia serving in the Russian 5th Independent Tank Brigade were sentenced in absentia to 12 years in prison for torturing residents of Kyiv province in March.
At a meeting with members of the European Parliament the same day, Kostin, the Ukrainian prosecutor general, called for the creation of a special tribunal to punish Russia's crimes of aggression.
"I believe that a special tribunal is an effective way to bring the leadership of the aggressor state to justice," he said. "This is a crucial component of the system of full and comprehensive accountability for the crimes committed by Russia, and it will supplement the work of the International Criminal Court and national courts."
The co-winner of this year's Nobel Peace Prize, Ukraine's Oleksandra Matviichuk, on Friday (December 9) called for Russian President Vladimir Putin to be brought before an international tribunal.
Speaking to reporters in Oslo on the eve of the Nobel prize award ceremony, the human rights lawyer said she was confident Putin would be tried "sooner or later".
"We must establish an international tribunal and hold Putin, [Belarusian President Alyaksandr] Lukashenka and other war criminals accountable, not only for Ukrainians but for the other nations in the world," she said.
Matviichuk heads the Kyiv-based Centre for Civil Liberties, which documents war crimes committed by Russian troops in Ukraine.
"This war has a genocidal character," she said. "If Ukraine stops its resistance, there will be no more of us."
"So I have no doubt that sooner or later Putin will appear before an international court."