KYIV -- Russia's continued attacks on Ukraine's critical infrastructure have left millions without heat and electricity and have put the nation on the brink of one of the most severe humanitarian crises in decades.
Kyiv has been subjected to almost 10 months of air raid sirens and frequent aerial attacks since Russia invaded Ukraine in February and attempted to capture the capital.
But the attacks have increased since October, when Russia began systematically targeting critical infrastructure in missile and drone attacks that have disrupted electricity, water and heat to millions in Ukraine.
The latest wave of missile attacks on December 16 pitched multiple cities into darkness and forced people to endure sub-zero temperatures without heating or running water.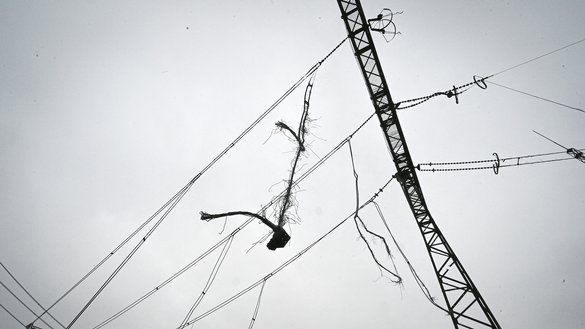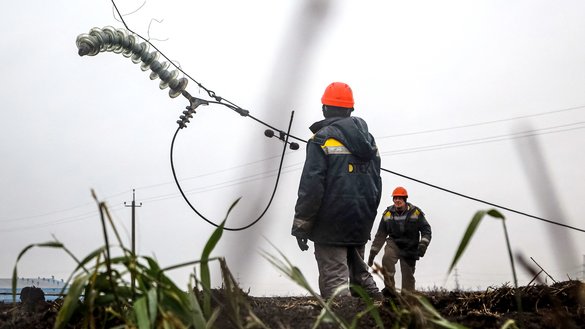 Russia's Defence Ministry said the next day the strikes had targeted Ukraine's military and energy facilities, while also disrupting "the transfer of weapons and ammunition of foreign production".
"All assigned targets were hit," the ministry claimed in its daily briefing.
Russia fired 74 mainly cruise missiles, 60 of which were shot down by anti-aircraft defences, according to the Ukrainian army.
The strikes hit power and water supplies in Kyiv and 14 regions, President Volodymyr Zelenskyy said.
In the central city of Kryvyi Rig, where Zelenskyy was born, Friday's air strikes hit an apartment building.
The missiles killed a 64-year-old woman and a young couple with a son, and wounded 13 others, Dnipropetrovsk provincial governor Valentyn Reznichenko said Saturday.
Relentless destruction
"The war in Ukraine is a relentless humanitarian nightmare. It is getting worse as the days pass and the temperature drops," United Nations Secretary-General António Guterres said in a video address to the Standing with the Ukrainian People international conference held in Paris on December 13.
"Civilians are paying an especially heavy price during the winter season, particularly people living on the front lines and those cut off from heat, water and essential services."
"Every major Ukrainian power plant and electricity transmission system has suffered damage due to Russian bombing. Power, water and heating engineers are working around the clock to repair the energy infrastructure," he said.
Ukrenergo, Ukraine's national power company, has added more emergency response teams, which are now working 24 hours a day to get the destroyed infrastructure back up and running as soon as possible.
"More than half the power system has been damaged," Andrian Prokip, an energy analyst at the Ukrainian Institute for the Future, told Caravanserai. "Right now the electricity shortage is about 30%, while before the war we had a surplus -- we were generating twice as much power as we needed."
"It's a challenging situation," he said.
"Every effort is being made to complete the repairs, to the point that many formalities and bureaucratic procedures have been ignored," he added. "The approach is to act first and sort things out later ... Everyone is helping each other."
"They're using reserves and workarounds. Since the power network is very developed and saturated, there are ways to build bypass and spare lines," Prokip said.
While Ukraine may face day-long blackouts, the Russians will not be able to completely shut down Ukraine, he added.
"Complete darkness for all eternity seems like an unrealistic scenario," Prokip said.
Allies taking action
Ukraine's allies are also taking steps to help the country cope with the humanitarian catastrophe.
The US Agency for International Development (USAID) on December 15 donated 150 generators and four excavators to Ukraine as part of its Energy Security Project.
The project previously had supplied equipment to replace 11km of Kyiv's heating networks that had been damaged by Russian missile attacks.
"The diesel generators provided by USAID were transferred to boiler houses, heating and power plants, and heating stations and for dispatching and communication needs," Kyiv mayor Vitali Klitschko wrote on his official Telegram channel.
"These are the facilities that it's important to supply with independent power sources," he said.
"Generators will help reduce interruptions in heat distribution to Kyiv residents in case of accidents and will create a connection between KyivTeploEnergo's units in case there's no power supply for a prolonged period," Klitschko added, referring to the Kyiv municipal utility.
European Union countries are also supplying Ukraine with generators and other equipment through the Generators of Hope campaign.
The European Parliament and Eurocities, a network of over 200 of Europe's largest cities in 38 countries, launched the campaign in late November.
The campaign aims to facilitate city-to-city support to meet Ukraine's energy needs, particularly to keep essential services running and provide energy to hospitals, schools, water supply facilities, relief centres, shelters, phone masts and more, according to the campaign's website.
Millions are suffering
The missile attacks are "[Russian President Vladimir] Putin's way of sending a signal to the NATO countries that this is what they could theoretically expect if they get into a direct conflict", said Yevhen Mahda, director of the Kyiv-based Institute of World Policy.
"Things won't be easy for Ukraine," he said. "But quickly supplying us with various components to repair the energy infrastructure and delivering air defence systems that will help protect the sky more effectively will rectify the situation."
"In any case, we understand that Russia doesn't have a bottomless supply of missiles -- it's running out," he added.
The Kremlin's "goal is to make the Ukrainians freeze and starve so they'll ultimately come to the negotiating table," said Yulia Gorbunova, a senior researcher on Ukraine at Human Rights Watch. "Russia isn't hiding those intentions -- they're obvious."
"There are specific acts and war methods that are banned by international law in situations of armed conflict. In this case, Human Rights Watch believes that these acts are being perpetrated," she said.
"Their aim is to instil terror in the civilian population," Gorbunova said.
"Millions of people are suffering ... Winter has already started, and when the temperature drops to -15° C or -20° C, that can be catastrophic for people."
"And we can't forget the people who have limited options, elderly people who live alone and can't take care of themselves, people who depend on medical devices, like oxygen machines."
"And then there are the hospitals. Everyone has seen the heart-wrenching images of doctors operating by flashlight," Gorbunova said. "That's unacceptable."