TASHKENT -- Searching for answers for to life's difficult questions, a young Uzbek woman turned to the internet, where she started listening to clerics' lectures online.
"In 2021, when I was 17, I became interested in Islam," she said in a video posted by the Uzbek State Security Service (SGB).
Her face is blurred and she is wearing prison clothes.
"I wanted to get answers to my questions about religion," she said.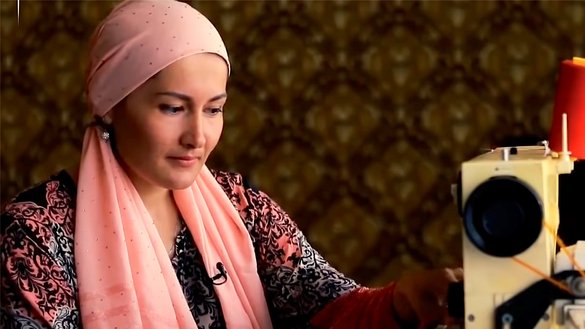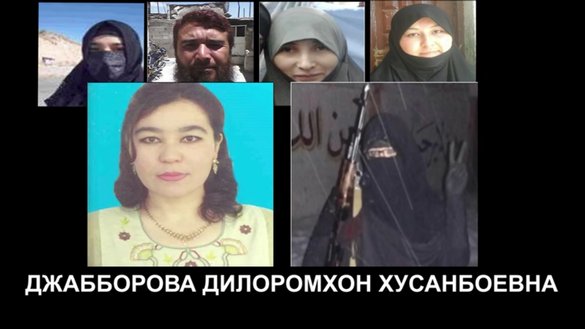 The woman then began contacting members of terrorist organisations online and decided to join the "Islamic State" (IS).
"I fell under its influence and decided to go to Syria," she said. "I sold my jewellery and clothes to buy a suitcase and get a passport. My parents and relatives did not know about my intentions."
"On March 26 [2022], I was supposed to leave the country, but I was arrested on March 25."
"I regret what I did," the woman said.
The SGB published the video of the Tashkent native on its Telegram channel on November 25.
"Thanks to investigative work by law enforcement agencies, the woman did not carry out her plan, and she was detained," the SGB said in a statement.
The woman's mobile phone contained material from the terrorist organisations Katibat al-Tawhid wal Jihad and Islamic Jihad Union -- both of which have ties to al-Qaeda -- that espoused banned "fanatical ideas", according to the SGB.
A court found the woman guilty "under the relevant articles of the Criminal Code" and sentenced her to five years in prison.
The woman was among 250 "lone wolves" and more than 10 groups that were uncovered by Uzbek authorities in the first half of 2022, according to official data.
Those detained sought to perpetrate terrorist acts, recruit newcomers to militant camps and raise money to finance terrorism.
The hunt for those still on the run continues.
The Interior Ministry (MVD)'s Andijan Provincial Department for Combating Terrorism and Extremism last April 30 circulated a video of wanted locals now living in the Middle East and allegedly belonging to terrorist organisations.
Those wanted included four women.
Ignorance and extremism
Extremism, in particular among women, has continued to be a major concern in Uzbekistan.
Tashkent resident Akida Mokhirova, a blogger and Uzbek women's rights activist, has had firsthand experience with women who have joined extremist groups.
Two years ago, a 19-year-old woman from Fergana met a man online and vanished from her home, leaving a note for her parents: "Don't worry about me. I went to study in Egypt."
Her parents turned to Mokhirova, who managed to contact the woman and tried to convince her to return home.
"When the woman crossed the Turkish-Syrian border with several Central Asian women, she realised where they were being taken," Mokhirova said. "She was frightened and immediately removed her hijab and shouted that she was from Uzbekistan and that she was being taken away by force."
"Police arrested her and the other women. That is how she escaped slavery," Mokhirova said.
The recruiters confused the woman so much that she repudiated her parents. This is the usual way for young women from Uzbekistan to end up among radicals fighting in Syria, she said.
"Young women travel there because of ignorance and unawareness of the basic foundations of Islam. They are promised money and a situation where 'pure Islam' and its followers supposedly exist."
"In reality, most of them end up in sexual slavery," said Mokhirova.
'Fairy tales'
Over the past few years, many young Uzbeks have travelled to the Middle East to join terrorist organisations.
Some brought their wives and children to combat zones, warping their destinies.
With the help of the Uzbek government, some of those women and children were able to return to their homeland.
From 2019 to 2021, Uzbekistan repatriated Uzbek women and children from combat zones and refugee camps in Syria, Iraq and Afghanistan as part of Operation Dobro (Good Deed), or Operation Mekhr in Uzbek.
The humanitarian effort brought home more than 550 Uzbek citizens, mostly women and children whose husbands and fathers had either died or were in prison.
The lives of dead insurgents' widows are grim, according to Viktor Mikhailov, director of the Centre for the Study of Regional Threats in Uzbekistan.
If a husband dies, women are left with children and no means of support. The easiest thing to do in that situation is to remarry, he said.
"For widows, it's the way to survive," said Mikhailov. "That's why some women marry two or even three times. And they may have children from different fathers: from the first husband and the second."
"Girls and young women believe the fairy tales they are told online" said Sabokhat Rakhmonova, a journalist and gender studies researcher. "But when they arrive [in Syria] after some time, they see that there is no ideal religious system there."
"There is no Sharia. Nothing but war; the death of a husband, brothers and fathers; and starvation," she said.