ALMATY -- Kazakh and Kyrgyz businesses are urging authorities to break off economic ties with Minsk after Belarusian companies used the Central Asian states to skirt sanctions on the export of timber to the European Union (EU).
Until last year, Russia and Belarus were the EU's two main timber suppliers. Belarusian timber and wood product exports had reached $2.3 billion by 2021, with the EU receiving two-thirds of these exports.
But in March 2022, the EU sanctioned Minsk for supporting Russia's invasion of Ukraine, and the bloc banned timber purchases from both countries.
While there has been a 30-fold drop in wood supplies from Belarus to the EU since June 2022, according to Eurostat data, timber supplies to the EU from Kazakhstan and Kyrgyzstan increased sharply.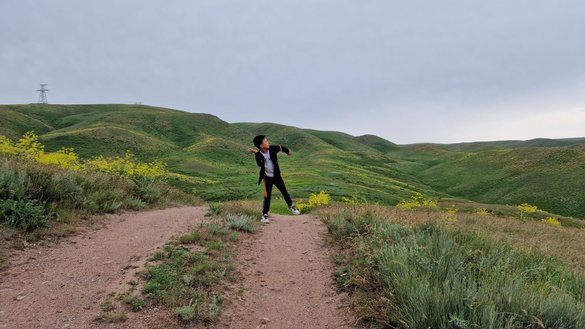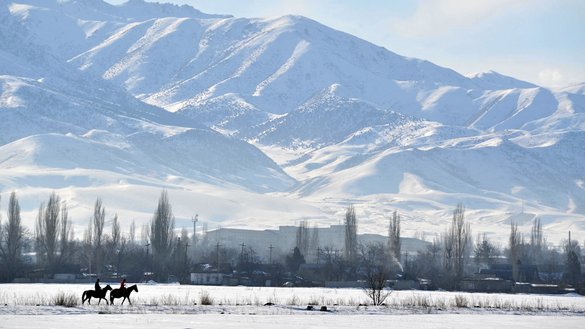 Mysteriously, Kazakh exports grew 70-fold, and Kyrgyz exports almost 18,000-fold compared to the same period in 2021.
The Belarusian Investigative Centre (BIC), working with regional organisations including Siena (Lithuania), Kloop (Kyrgyzstan), Vlast (Kazakhstan), Re:Baltica (Latvia) and Fundacja Reporterów (Poland), discovered why.
After the EU sanctions went into effect, it found, Russian and Belarusian timber exporters started sending their products to the EU, passing them off as being of Kazakh and Kyrgyz origin.
Falsified origins
This is remarkable as these two Central Asian countries do not have extensive forested areas and produce practically no wood.
Trees cover just 5% of Kazakhstan, and only 6% of Kyrgyzstan.
In comparison, the BIC presents Belarus's forest cover indicator as 40%, citing the Belarusian Ministry of Forestry.
Lithuania's customs service disclosed the suspicious boost in timber imports from Central Asia, the BIC reported.
Cargo haulers presented falsified customs declarations giving the products' countries of origin as Kazakhstan and Kyrgyzstan, according to Lithuanian customs officials.
"The telltale signs are absolutely undeniable," said Vygantas Paigozinas, deputy director of the Customs Department of Lithuania, as quoted by the BIC.
"We find markings on packaging, extra sets of documents that directly show that the goods come from Russia or Belarus and not from the countries in which the declaration was made at the initial stage," he said.
Customs officials recorded multiple cases of forgery, he said.
Meanwhile, the Siena Investigative Journalism Centre learned that Vivalsa, a local company, is involved in selling banned products in Lithuania.
Before the war, the company sold wood pellets supplied from Russia, but after the sanctions came into force it began selling the same products under a different name, supposedly of Kyrgyz and Kazakh origin.
Saulius Girčys, director and co-owner of Vivalsa, admitted to undercover Siena journalists posing as buyers at the seller's warehouse that the goods were from Belarus.
Russian and Belarusian exporters obtained certificates from Central Asian countries for their products and sent them to the EU, yet the wood was never physically located in its region of "origin".
Risk of secondary sanctions
The financial intelligence services of Ukraine, the United States and Latvia have warned that Russia is using Kazakhstan, Kyrgyzstan, and other Central Asian countries to circumvent sanctions, the Odessa Journal reported January 16.
Journalists in the Baltics have identified specific cases in which wood from Russia and Belarus is imported to Latvia with the help of companies from these countries, the media outlet said.
In 2022, TV3's Nekā Personīga programme reported that a Swiss company, whose owner is accused of sponsoring the Wagner Group, was involved in active coal deals in Latvia.
Bishkek resident and Orbita.kg correspondent Mars Abayev described the Russian and Belarusian actions as "a very primitive and clumsy scheme".
"After all, Kyrgyzstan may not export wood in any way, let alone in such volumes, because there is a wood export ban in effect in our country," he said.
Kyrgyzstan banned logging and export of high value trees (such as walnut and juniper) in 2007, and extended the ban on felling all trees in 2016, according to the State Agency for Environment and Forestry.
"We import almost all our wood," Abayev said. "What exports could there be?"
Kyrgyz authorities should pay more attention to such incidents, which could have negative consequences for Kyrgyzstan, said Asel Bakayeva, manager of Technoprom, a Bishkek-based manufacturer.
"One Uzbek company has been sanctioned already for shipments of prohibited products to Russia," she said. "We must learn lessons from such cases."
Kazakh entrepreneurs also expressed outrage that Russia is putting their homeland at risk of secondary sanctions.
Daulet Akhmetov, a building material supplier in Astana, said the shipping of Russian wood disguised as Kazakh wood to Europe is additional evidence that Russia systematically exploits Kazakhstan to serve its own interests.
"Economic relations with Russia are usually a one-sided game," he said.
"Taking advantage of the preferential tariffs of the EEU [Eurasian Economic Union or EAEU], their manufacturers have conquered our market, while Russian regulators do their best to create various barriers for our exporters," he said.
"And now they're setting our country up by involving us in their machinations to circumvent sanctions," he added. "Kazakhstan could face serious problems if we don't oppose this and distance ourselves from our toxic neighbour."
Threatening 'allies'
Increasingly isolated Russia is trying to show the world it has allies in Central Asia -- but its actions create more enemies than friends, analysts say.
Russia is attempting to use Central Asia as a transit zone to skirt sanctions, Alisher Ilkhamov, director of London-based think-tank Central Asia Due Diligence told Radio Azattyk on January 3.
It also is reacting nervously to Central Asian countries' desire to comply with the sanctions and is using pressure and threats to try to force them into compliance.
"The other day, a Russian Foreign Ministry official reacted very sharply," Ilkhamov said.
"He even sent threats to Central Asian countries, saying that Russia finds it unacceptable that the region's countries are trying to comply with the sanctions regime on Russian products and technology exports to the Russian Federation."
He was referring to comments made by Russian Foreign Ministry official Alexander Sternik on December 22 at a conference in Moscow on "Central Asia and the Ukrainian Crisis".
Sternik described the Kremlin's policy towards the former Soviet Central Asian republics as "strategic patience" and threatened "economic costs" for "even hinting about curtailing relations" with Russia.
Russia is threatening harsh economic measures against those it calls its allies, Ilkhamov said, adding that each Central Asian republic has its own "pain points".
"For example, Kazakhstan is not very dependent on migrant workers in Russia [though Kyrgyzstan is]. Instead, it depends on supplying its oil through a pipeline across Russia through Novorossiysk," he said.
When Kazakh President Kassym-Jomart Tokayev said Kazakhstan would not recognise the Russian-backed, self-proclaimed Donetsk and Luhansk People's Republics, "Russia did not hesitate to take measures to block the pipeline".
"We are not yet talking about the danger that the separatist card will be played in Kazakhstan's northern territories, but such threats have also been voiced," Ilkhamov said.