ALMATY -- For Russian President Vladimir Putin, his so-called "special military operation" in Ukraine has brought about catastrophic outcomes for his country: rapidly deteriorating economic indicators, a divided society, increased international isolation and ever more distance from once-close allies and neighbours.
Kazakhstan was once considered one of the closest allies to its northern neighbour Russia. It is a member of two Moscow-co-ordinated blocs: the Eurasian Economic Union (EEU or EAEU) and the Collective Security Treaty Organisation (CSTO).
Russia's invasion of Ukraine has since tested those ties.
Of the Kremlin's five partners in the CSTO, only Belarus has provided support for Russia's invasion. Armenia, Kazakhstan, Kyrgyzstan and Tajikistan have not.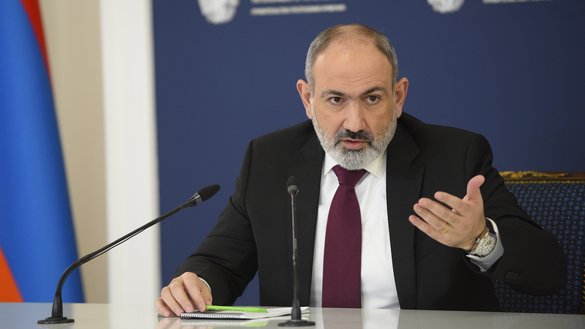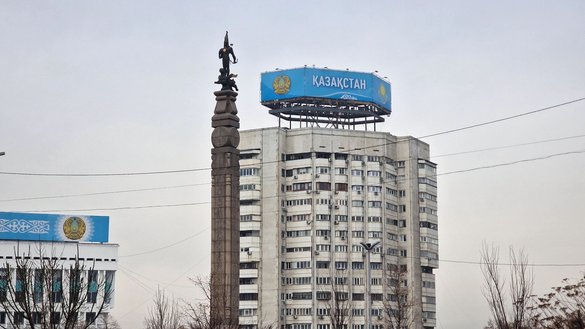 Russia's sudden attack on Ukraine induced nervousness in Kazakhstan, said Erica Marat, an associate professor for the College of International Security Affairs at National Defence University in Washington, D.C.
In recent years, Kazakhstan has increasingly faced aggressive rhetoric from Russian politicians over Russophobia in Kazakhstan and the claim that Kazakh territories historically belonged to Russia, she said.
"Kyiv experienced a similar propaganda attack from Russia," Marat said, referring to rhetoric accusing Ukraine of being run by Nazis and other purported justifications for the invasion.
Aggressive Russian rhetoric aimed at Kazakhstan has continued, reinforcing Astana's fears.
In November, political analyst Dmitry Drobnitsky told Russian state television that Kazakhstan was "the next problem" after Ukraine because "the same Nazi processes as in Ukraine could start there".
In the spring of 2022, Kazakh authorities allocated an additional $1 billion to bolster its national defence, in particular to "improving combat readiness and modernising the equipment of law enforcement and emergency response agencies".
Leaning towards the West
There are other signs of Kazakhstan's drift away from Russia.
Kazakhstan has refused to recognise the independence of the so-called "Donetsk People's Republic" (DPR) and "Luhansk People's Republic" (LPR) separatist regions in eastern Ukraine.
Astana's policies in the wake of the invasion have involved not only strict adherence to sanctions against Russia but also assistance to the West.
In July, Kazakh President Kassym-Jomart Tokayev offered his country's resources to help the European Union resolve an energy and food crisis prompted by Russia's invasion.
By that time, Astana was already actively developing trade routes that bypass Russia, including the Trans-Caspian International Transport Route, also known as the Middle Corridor, which runs through the Caspian Sea, Azerbaijan, Georgia and Türkiye.
Last year, Kazakh exports through the Middle Corridor increased by 650% from 2021, KazTAG reported.
Russia's displeasure over Kazakhstan's ties with the West has only worsened relations between the two countries.
The most revealing example occurred last year when on four occasions Moscow shut down the Black Sea terminal of the Caspian Pipeline Consortium (CPC) oil pipeline, through which more than two-thirds of Kazakh oil makes its way to Europe.
Russia's suspension of operations -- each time made under a different pretext -- was largely seen by observers as a means of pressuring Kazakhstan, which suffered billions in losses.
Refusing to sign
Like Kazakhstan, Armenia, which has military and economic alliances with Russia, began to distance itself from Moscow last year.
For example, Yerevan refused to host CSTO military exercises this year.
During a news conference this January, Armenian Prime Minister Nikol Pashinyan said that such an event would be "inappropriate" given "the current situation", according to Interfax.
At the CSTO summit in Yerevan last November, Pashinyan also refused to sign the CSTO Collective Security Council's declaration and a document on joint measures to provide assistance to Armenia.
Armenia has accused Russia, which is bogged down in Ukraine, of flouting its obligations to provide military support under CSTO provisions in Armenia's border conflict with Azerbaijan.
Volodymyr Kopchak, an analyst at the Georgian Strategic Analysis Centre, also criticised Russia's role in the CSTO.
The CSTO's goal has always been not protection but rather "holding back, drawing in and waging a hybrid war against the member states of this very bloc", he said according to Sova, an online news magazine.
"Even in this second format, Russia now faces problems due to its failure on the Ukrainian front, including with Armenia, which we are seeing now," Kopchak said.
A trend in Central Asia
Central Asian countries, which have closely co-operated with Russia for many years, today increasingly feel the "toxicity of relations with Russia", said Elmira Suranchiyeva, an economist from Bishkek.
"The region has experienced severe economic impacts, including reduced trade with Russia and lower remittances from that country," she told Caravanserai. "In addition, in many cases, co-operating with Russian companies means the risk of secondary sanctions."
Officials in the region no longer make rosy statements about friendship and alliance with Russia, she said, and economic ties with Russia will be built in areas not affected by sanctions.
The largest markets in Central Asia -- Kazakhstan and Uzbekistan -- want to strengthen partnerships with Western countries, especially with the European Union, including jointly developing new cargo transport routes and attracting investment, Suranchiyeva said.
"We must take advantage of the emerging opportunities and engage in diplomacy in our national interest, without looking back at Russia," she added.