fALMATY -- Kazakhs are blasting Russian authorities' decision to grant asylum to a Kazakh citizen charged with separatism in what some see as a sign that Moscow shares the fugitive's convictions.
Maxim Yakovchenko, a Uralsk resident, fled to Russia and gained asylum there, Azamat Satbayev, the deputy prosecutor general of West Kazakhstan province, announced in late February.
Yakovchenko was charged in Kazakhstan with violating two criminal statutes on separatism and inciting ethnic hatred after he made provocative and hostile online posts.
Shortly before Russia's invasion of Ukraine, Yakovchenko, a 35-year-old originally from Terekty, a village several dozen kilometres from the border with Russia, began posting calls for separatism on the Russian social network VKontakte (VK).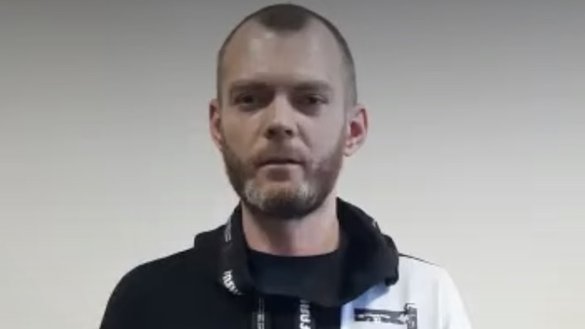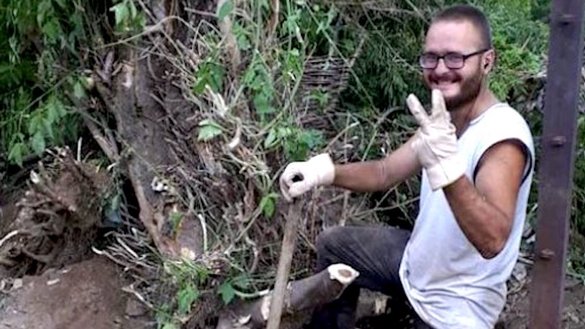 "Uralsk, Petropavlovsk, Pavlodar, etc., should be given back to Russia," Yakovchenko wrote on February 12, 2022, referring to cities in western and northern Kazakhstan.
"Because here everything is just being destroyed. Foreigners are in power. Foreigners are making everything filthy. The monkeys are used to being nomads, crapping on everything," he added, in an apparent reference to ethnic Kazakhs and their nomadic origins.
Later in 2022, the Uralsk police opened a criminal case against Yakovchenko, charging him on two counts: separatism and incitement of ethnic hatred, each of which carries a maximum sentence of seven years' imprisonment.
Yakovchenko subsequently deleted the posts and, in a video that circulated on social media networks, apologised for his offensive comments and blamed various mental issues.
Authorities did not put Yakovchenko in pre-trial detention provided that he agreed to behave and not to leave town.
However, in October, he ignored court summonses twice, after which police discovered that he had sold his home and property and left for Russia a month prior. Uralsk authorities put him on a wanted list.
Under Russian law, someone who has been granted temporary asylum may not be returned against his or her will to the country of his/her nationality.
Nevertheless, Kazakh authorities are considering a request for Russia to extradite Yakovchenko, said Satbayev.
Russia has no grounds to welcome Yakovchenko as a refugee because there is no evidence that he was oppressed in Kazakhstan on the basis of ethnicity, religion or any other reason, he said.
Separatist sentiments
Yakovchenko's case has not been an isolated incident in the region.
In February, police detained another Uralsk resident, Denis Rudny, after he posted a video online in which he called Uralsk a "Russian city since time immemorial" and its Kazakh-speaking inhabitants "hicks".
He said he considered Crimea -- which Russia illegally annexed from Ukraine -- to be Russian and added that if Russia suddenly launched a "special military operation" in Kazakhstan, he would support the Russians.
After Rudny was arrested, West Kazakhstan police posted a video in which he publicly apologised to the Kazakh people.
Rudny claimed he was "drunk" when he made his comments.
Rudny was the third resident of the region since September 2020 to be arrested for making separatist statements, said police. They opened a criminal case charging him with incitement of hatred.
Law enforcement agencies need to be harsher with such instigators, said Lukpan Akhmedyarov, an activist and the former editor-in-chief of the independent newspaper Uralskaya Nedelya.
The Prosecutor General's Office at first decided to drop the criminal case against Rudny after he made his videotaped apology but then it revived it under pressure from civic activists, the media and social media users who were furious that such rabble-rousers could act with impunity, according to Akhmedyarov.
"There is no provision in Kazakhstan's laws that says someone may not be held liable for offences they committed after they offer a public apology," Akhmedyarov noted.
Oppressive influence
The Russian authorities' granting of asylum to Yakovchenko indicates that they support his stance, said Aigerim Suleimenova, an activist in the unregistered Democratic Party of Kazakhstan.
"Yakovchenko called for giving part of Kazakhstan to Russia, which in our country is a criminal offence, while [the Russian authorities] have sheltered him. That means they agree with him," Suleimenova told Caravanserai.
"Our government needs to draw the appropriate conclusions," she added.
Russian propaganda, which in recent years has claimed North Kazakhstan province as historically Russian and made baseless accusations of Kazakh oppression of Russian-speaking residents, has long had a pervasive influence in the region.
Ulan Shamshet of Almaty, executive director of Aikap, an NGO, called for Russian media outlets to be banned in Kazakhstan.
He lamented daily propaganda on Kremlin-backed television channels in northern Kazakhstan, which helps to shape pro-Russia sentiment among the local population.
In addition, many of the region's inhabitants have both Kazakh and Russian passports even though dual citizenship is prohibited in Kazakhstan, he said.
"The majority of the northerners in Kazakhstan live in the Russian world, and that's a problem," Shamshet said, referring to a worldview that sees Russia as not a mere nation-state but a civilisation-state.