KYIV -- Feuds among various factions within the Kremlin are increasingly spilling into public view, telegraphing significant -- and ferocious -- internal squabbles, say analysts.
Violence someday breaking out among rival armed factions cannot be ruled out.
Yevgeny Prigozhin, the founder of the Wagner mercenary group, in recent months has ramped up his rhetoric against the Russian elite and Defence Ministry.
Prigozhin on Wednesday (May 24) warned that Russia could face a revolution and lose the conflict in Ukraine unless the nation's elite becomes serious about fighting the war, Reuters reported.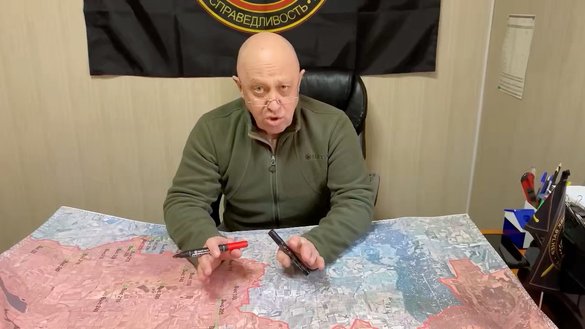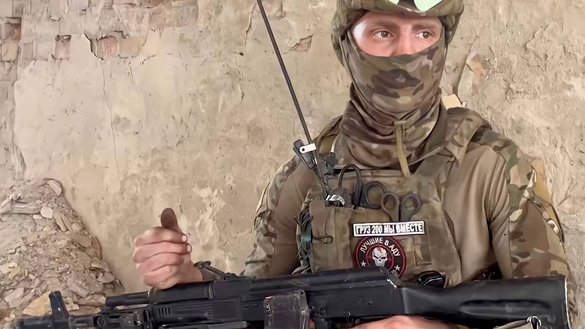 Russia invaded Ukraine in February 2022 but has struggled on the battlefield.
"What do we have to do not to [expletive] lose Russia? We need to impose martial law," he said in an interview posted on his Telegram channel.
If ordinary Russians continue receiving their sons in zinc coffins while the children of the elite frolic in the sun, Russia could face strife similar to that of 1917, Prigozhin added.
"First the soldiers will stand up, and after that -- their loved ones will rise up," he said. "There are already tens of thousands of them -- relatives of those killed. And there will probably be hundreds of thousands."
Russia's military leadership "screwed up" repeatedly during the war, he said.
Prigozhin in an earlier video on May 5 accused the Russian army of withholding artillery shells and reinforcements as his Wagner Group mercenaries fought in Bakhmut.
"Shoigu! Gerasimov! Where is my [expletive] ammunition? You sit in your [expletive] expensive clubs," he yelled, referring to Defence Minister Sergei Shoigu and military Chief of Staff Valery Gerasimov.
"You think you are the masters of life and you have the right to decide on their lives," Prigozhin said, pointing at a pile of corpses of his Wagner mercenaries.
Internal conflict
The conflict between Prigozhin and the "Kremlin generals" is real, according to Kyrylo Budanov, director of Ukraine's military intelligence.
"Where will this lead? As they love to say, to military tribunals -- it will lead somewhere there. This conflict is real. What's more, it is entirely sensible and justified," said Budanov during an interview with ISLND TV on May 16.
Ukrainian military intelligence has blamed several incidents in Russia on the growing struggle for influence, including a drone attack on the Kremlin on May 3 ahead of Victory Day celebrations in Moscow.
"[The attack] is mostly likely an insider Russian story ... we see that the 'Kremlin towers' [factions] are now actively quarreling with one another," said Andrey Yusov, an officer with Ukraine's military intelligence.
"They often use, in particular, profanity. Sometimes this confrontation can even become explosive," Yusov said in a May 9 interview on YouTube with Ukrainian journalist Orest Sokhar, referring to the drone incident.
The April 2 assassination in St. Petersburg of Vladlen Tatarsky, a militant and propagandist blogger who fought in Donbas and was close to Prigozhin, could also be related to internal feuding.
"There are many theories. It could have been Russia's domestic intelligence agencies," said Ihor Tyshkevich, an analyst with the Ukrainian Institute of the Future.
"Conflicts among the 'strongmen' are growing," he told Caravanserai, referring to military, law enforcement and intelligence leaders.
In addition to competition between the army and the Wagner Group, rivalries are festering among the various intelligence agencies and the National Guard (Rosgvardiya), according to Tyshkevich.
Prigozhin is trying to make himself the unrivalled boss of bosses of the various mercenary forces, he added.
"Related to this is his personal dislike for the army's leaders," Tyshkevich said.
Struggle for influence
Conflict meanwhile is growing among Russian oligarchs, including those in charge of major corporations such as Gazprom, Novotek and Rosneft, say observers.
"There is a struggle to reallocate spheres of influence within [Russian President Vladimir] Putin's own entourage," said Tyshkevich.
Companies such as Gazprom have already begun to form their own private armies to secure their own future.
"They are afraid that Prigozhin will come and seize everything. So they need their own Prigozhin to retain their own facilities," said Tyshkevich.
"If the central government in Russia really cannot control the strongmen, cannot control the men with weapons, then corporations will need their own men with weapons," said Tyshkevich.
Viktor Tregubov, co-founder of the Democratic Axe party in Ukraine, compared the rivalries to a civil war.
"A civil war presupposes ... some kind of civil movement. But there is a more feudal form of civil conflict, when elites rather than members of some popular movement go to war," Tregubov told Caravanserai.
"If you look at how Prigozhin behaves, or how [pro-Putin Chechen dictator Ramzan] Kadyrov behaves, those [antics] are clearly signs of this struggle. When you start accumulating resources in any dictatorship, you have only two directions: either up or down," he said.
"Because it's like riding a bicycle -- if you stop pedalling, you will fall. If you stop gaining power, others will devour you for your resources," he said.
"The pie that Putin's entourage previously shared is shrinking. This is already producing clashes. Because there is less of what was shared before, that means that someone won't be getting something. Someone else will get more," Ihor Petrenko, a political scientist with United Ukraine, a think-tank in Kyiv, told Caravanserai.
"This is the cause of the conflicts," he said.