Iran's recent ballistic missile test is a provocative action that serves as the latest example of the regime's flagrant disregard for UN and international treaties and agreements, experts told Al-Mashareq.
Iran has been engaged in "numerous, continuous provocations against the whole world for years now", said Fathi al-Sayyed, a researcher with the Middle East Centre for Regional and Strategic Studies who specialises in Iranian affairs.
These peaked with Iran's January 29th ballistic missile test, "which was a challenge and provocation to the international community", he told Al-Mashareq.
This adds to the list of provocations, made through Iran's Islamic Revolutionary Guard Corps (IRGC), that include the founding of armed bases loyal to Iran in sovereign countries including Iraq, Syria, Lebanon and Yemen, he said.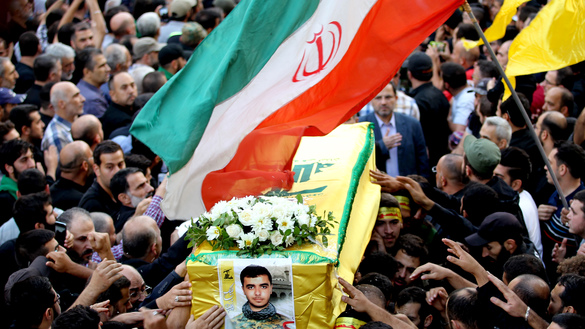 These actions have together contributed to "a state of instability leading to devastating wars, in addition to the presence of a constant threat as result of stirring up sectarian strife", he added.
The Iranian regime has managed to fan the flames of sectarian strife for its own geopolitical ends "by presenting itself as a guardian of the Shia sect", al-Sayyed said, adding that "Iran has turned the issue of its expansion into a religious issue".
The actions of the Iranian regime are clearly "hostile and combative, threatening not only the security of a particular country or area but that of the world as a whole", he added.
In response to the recent missile test, the US Treasury announced it was imposing new sanctions on 13 Iranian individuals and 12 companies believed to be linked to the missile programme and to supporting terrorist activity.
'Multiple, serious violations'
Iran has been involved in multiple, serious violations of international laws and agreements in the economic, political, financial and military spheres, said Assiut University professor Khaireddine Abdul Mutaal, an international law expert.
This behaviour "can only be described as blatant rejection of the legitimacy of the international community and the UN", he told Al-Mashareq.
The new sanctions are focused on activities related to ballistic weapons, support of terrorist groups, and movement of Iranian leaders who have already been subjected to international sanctions and bans, he added.
Iran has continuously violated UN resolution 1747 of March 24th, 2007 by arming and equipping its proxies, including the Houthis (Ansarallah), Hizbullah and various Iraqi militias fighting in Syria.
The resolution clearly stipulates that "Iran shall not supply, sell or transfer directly or indirectly from its territory or by its nationals or using its flag vessels of aircraft any arms or related material", Abdul Mutaal said.
Likewise, the public appearance of IRGC Quds Force Commander Qasem Soleimani in Syria in support of the Syrian regime is a direct violation of international sanctions, Abdul Mutaal said.
Widely circulated pictures and video clips show Soleimani walking about in Aleppo in December, he added.
Extended regional interference
Per UN Resolution 1929 adopted in 2010, "Iran shall not undertake any activity related to ballistic missiles capable of delivering nuclear weapons, including launches using ballistic missile technology".
"In that, Iran stands in clear violation of the resolution without any doubt," Abdul Mutaal said, adding that the resolution also prohibits Iran from transferring any kind of weapons.
UN monitoring teams have submitted numerous reports asserting "Iran's involvement in the export of weapons, to Syria in particular", he said.
According to a September 24, 2012 report by the US mission to the UN, "six sites had been discovered in various countries that contained Iranian weapons shipped from Iran to several destinations, including Syria", he said.
The list of people and entities targeted by the most recent sanctions will be added to the previous list, which is still in effect, he said.
The new names have been added to the list as they "acted to secure resources related to ballistic weapons, in addition to securing financial resources for the IRGC and groups classified internationally as terrorist organisations", he said.
This was carried out through various regional and international money laundering operations, he added.
The Iranian regime has been "exploiting regional issues and presenting itself as a protector or guardian" of and for the region's Shia, Lebanese cleric Sheikh Mohammed al-Hajj Hassan told Al-Mashareq.
It also has been "manipulating" Middle Eastern affairs, he added, using its proxies to further its own agenda in Lebanon, Syria, Iraq, Yemen, Bahrain and beyond.