DOUMA, Syria -- Fears soared Tuesday (April 17) that Russia's long delay in allowing chemical weapons specialists to access the area where an alleged chemical attack took place in Syria nearly a week and a half ago was done to give the Kremlin time to tamper with the site.
The Kremlin cited "security concerns" for the continued delay, even though Syrian authorities organised a tour of the town where the attack took place for foreign press.
News agencies reported that inspectors were finally allowed to visit Douma late Tuesday.
The Russian-backed Syrian regime is accused of using chemical weapons on April 7 in the rebel holdout of Douma, close to Damascus, killing at least 40 people and hospitalising more than 500.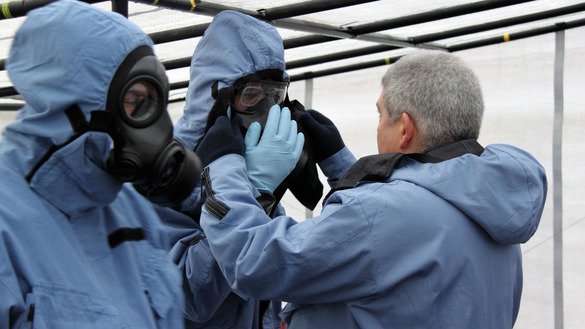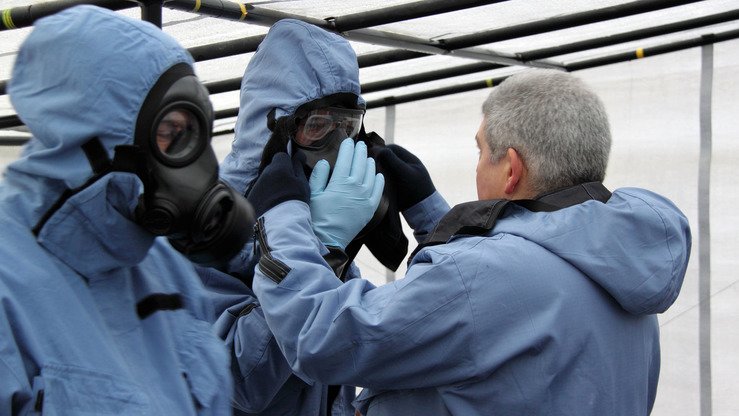 On April 14, the United States, Britain and France carried out a wave of pre-dawn strikes against suspected Syrian chemical weapons facilities in retaliation for the Syrian regime's "clear violation" of international law.
'Tampering' with the site
Organisation for the Prohibition of Chemical Weapons (OPCW) Director General Ahmet Uzumcu said Monday his nine-strong, all-volunteer team had reached Damascus, but so far "the team has not yet deployed to Douma".
Syrian and Russian officials had warned of "pending security issues to be worked out before any deployment could take place", Uzumcu said.
Igor Kirillov, head of Russia's radiological, biological and chemical protection unit, told reporters the roads still had to be de-mined and cleared and would be tested by UN security services Tuesday.
"On Wednesday is when we plan the arrival of the OPCW experts," he said at a press conference at the Russian Embassy in The Hague.
US Ambassador to the OPCW Ken Ward said, however, that the Russians had already visited the site and "may have tampered with it with the intent of thwarting the efforts of the OPCW fact-finding mission".
The French government echoed similar concerns.
"It is highly likely that evidence and essential elements disappear from the site, which is completely controlled by the Russian and Syrian armies," the French Foreign Ministry said Tuesday.
The Kremlin dismissed the claims, but the continued delay in access to the site undermines its position.
Even though the OPCW team had not been allowed in, the Syrian authorities organised a tour of the town for foreign press, including AFP.
It included a visit to the main hospital to which the victims of the alleged chemical attack were taken.
Syrian regime forces and allied Russian forces occupy Douma and declared the entire Eastern Ghouta region around it fully retaken, ending a five-year siege and reclaiming an opposition bastion on the edge of the capital.
The last of the opposition fighters and their relatives left Douma April 13.
The White Helmets, one of the organisations on the ground that supplied many of the photos and videos of the chemical attack, said Russian military officers had visited, as early as April 9, the building where a chlorine gas shell landed.