TASHKENT -- Packed halls full of listeners enjoyed jazz for weeks at the 3rd International Jazz Festival in Uzbekistan, and took away a larger message of peace and tolerance.
The festival ran March 30 through April 30 under UNESCO's auspices. It celebrates International Jazz Day (April 30), and took place in four cities, including Tashkent.
"The festival aims to give the opportunity to jazz musicians from Uzbekistan and abroad to celebrate this universal language of peace, cultural diversity and inter-cultural dialogue," said UNESCO in a statement.
The festival included concerts and master classes by performers from Europe, Turkey and Indonesia.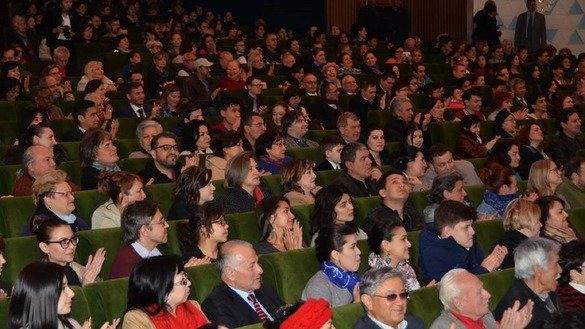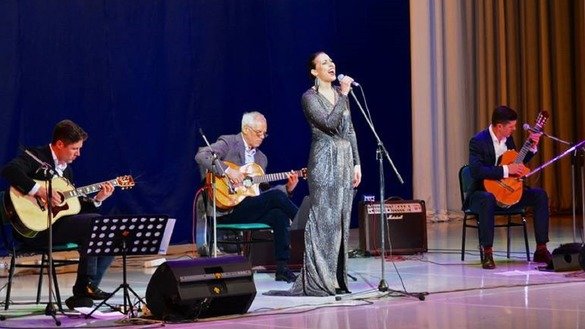 The profusion of music could win the allegiance of younger Uzbekistanis, said one participant.
"Such concerts can interest someone in jazz," Uzbekistani jazz pianist Sanjar Nafikov told Caravanserai. "Above all, the younger generation."
Various organisations helped support the UNESCO-sponsored festival, including the Uzbekistani Culture Ministry, the State Conservatory of Uzbekistan (SCU), Ilkhom Theatre, Botir Zokirov State Jazz Orchestra and many embassies.
Unity and economic benefits through music
Several listeners expressed hope that jazz fans would take away a larger message.
"I attended several concerts," Tashkent resident Liliya Mironenko told Caravanserai. "I could always see the wonderful solidarity among musicians from various countries and Uzbekistani listeners from different ethnic backgrounds."
She suggested organising a jazz festival for Central Asian countries.
"This festival allowed us to appreciate that Uzbekistan is an integral part of global culture," SCU student Nasyr Zaripov told Caravanserai. "These sorts of events are important for strengthening traditions of tolerance, especially among youth."
Uzbekistani jazz musicians, as they gain experience and exposure, have the chance to be heard worldwide, say observers.
"Music is an important part of every nation, second only to language," Hannes Pikkat of Estonia, a music producer and director of the NGO Muuilmauusika, told Caravanserai. "Cultural exports have become an economic driver for many countries ... It's in your hands alone to make Uzbekistani music famous worldwide."
Jazz artist Sergei Gilev organised Tashkent's first jazz club in 1968.
Over time, far away from jazz centres in North America and Europe, the country formed its own distinctive jazz style and various ensembles.
In 1996, the SCU began teaching jazz.
"We didn't pick up jazz in the traditional way, unlike the foreign jazz performers who came to the festival," Saidmurat Muratov, a saxophonist and a festival co-organiser, told Caravanserai. "We [Uzbekistanis] have our own style and own sound."
Exchanging experience with professionals
A dazzling array of foreign jazz groups such as NÖRD FX (Germany), Dwiki Dharmawan World Peace Orchestra (Indonesia) and others lit up the Tashkent stage during the month-long festival.
"I attended the concert with the duet between [Estonian singer] Kadri Voorand and [Estonian guitarist] Marek Talts April 11," Tashkent resident Farida Saparova told Caravanserai. "I've never heard anything like it before."
"Visiting Tashkent inspired me to be more humble," Talts the guitarist told Caravanserai. [Uzbekistani musicians] ... willingly shared their experiences with the local music."