DUSHANBE -- Footage of a Tajik girl in an Iraqi orphanage that aired in August is causing Tajiks to seek to repatriate her.
Interior Minister Ramazon Rakhimzoda is supervising the effort personally, Interior Ministry (MVD) spokesman Umarjon Emomali told Caravanserai.
Maryam, the eight-year-old girl, appeared on Russian TV in August. She said she was born in Egypt to a Tajik family and that her family moved to Syria. She also had a younger brother and sister, but she was the only family member to survive an attack at their home in Mosul, Iraq, she said.
Tajik officials want to talk to her but so far have been unable to arrange a meeting. Iraq requires DNA confirmation of someone's parentage before releasing him or her from an orphanage.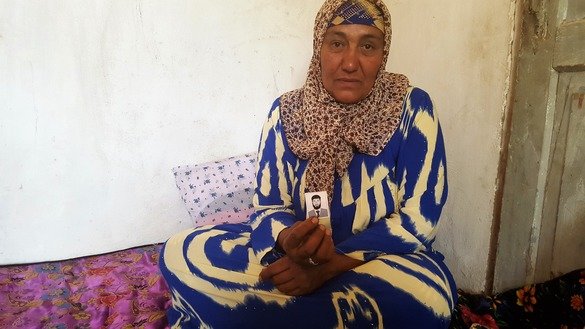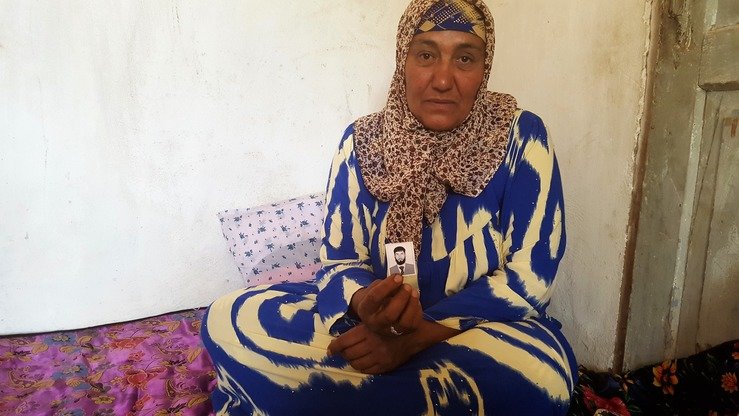 Roundabout journeys
Tajik authorities face other obstacles in trying to find Maryam and bringing her to Tajikistan.
"Most [Tajik militants] left for Syria through Russia," said Emomali. "Maryam's parents went from Russia to Egypt. Only then did they move [to Syria]."
"Their child wasn't even born in Tajikistan," he said. "That makes our quest harder."
According to the latest UN figures (supplied by the Tajik government), 234 Tajik families are stranded in Syria, Iraq and other war zones. They include 252 children.
Between 2005 and May 2017, Tajikistan was able to extract 19 Tajik families from foreign war zones, according to the UN.
Farmed out to other militants
Life, already tragic, becomes even grimmer for the wife and children of a fallen Tajik militant in Syria or Iraq.
Widows are subject to being married off to other militants. Sons face being sent off to terrorist training, while daughters are at risk of molestation and/or forced marriage to militants.
As the "Islamic State" (IS) finds its territory collapsing and its casualties mounting, nobody knows what will happen to the children.
The series of defeats suffered by IS makes the repatriation of Tajik children an urgent issue, said Emomali, adding that the Tajik children who made it back home so far did so with their families.
That option does not exist for Maryam the orphan.
"Tajikistan is interested in returning every child and is co-operating with Syrian and Iraqi officials," added Emomali. "But right now we have information only about Maryam."
"For us to help children in wars, they have to turn to us, but that hasn't happened yet," said Tajik children's ombudswoman Rajabmokh Khabibullozoda at a Dushanbe news conference in August. "If they contact us, the relevant government agencies and NGOs will provide psychological and legal help."
With IS's downfall seemingly imminent, Tajik families whose loved ones went to Syria and Iraq are hoping to be reunited with them soon.
[Part II of this article will appear Tuesday, September 26.]