KABUL -- Russian news website Sputnik is spreading "fake news, lies and propaganda", according to Amrullah Saleh, the former chief of Afghanistan's National Directorate of Security (NDS).
Saleh is at the centre of a Sputnik Afghanistan story published March 25 titled "Asylum application of former head of Afghan National Security rejected".
"Informed sources from Australia have reported that Amrullah Saleh, former head of Afghanistan's National Directorate of Security, had requested political asylum during a visit to Australia," Sputnik wrote. "But Australia, however, has refused to accept Mr. Saleh's request for political reasons."
Saleh told Salaam Times in a Facebook message: "I have never asked asylum from any country ever in my life."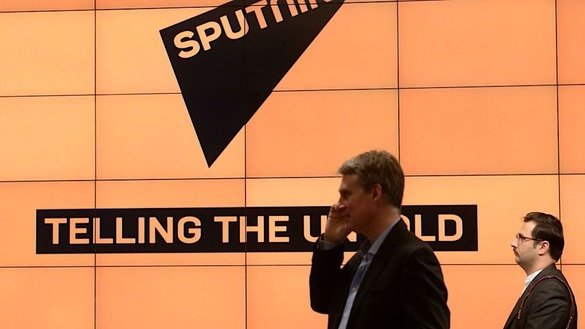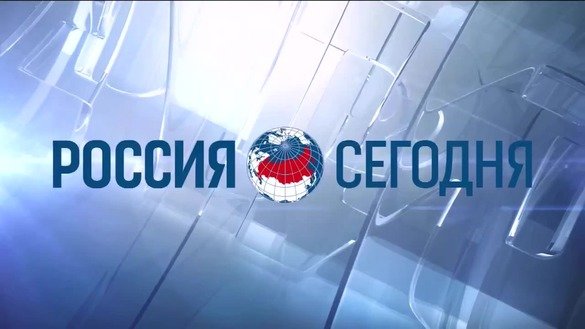 A few hours after Sputnik's article went online, Saleh reacted on his Twitter account.
"Era of declining ethics. @SputnikInt Farsi coverage of [Afghanistan] is largely fake news, lies, propaganda & speculations," he tweeted. "They have no active office in [Afghanistan] & yet keep talking about everything. Is it a news agency or an eavesdropper. Their latest news on myself is a complete lie."
Sputnik is a product of Rossiya Segodnya, a news agency wholly owned and operated by the Russian government.
Contrary to journalistic principles
Saleh's experience confirms what media and political analysts say is part of Sputnik's widespread campaign to spread lies and rumours.
News reports "require impartiality and balance", said Fayez Azimi, a journalism professor at Fanus University in Kabul. "The reporter should seek the response of a person or persons mentioned in the report."
"If Sputnik has not reached out to Amrullah Saleh for this report, then the report is considered to be non-standard and contrary to principles of journalism," he told Salaam Times.
"Chances are that this media outlet was trying to exert pressure on Saleh or to sway public opinion about him," he said.
"Publishing non-standard news or reports has a bad impact on public opinion," he said, adding that "undocumented, unfounded news destroys the credibility of a media [organisation]."
Such erroneous reports are "considered to be playing with the public's minds and deceiving public opinion," he said.
"It is possible that Sputnik's campaign of character defamation and targeting people [with false coverage] with little to no regard for the principles of journalism has underlying political causes," Azimi added.
Afghans see through Sputnik lies
"Sputnik is a media [website] with very few followers in Afghanistan, and hence, it wants to ... expand the number of its readers through the dissemination of false news and propaganda, rumour-mongering and phony coverage of prominent individuals," said Hares Jamalzada, a Kabul-based journalist and media activist.
Sputnik likely "does not have an official office in Afghanistan", he told Salaam Times. "If it does have an office here, the government should investigate it in accordance with existing rules and regulations for publishing false news."
"In the long run, Sputnik's publishing of false news will create a backlash [against it]," Jamalzada said, adding that the site's rumour-mongering will "damage its own reputation and status, and will result in loss of trust in this media outlet".
A number of Afghans have already seen through Sputnik's lies.
"Sputnik is a disgrace to journalism. A [Russian] propaganda platform for weakening the current Afghan government," Fahim Mashal tweeted in response to Saleh's original tweet.
"@SputnikInt seems to be a virus of propaganda [rather] than an official news agency," wrote Hakim Akbarzada, another Twitter user.
"Friends, it's a lie; don't believe it. This news network [always] publishes lies and controversial news," Ahmad Khaled Rahmat, a resident of Samangan Province, wrote in a comment on Sputnik's report on Saleh.
'A propaganda front'
"A propaganda front has been created by Russians in Afghanistan," said Rahmatullah Bezhanpoor, a political analyst in Kabul, adding that Russia is spending considerable sums to gather intelligence in Afghanistan.
"The Russians have written [false stories] about some influential figures ... in an attempt to discredit them," he told Salaam Times.
"For the past 17 years that [US troops] have been here in Afghanistan, known figures who have been helping the United States in the fight against terrorism are being recognised and denounced by Russians," he said. "These people are paid back ... [with] revenge. Publishing [the baseless report about] Amrullah Saleh [seeking] asylum in Australia is one such example."
"The fact is that Sputnik is busily publishing biased ... stories against all principles of journalism and is promoting ethnic tensions," wrote a user who identified himself as Saif Saif, commenting on another Sputnik article spreading lies about Afghan officials. "...As far as the past has shown, this publication is following the policies of the Soviet Union in order to bring the United State to its knees in Afghanistan and to take revenge for the past."
"Afghans will never forgive Russians for invading their country," Saif wrote. "All of today's misfortunes in Afghanistan come from the Russian invasion."
Arif Karimi, a resident of Mazar-e-Sharif, Balkh Province, agreed.
"Yes, unfortunately there are many misleading news items [on Sputnik] like a world war will happen soon, the world will be destroyed and other [headlines] like these," he wrote.