BISHKEK -- Kyrgyz internet users, officials and analysts are mulling the country's latest effort to curtail the spread of extremism online.
The nation's Supreme Court Monday (May 14) ordered the blocking of more than 20 websites, including the popular music-sharing service SoundCloud, for containing extremist material.
The ruling came after the General Prosecutor's Office sued to have SoundCloud declared extremist, Supreme Court employee Syuita Sourbayeva told Radio Free Europe/Radio Liberty (RFE/RL)'s Kyrgyz service.
The case had worked its way through the court system since last October, when the October District Court in Bishkek first ruled the sites extremist.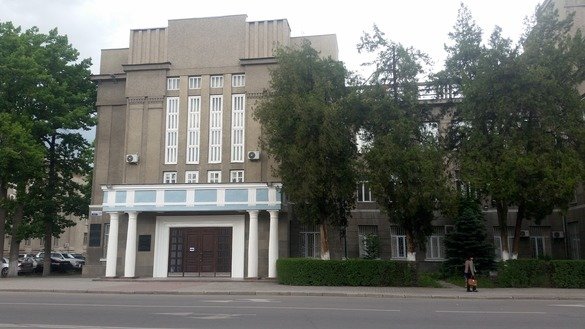 Other sites considered offensive include the LiveLeak video service. The sites affected by the court ruling are said to be harbouring propaganda for terrorist movements, including the "Islamic State" (IS), Hizb ut-Tahrir and the Taliban, according to analysis of their content.
SoundCloud, a platform for disseminating music, has more than 175 million listeners worldwide every month.
Technical issues at hand
Some confusion exists on whether Kyrgyzstan has indeed blocked SoundCloud.
That measure still has not taken effect because of "technical reasons", Kyrgyz State Committee of Information Technologies and Communications spokesman Sapar Bakhirdinov told RFE/RL's Kyrgyz service.
"We are writing to each internet provider who is capable of imposing the restrictions," he told RFE/RL. "Presently, some of them lack the technical capabilities."
A finer-grained approach is more desirable but presently not possible, he said, adding that authorities would have preferred to block "only [extremist] audio files, given that [SoundCloud] functions as a social network."
"However, because we lack the [technical] ability to block audio files alone, we're forced to [have co-operative internet providers] block the entire website," said Bakhirdinov.
Yet, the Kyrgyz news site Kloop reported May 14 that SoundCloud had been unavailable to the majority of users in Kyrgyzstan since the beginning of the year -- indicating that a creeping shutdown of the music-sharing service might be taking place in the country.
More restrictions coming
Many Kyrgyz denounce the idea of blocking an entire service because of a few questionable audio files.
"It's like shutting down all of Facebook because of someone's posts," Asel Shakirova, 28, of Bishkek, told Caravanserai. "Why do SoundCloud users who listen to their favorite music and not to propaganda have to suffer?"
The fight against extremist movements in Kyrgyzstan will intensify, with more internet prohibitions coming, Bishkek religious studies scholar Indira Aslanova told Caravanserai.
That approach is not the most effective one to protect society, she warned.
"You can't completely control the internet," she said. "It is essential to work on having citizens, particularly youth, learn to think critically."
The Supreme Court ruling represents the most recent step in Bishkek's battle against extremist movements, which are intensifying their efforts in Kyrgyzstan's information space.
Last year in Kyrgyzstan, the October District court in Bishkek ordered the shutdown of 159 websites and social network accounts for having extremist and terrorist content, according to the General Prosecutor's Office, RFE/RL reported in January.