ASTANA -- The head of Kazakhstan's senate was sworn in as interim president in a pomp-filled ceremony Wednesday (March 20), and immediately proposed renaming the country's capital after his predecessor.
Nursultan Nazarbayev, the only leader an independent Kazakhstan has ever known, shocked the nation Tuesday (March 19) with his resignation after almost three decades in power. He was the last national leader in the former USSR to take power during Soviet times.
Senate speaker Kassym-Jomart Tokayev, 65, is set to serve as president until fresh elections in April next year.
Nazarbayev, 78, will retain significant influence thanks to his constitutional status as "Leader of the Nation" and chairmanship for life of the country's security council.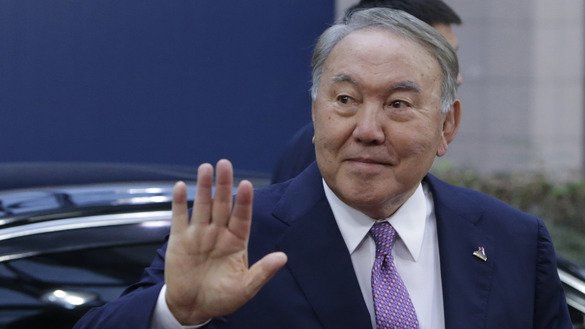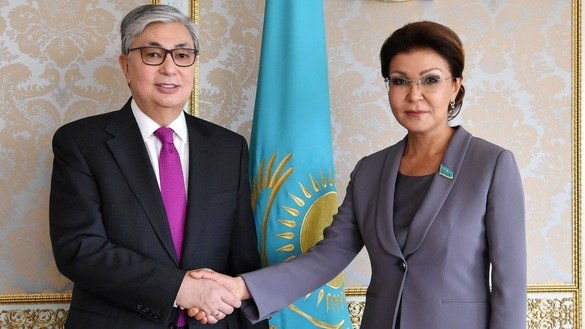 In his first announcement after his swearing in, Tokayev suggested naming the capital "Nursultan" for his predecessor.
Kazakhstan's parliament on Wednesday then voted to rename the country's capital in honour of longtime ruler Nursultan Nazarbayev, state media reported.
"Astana is now officially renamed Nursultan," the state-owned Kazinform news agency said after a parliamentary vote.
Tokayev was foreign minister twice and prime minister once before becoming Senate speaker in 2013.
Nazarbayev's politically active daughter will remain a presence on the scene. The Senate chose Dariga Nazarbayeva Wednesday as its new speaker, setting her up as a potential contender for the presidency next year. Nazarbayeva was deputy prime minister in 2015-2016.
Nazarbayev has in the past rejected the idea of one of his three daughters succeeding him.
Confidence in Washington
The United States voiced confidence Tuesday that its warm relationship with Kazakhstan will endure in the new era.
The United States looks forward to "continuing our work with Kazakhstan on a wide variety of issues", said a US State Department spokesperson.
"The United States and Kazakhstan enjoy a strong bilateral relationship, as demonstrated by President [Donald] Trump's historic meeting with President Nazarbayev last year, and we expect this momentum to continue," the spokesperson said.
Trump welcomed Nazarbayev last year to the White House to pledge close economic and political ties with Kazakhstan.
Kazakhstan has pleased the United States by voluntarily giving up its nuclear weapons following the fall of the Soviet Union and offering logistical support to the US-led military campaign in Afghanistan.