WASHINGTON, DC -- The United States has expanded the powers of its officials and agencies to target leaders of terrorist groups and individuals and entities that financially support them around the world.
A newly signed executive order "allows the US government to more efficiently target leaders or officials of terrorists groups as well as individuals who participate in terrorist training", according to a US Department of Treasury statement released Tuesday (September 10).
It "also provides for secondary sanctions against foreign financial institutions that have knowingly conducted or facilitated significant financial transactions on behalf of any person" on the list of designated terrorists, the statement said.
"This new authority serves to put all foreign financial institutions on notice that enabling terrorists and their financial backers to rely upon the international financial system to facilitate their malign activities will have consequences," the statement continued.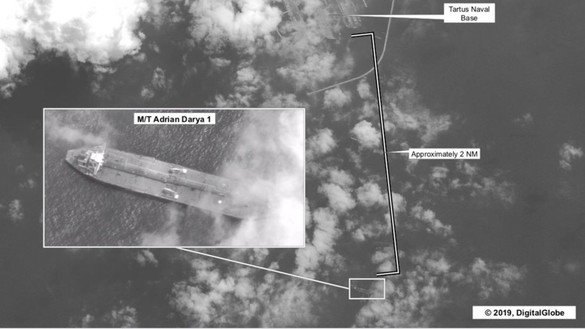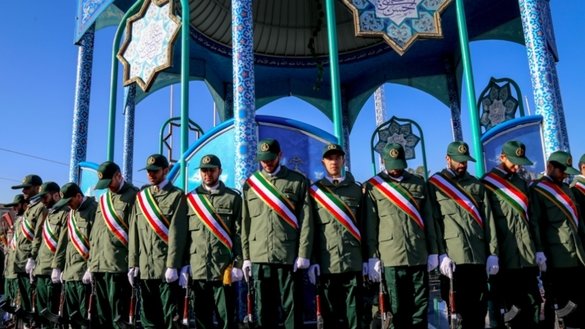 In addition to the expanded authorities, the US Department of theTreasury designated 15 leaders, individuals, and entities affiliated with terror groups, including entities affiliated with the Palestinian group Hamas, "Islamic State" (IS), al-Qaeda and Iran's Islamic Revolutionary Guard Corps Quds Force (IRGC-QF).
These actions, combined with actions taken by the US State Department, amount to some of the farthest reaching designations of terrorists and their supporters in the past 15 years, the statement said.
Iranian petroleum shipping network targeted
The new powers come as the United States is clamping down on the Iranian regime by slapping sanctions against a large petroleum shipping network that is directed by and financially supports the IRGC-QF.
The IRGC-QF has over the past year moved oil worth "hundreds of millions of dollars or more" through this shipping for the benefit of Iranian interests, including support for terrorist groups and illicit actors, the Treasury Department said in another statement September 4.
The United States in April declared IRGC a terrorist organisation following decades of hostile acts worldwide by the group.
"Iran continues to take provocative actions to destabilise the region and the world," said US Treasury Secretary Steven Mnuchin. "Treasury's action against this sprawling petroleum network makes it explicitly clear that those purchasing Iranian oil are directly supporting Iran's militant and terrorist arm, the IRGC-Quds Force."
The IRGC's highest-ranking officials have long overseen exports of Iranian oil, often masking its origins and sending it to the Syrian regime or proxies across the Middle East and beyond, according to the September 4 statement.
IRGC-QF Commander Qasem Soleimani supervises fellow IRGC-QF official Rostam Qasemi, who manages a group of individuals, shipping and oil companies, as well as vessels to sell Iranian crude, condensates and gas oil.
Qasemi relies on trusted IRGC-QF officials and associates to run the network. His son, Morteza Qasemi, has helped finalise the network's oil contracts.
Ali Qasir, a Lebanese national and IRGC-QF associate, also serves as a linchpin for this IRGC-QF-orchestrated network. His responsibilities for the network's financial affairs include negotiating sales prices for the goods and settling vessel-related payments.
Iranian ship violates international sanctions
Satellite images released last week showing an Iranian oil tanker near Tartus, Syria -- in violation of sanctions imposed on both countries -- underscore the important timing of the expanded US counter-terrorism sanctions.
The supertanker's saga began July 4, when Gibraltar security forces aided by British Royal Marines intercepted it off the Gibraltar coast on suspicion that it was delivering 2.1 million barrels of oil to Syria.
Despite an 11th hour US legal bid to keep the tanker in detention, a Gibraltar court ordered its release on August 15 after receiving written assurances from Iran that it would not head to countries under European Union sanctions.
The tanker began a zigzagging journey across the eastern Mediterranean after its release on August 18, flying the Iranian flag and a new name -- the Adrian Darya 1. It was previously named Grace 1.
Iran never stated the ship's destination, repeatedly denying it was bound for Syria as it headed eastwards.
Meanwhile the US Treasury Department blacklisted the vessel under a counter-terrorism order, saying it was "blocked property" and that "anyone providing support to the Adrian Darya 1 risks being sanctioned".
"Anyone who said the Adrian Darya-1 wasn't headed to Syria is in denial," former US National Security Adviser John Bolton tweeted September 6 along with the satellite image.
"Tehran thinks it's more important to fund the murderous Assad regime than provide for its own people," he tweeted, referring to Syrian President Bashar al-Assad. "We can talk, but Iran's not getting any sanctions relief until it stops lying and spreading terror!"
On Sunday (September 8), state media in Iran cited Foreign Ministry spokesman Abbas Mousavi as saying the tanker had berthed on Mediterranean shores and unloaded its cargo, without saying exactly where.
The Adrian Darya 1 "has reached its destination and the oil has been sold", he said, without providing further details.