ALMATY -- A week-long exercise aimed at thwarting drug-related money laundering concluded December 13 in Almaty, the Organisation for Security and Co-operation in Europe (OSCE) said in a statement that day.
The simulation took place at the Central Asian Regional Information and Co-ordination Centre for Combating Illicit Trafficking of Narcotic Drugs, Psychotropic Substances and Their Precursors (CARICC).
Participants included about 20 police officers, prosecutors and Kazakh Financial Monitoring Committee personnel from southern provinces, as well as a number of private-sector employees.
The live-action simulation exercise was meant for law enforcement officers who investigate and prosecute cases linked to laundering of drug trafficking revenues.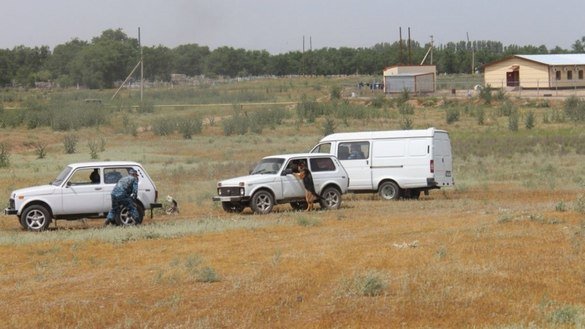 Participants studied the specific details of working with private-sector entities, whose online tools criminals use to conceal illegal activities.
Terrorists and their sympathisers routinely resort to money laundering and drug trafficking to facilitate their campaigns of violence.
The participants analysed a video featuring professional actors who played members of a trans-national drug-trafficking ring.
International trainers
Specialists from Belarus and the United Nations Office on Drugs and Crime, who participated in developing the exercise, evaluated the participants' work throughout it.
The OSCE organised the training in co-operation with the US embassy in Nur-Sultan, the Law Enforcement Academy under the Prosecutor General's Office and CARICC.
The event is part of the OSCE's multi-year effort to "promote good governance, combat money laundering and terrorism financing, as well as illicit trafficking and trade of drugs, including using online instruments", said the OSCE.