JALALABAD -- Residents of Nangarhar Province, once the headquarters of the "Islamic State"'s Khorasan branch (IS-K), are rebuilding their houses as life returns to normal.
But Afghan forces are keeping up the pressure on the fractured terrorist group, hunting down its remnants as the group has claimed responsibility for a number of recent deadly attacks.
IS-K issued a statement in November 2019 admitting the group's defeat in Nangarhar after the Afghan National Defence and Security Forces (ANDSF) dealt the group a series of territorial setbacks.
Continued operations against the group have hemmed in the remaining members and and curtailed the group's revenue sources, United Nations monitors reported May 27.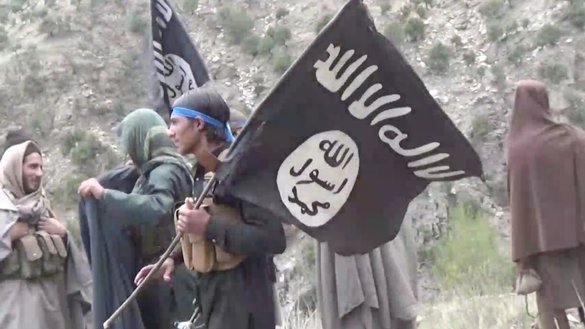 Many IS-K fighters have been captured or surrendered, while others, including some leaders, went into hiding as Afghan forces hunt them down.
In August, Afghan authorities reported the killing by their intelligence special forces of Abdullah Orakzai, the chief justice of IS-K. They did not disclose the date or location of the event.
Orakzai was the mastermind behind an IS-K-claimed attack on a prison in Jalalabad earlier that month that killed at least 29 people, the National Directorate of Security (NDS) said.
Afghan security forces also captured two of the suspected masterminds behind a deadly attack on Kabul University earlier this month and killed another, officials said November 16.
The "main mastermind", Mohammad Adel, was responsible for an IS-claimed attack on Kabul University on November 2 that left at least 22 people dead and another 27 wounded.
Adel, who was arrested, was also behind an October 24 attack on the Kawsar-e-Danish education centre in the Dasht-e-Barchi neighbourhood of western Kabul, say authorities. That suicide bombing killed 24 people and injured more than 50, most of them young students.
IS on the run
The campaign to arrest IS stragglers is ongoing, said Gen. Ghulam Sanayee Stanikzai, the police chief of Nangarhar Province.
"Two-and-a-half years ago, no one thought that IS could ever be defeated," Stanikzai said. "Now there is no threat from IS to Nangarhar."
"IS was strong in the Shinwari region," he added. "It tried to expand its control to Pacheragam and Khogyani districts."
"[IS-K] made efforts to stay in Tora Bora, which has caves and could have been a safe haven... but our forces and public uprising groups put pressure on them to leave those areas."
After the ANDSF delivered major blows to IS, some of its members went into hiding and are arrested as they surface, said Habiba Kakar, deputy governor of Nangarhar.
"Our [NDS] forces capture a number of IS fighters, including its key figures, every month in their operations, and this campaign is under way," she said.
"I am confident that IS fighters won't be able to emerge again in Nangarhar," she said. "They make efforts to do so, but our forces will not allow them to raise their heads."
Locals recount resistance to IS
Residents of Nangarhar Province who once fought against IS-K have returned to their normal lives.
In late 2014, IS-K surged in Achin, Haska Mina and Nazian districts. A few months later, the terrorists killed 12 tribal leaders of Nangarhar, sparking public uprisings against the group.
"When IS came to Kot District and slaughtered civilians on the large bridge [in the district], we decided to rise up," said Nazar Muhammad, a resident of Barkot in Kot District who served in uprisings against IS-K, in an apparent reference to the slain tribal elders.
"We took our weapons and started to fight IS. We destroyed IS within two-and-a-half years and ousted it from Kot District."
"If we hadn't come together, it would have killed us one by one. We are happy to live normally now," he said.
"When IS took over, it was a disaster," said Malak Kameen, a tribal elder who lost many family members and relatives to IS-K.
"Our whole population had to leave our houses and move to other places to live in rental properties. We went through much hardship, and there were days we had to sleep hungry," he said of his neighborhood. "Now that IS has been defeated with God's mercy, we were able to return to our areas and resume our ordinary life."
"Gorgorai was one of the headquarters of IS," said Fazal Muhammad Shinwari, a resident of the area in Haska Mina District.
Shinwari recently rehabilitated his house, which was destroyed in mine explosions when IS-K was in control.
"This market... was thriving and crowded six or seven years ago, but when IS came, it opened bases and courts in stores at the market that it used to slaughter civilians," he said.
"Some houses are still left ruined, but residents live in them because they think they are better than rental houses," he said. "Now, there is no fear of IS, and civilians can live a normal life."
The process of rehabilitating houses that were destroyed during the conflict with IS continues, and dozens of houses that IS ruined have been rebuilt with government support, according to Ataullah Khogyani, a spokesman for the Nangarhar governor.
"Houses of many residents have been rebuilt in Achin and Kot districts, and many more will be rehabilitated based on special instructions from the president," he said.