TASHKENT -- The production of fruits and vegetables is among the most profitable activities for both dekhan (small, <0.5 hectare) and private farms in Uzbekistan.
In 2016, Uzbekistan exported 818,500 tonnes of fresh and processed fruits, vegetables and grapes to 43 countries. Horticultural export earnings have surged in recent years, from $68.7 million (555.4 billion UZS) in 2000 to $1.35 billion (10.9 trillion UZS) in 2013, according to the World Bank.
Uzbekistan's National Development Strategy for 2017-2021 aims to support horticulture, create rural jobs, improve food security and increase exports.
Meanwhile, a World Bank project launched in 2014 has provided Uzbekistani farmers and agro-firms with access to finance.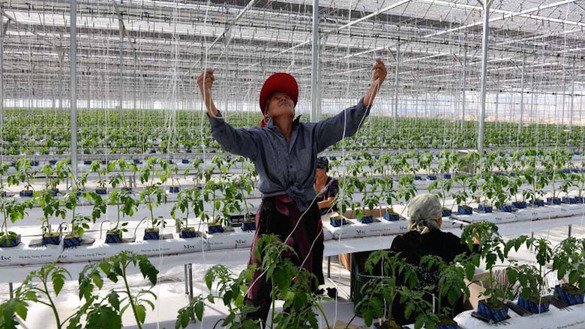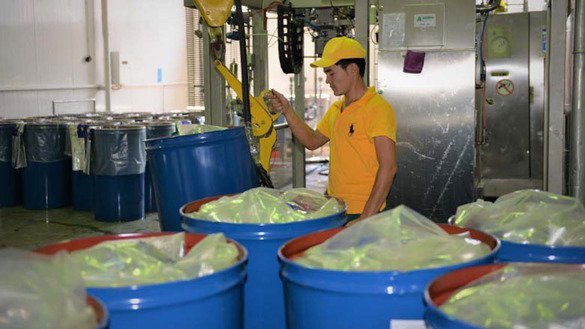 So far, local banks have issued 223 sub-loans to fund horticulture, which is expected to create 2,500 jobs in rural areas, including about 750 for women.
Borrowers have collectively invested $52.3 million (422.9 billion UZS) of their own funds.
Increasing productivity, creating jobs
In one example, Amirkhon Noz Nematlari, a farm household in Samarkand District, borrowed $564,000 (4.6 trillion UZS) and invested $190,000 (1.5 trillion UZS) of its own funds to purchase refrigeration equipment for a cold storage facility capable of accommodating up to 1,700 tonnes of horticultural products.
Ten permanent jobs will be created.
"We will be using the facility to save our own fruits, vegetables and grapes, as well as crops of local dekhans and farmers from this and neighbouring districts," said Vohid Abdushukurov, a facility manager.
"This service is in high demand among local farmers and agro-firms as their export capacity is rapidly growing," he said.
Uzbekistani produce 'the best in the world'
LLC Grand Samarkand Seoul is also constructing a one-hectare greenhouse in Samarkand District by using a $500,000 (4 trillion UZS) loan and $173,000 (1.4 trillion UZS) of its own funds.
The greenhouse will lead to 15 permanent jobs.
"I have travelled a lot and have had a chance to compare fruits and vegetables elsewhere with those grown in Uzbekistan," said Firdavs Radjabov, an owner of the greenhouse.
"I can confidently say that Uzbekistani farmers produce the best in the world, thanks to the great taste and look of their organic products."
[The World Bank Group authorises the use of this material subject to the terms and conditions on its website.]