Russia has been violating the terms of an agreement with the US that is intended to prevent accidents in Syrian airspace, thereby risking confrontation that would compound the Syrian crisis.
With these actions, Russia is "gambling" on a response from the US, experts say.
In a December 13th incident, US F-22 stealth fighters intercepted two Russian jets after they crossed the Euphrates River, flying east of the "de-confliction line" that is supposed to separate Russian and coalition aircraft, CNN reported.
Other Russian aircraft have flown within striking distance or directly over coalition ground forces in Syria, escalating tensions and the risk of a shoot-down, the New York Times reported December 8th.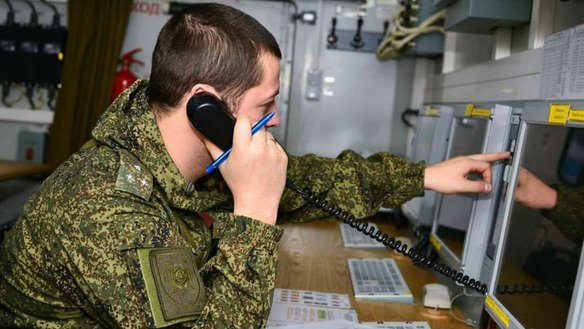 Since US and Russian commanders agreed in November to fly on opposite sides of a 45-mile stretch of the Euphrates in eastern Syria, Russian jets have violated that deal half a dozen times a day, the newspaper reported.
US commanders say Russia is attempting to test US resolve, bait US Air Force pilots into reacting rashly, and help the Syrian regime solidify territorial gains ahead of diplomatic talks aimed at resolving the country's war.
Two years ago, the Russian and US militaries established a hotline to help prevent disasters in the air.
Each day, a US Air Force officer calls a Russian counterpart at a Latakia air base to head off any potential problems over Syria, according to the New York Times.
Preventing military friction
Russia and the US agreed in 2015 on a military framework that would leave open direct channels of communication between the two countries, in what became known as a "deconfliction" agreement between the two sides, said military analyst Maj. Gen. Abdul Karim Ahmed, who is retired from the Egyptian army.
This is designed to avoid midair incidents, he said, explaining that it is "an international norm in the case of armed conflict where more than one country with a substantive air force is involved".
This mechanism has so far succeeded in preventing military friction in Syria between the two powers, despite a handful of breaches by Russian jets.
The agreement also stipulates a specific protocol to resolve any disagreement or conflict by top military officers from both sides that are peers in military rank.
Under the terms of the agreement, the parties are to guarantee their movements do not clash in terms of timing and geographical location, Ahmed said, and are to work together to ensure aircraft are not targeted by defence systems of either side or that of the Syrian regime.
Continued provocations
Russia is "gambling" in Syria's airspace as it continues to provoke the US Air Force, said Farhad Khoja, a Syrian Democratic Forces (SDF) officer who is stationed in the border area between Deir Ezzor and al-Hasakeh provinces.
US forces have "demonstrated maximum self-restraint", he said.
The US-Russian agreement to share the airspace over Syria is no secret and is a natural course of action given the nature of the ongoing military operations, said Syrian journalist Mohammed al-Abdullah.
There have been several recent breaches by Russian jets, he said, including a November 15th incident in which a Russian fighter jet came within 100 metres of two US A-10 jets, causing the US jets to swerve to avoid a collision.
In the following days, a Russian aircraft on two occasions flew directly beneath US jets in airspace east of the Euphrates.
And in a separate incident, a Russian jet flew directly over coalition forces and their Syrian allies, and did not respond to a request from the coalition command to withdraw.