The US military Tuesday (May 26) provided extensive visual evidence that Moscow recently deployed fighter aircraft to Libya in order to support military strongman Khalifa Haftar and the Wagner Group, a paramilitary organisation that serves the agenda of Russian President Vladimir Putin.
"The Russian fighter aircraft arrived in Libya, from an air base in Russia, after transiting Syria where it is assessed they were repainted to camouflage their Russian origin," US Africa Command (AFRICOM) said in a statement.
"Russia is clearly trying to tip the scales in its favour in Libya," said AFRICOM commander Gen. Stephen Townsend. "Just like I saw them doing in Syria, they are expanding their military footprint in Africa using government-supported mercenary groups like Wagner."
"For too long, Russia has denied the full extent of its involvement in the ongoing Libyan conflict," he said. "Well, there is no denying it now. We watched as Russia flew fourth generation jet fighters to Libya -- every step of the way."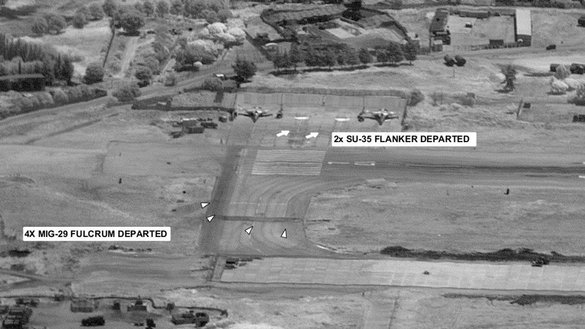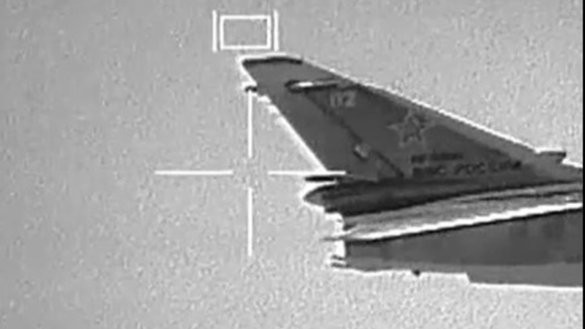 "Neither the Libyan National Army (LNA) nor private military companies can arm, operate and sustain these fighters without state support -- support they are getting from Russia."
In Washington, Pentagon spokesman Jonathan Hoffman said that the Russians had sent a mix of "approximately 14 military fighters".
The claim comes a day after Libya's UN-recognised Government of National Accord (GNA) said hundreds of Russian mercenaries backing Haftar had been evacuated from combat zones south of the capital Tripoli.
Plausible deniability for the Kremlin
Using the Wagner Group, ostensibly a private military company, allows the Kremlin to advance its interests and carry out its hybrid warfare under a cover of plausible deniability.
Wagner carries out military operations in countries where the Kremlin has strategic, geopolitical interests, and similar scenes are taking place in many hot spots around the world that Moscow wants to influence, including the Central African Republic, Ukraine, Sudan, Syria, Venezuela and others.
The United Nations (UN) on May 6 confirmed that the Wagner Group is operating in Libya in support of Haftar.
The Wagner Group has been co-ordinating a massive recruitment effort of Syrian youths to fight as mercenaries in Libya with the help of a political party supported by the regime of Syrian President Bashar al-Assad.
The GNA accused the Wagner Group of carrying out a small-scale sarin gas attack last last month, and evidence is building that the group's recruitment efforts in Syria, and its contact with Iran's Islamic Revolutionary Guard Corps (IRGC), are spreading the COVID-19 coronavirus in Libya.
"The world heard Mr. Haftar declare he was about to unleash a new air campaign. That will be Russian mercenary pilots flying Russian-supplied aircraft to bomb Libyans," Townsend said.
Haftar's attempt to seize Tripoli with the help of Moscow has left hundreds dead, including dozens of civilians, and displaced more than 200,000 people.
Concerns for Europe
The Kremlin is not interested in what is best for the Libyan people, but is working to achieve its own strategic goals in the region, AFRICOM officials said.
"If Russia seizes basing on Libya's coast, the next logical step is they deploy permanent long-range anti-access area denial capabilities," said Gen. Jeff Harrigian, commander of US Air Forces in Europe-Air Forces Africa. "If that day comes, it will create very real security concerns on Europe's southern flank."
If confirmed, Russia's fighter jet deployment would constitute another violation of a much-abused 2011 UN arms embargo.
World leaders agreed in January to uphold the embargo and stop meddling in the conflict, but the UN has repeatedly warned that both sides have continued to receive arms and fighters.
Separately, the US Navy said that Russian SU-35 fighters flew dangerously close to a US P8-A surveillance aircraft over the eastern Mediterranean on Tuesday, the third such "unsafe and unprofessional" interception in the past two months.
Russia's actions risk prolonging the conflict and exacerbating "casualties and human suffering on both sides", AFRICOM said.