ASTANA -- Kazakh President Nursultan Nazarbayev is considering replacing his country's police officers entirely with law school graduates as he eyes major reform of the Interior Ministry (MVD).
Nazarbayev broached the idea during a meeting with provincial government officials in Atyrau Province August 23, reported the Moi Gorod (My City) news site.
"In the [rest of the] world, the policeman is your friend. Here, what is a policeman [to you]?" Nazarbayev asked rhetorically.
He pointed out police reforms in Georgia, carried out during the first term of then-President Mikheil Saakashvili (2004-2007), as an example.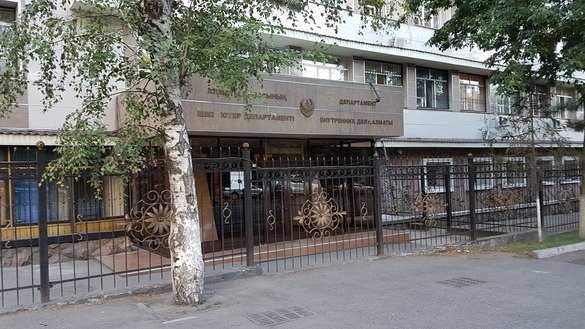 "In Georgia ... [authorities] fired all the police officers, installed lawyers in [law enforcement] agencies and introduced order to this agency," he said. "I'm thinking about it. How many lawyers ... are walking around with diplomas and can't find a job? I think we'll need to follow Georgia's example..."
Public demands for police reform
Public dissatisfaction with police work, long simmering in Kazakhstan, crescendoed after Kazakhstan's first Olympic medal-winning figure skater, Denis Ten, was killed in Almaty July 19. Police arrested two men who are accused of stabbing Ten when he tried to stop them from stealing his car's side view mirrors.
The inability of police to protect a national celebrity or his property in the country's financial capital caused an uproar in local news media. The general public denounced the police for their ineffectual work and demanded major changes.
But not everybody agrees with the ambitious goal of having a police force comprised entirely of law school graduates.
Instead of having an all-lawyer police force, it makes more sense to spin off some parts of the unwieldy MVD, suggested Almaty attorney Jokhar Utebekov.
He proposed devolving those parts that have nothing to do with crime-fighting work per se: "immigration, the penal system, disasters and emergencies, departments exclusively occupied with paperwork, and many others".
"The police should have people with high moral principles and excellent physical training," he told Caravanserai. "A law [degree] might be an additional advantage."
At the same time, Utebekov called for vetting all police nationwide and firing all officers who should not be on the force.
Changes on their way
The country's Security Council, headed by Nazarbayev, is co-ordinating the development of reforms of the MVD.
In the meantime, the MVD is already attempting to improve its work. In Almaty, where the Ten slaying damaged the police's reputation, two recent reforms have taken effect.
On August 6, Almaty police announced they would remove fences around their stations and would set up comfortable waiting rooms for civilians.
Later on August 16, they stepped up patrols on the streets and around apartment buildings.