ASTANA -- The Organisation for Security and Co-operation in Europe (OSCE) last week helped organise conflict management training for Kazakh crisis negotiators.
The five-day training exercise took place July 16-20 in Astana.
The OSCE jointly organised the training with the Israeli Embassy in Astana, Israeli Ministry of Public Security and Kazakhstan's Law Enforcement Agencies Academy under the Prosecutor General's Office.
Israeli police specialists shared their experiences with their Kazakh colleagues, teaching them how to manage negotiations and crises such as hostage taking, an OSCE statement said.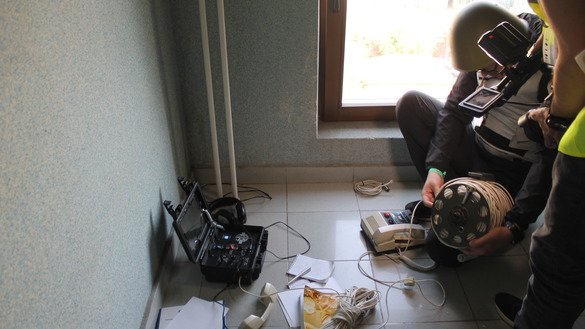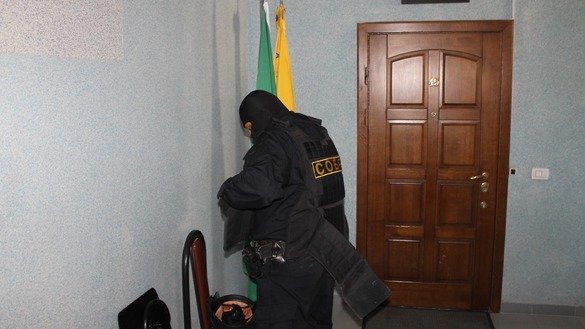 During the training, participants studied "active listening, operative reaction, structure of negotiation groups, time management, the tactical role of intelligence in negotiations, means of communication, third-party intermediaries and organising a co-ordinated response".
Israel's Ambassador to Kazakhstan Michael Brodsky highlighted his country's vast experience in fighting terrorism and in conducting negotiations in extraordinary circumstances.
"We are ready to share this experience with other countries," he said, according to the statement. "This training course with the participation of Israeli experts is being held in Kazakhstan for the first time, and it indicates a high level of relations between our two countries."
Rescuing hostages, learning negotiating techniques
As part of the training, Kazakh police rehearsed defusing a hostage situation.
The scenario involved a man taking hostages in an apartment building in Astana. The hypothetical hostage taker acted out of personal, not ideological, reasons.
Kazakh law enforcement personnel, from the stairwell outside the apartment where the man and his hostages were holed up, negotiated with him by phone for several hours.
Meanwhile, a rapid-response unit stood by, ready to storm the apartment if needed.
Trying to soften the hostage taker's heart, a Kazakh negotiator pleaded, "The deaths of others won't lead to anything; could you at least release the children?"
"I love my wife too, but there are many other women out there," the negotiator said, urging the distraught man to look past a sundered marriage or romance.
After prolonged negotiations, the hostage taker surrendered, enabling police to arrest him and to free his captives.
Increasing public safety with new skills
"This is a new subject for Kazakh law enforcement personnel," Maj. Vitali Kranker, leader of the Israeli police negotiators' unit that conducted the training, told Caravanserai.
"[The Kazakhs] want to understand how to conduct negotiations in crises, and we came to help them, to share our experience," he said.
Learning from working Israeli police negotiators is very important for Kazakh law enforecement, said Shakir Shayakhmetov, acting pro-rector of the Academy of Law Enforcement Agencies.
"[The Israeli specialists'] experience is unique and was very useful for us," he told Caravanserai. "We are in a terrorist risk zone, so we examined this theme [hostage taking] and other crises."
The OSCE continues to help Kazakh law enforcement agencies build up their ability to react to extraordinary public safety situations, said Diana Digol, deputy head of the OSCE Programme Office in Astana.
"A safe and efficient response to a crisis situation often requires a group of professional negotiators," she said, according to the OSCE statement. "Through co-operative training seminars such as this, government agencies will be better prepared to serve and protect the public in such situations."