ASTANA -- Kazakhstan has developed a state programme to fight extremism and terrorism across the country for the years 2018-2022, the prime minister's office announced February 10.
"The total appropriated expenditures for implementing the state programme will comprise 286.9 billion KZT [$866 million]," a statement published on the Ministry of Information and Communication's Open Government website said.
"The state programme sets four tasks: preventing extremism, reducing radicalism, stopping planned terrorist acts and successfully reacting to terrorist acts that have been committed," Ruslan Seksenbayev, a political scientist from Taraz, told Caravanserai.
Development of the programme took into account the positive experiences in fighting terrorism in Norway, Finland, Canada, the United States and the United Arab Emirates, according to the prime minister's office.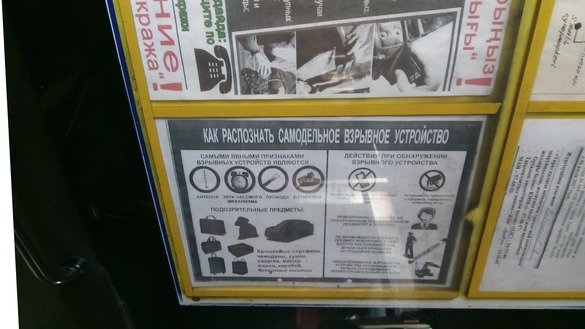 The programme is the logical continuation of the previous counter-terrorism state programme and should put up a barrier to the growing threat of terrorism and violent extremism, say observers.
Preventing extremism
"Citizens of Kazakhstan studying in dubious foreign theological schools continue to be sources of the spread of radical ideology," the programme documents say.
For that reason, youth will be encouraged to study theology in Kazakhstan.
In addition, the government plans to study and use modern technical tools to identify materials promoting terrorism and extremism online and to block them.
"We are talking about monitoring the media, social networks and websites for extremism and terrorism propaganda" using significant human resources and the latest computer software, Seksenbayev said.
Authorities will remove prohibited materials from the internet, based on court rulings and on orders from authorised government agencies, he said.
Reducing radicalisation
During the past four years, authorities halted 440 recruited Kazakhstani extremists from going abroad to areas where terrorist activities are prevalent, according to the state programme.
"In spite of the steps taken, the problem of participation by Kazakhstani citizens in terrorist activity abroad continues to be urgent," according to the programme statement.
Law enforcement will pay special attention to returning defeated militants from Syria and Iraq, according to Leila Baimanova, director of the Altyn Karlygash (Golden Butterfly) NGO in Shymkent.
"Everyone understands this threat," she told Caravanserai. "If militants return to Kazakhstan and stay out of sight of law enforcement agencies, they become a [ticking bomb]. Sooner or later, they will get on the path of terrorism."
The new state programme prescribes enforcement measures "depending on the degree of radicalisation of the specific person", she said, giving two different examples.
Those who start reading extremist materials for the first time will receive a warning about their criminal liability and hear where they can get a good spiritual education, Baimanova said.
But "if it's a recidivist who on multiple occasions has been seen to have sympathies toward extremism and terrorism, enforcement will be more serious", she said.
Recognising and stopping terrorist acts
To prevent planned terrorist acts, the state programme discusses the development and use of profiling techniques to find potential terrorists.
A profiling system served authorities for the first time in Kazakhstan last year during EXPO-2017.
At that time, Deputy Chairman of the Committee for Administrative Police Talgat Musakanov told Caravanserai that profiling is a method of predicting someone's actions based on his appearance, speech, gestures and behaviour.
The state programme also sets up a system of financial benefits for informants who tip off police about terrorist plots.
"I consider this measure to be effective. One cannot rely solely on people's civic responsibility," Yevgeny Kryuchkov, a political scientist from Uralsk, told Caravanserai.
Cash awards and protection of those who help police uncover a terrorist plot are one of the best ways to prevent terrorist acts, he said.
The number of police personnel assigned to work in fighting extremism and terrorism will also grow, although officials have not yet announced the specific number of police officers.
Simulating counter-terrorist responses
To achieve the fourth task in the state programme -- a properly developed response to a terrorist act -- theoretical and practical exercises will be conducted with students and instructors in schools of all levels.
"Such training is already being carried out in schools and universities," said Oleg Dorunov, chairman of Zhambyl-based NGO Soglasie (Accord), adding that "they will become mandatory and more regularly scheduled".
The state programme also envisages conducting counter-terrorism lessons at the provincial and nationwide levels, he said.
"A dummy command will be given, [such as] 'a terrorist act has been committed in such-and-such a city', and all the responsible state agencies from the police to rescue personnel will react," Dorunov said. "These exercises will be as close as possible to actual events and will be co-ordinated by counter-terrorism headquarters [of relevant jurisdcitions]."