ASTANA -- Kazakhstan's continuing efforts against radicalisation is on display with the latest trial of a Kazakh man accused of terrorism.
Yeldos Kunshugarov, a Kazakh citizen, was extradited from Istanbul to Atyrau on October 16, according to the National Security Committee (KNB) press office.
Bringing Kunshugarov to justice involved the KNB, Kazakhstan's General Prosecutor's Office and the Foreign Ministry, as well as Turkish authorities and Interpol, according to the KNB.
"Kunshugarov had been sought since 2011 on suspicion of preparation of acts of terrorism and terrorist activity," the KNB said. "He has been placed in custody. Investigative proceedings are in progress."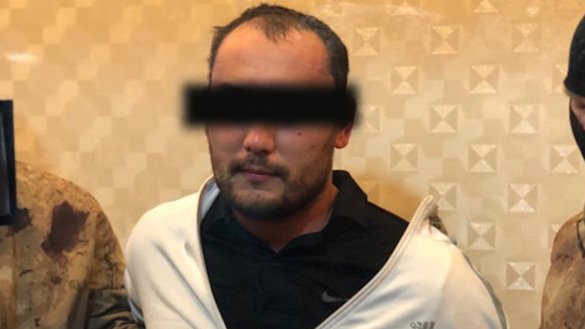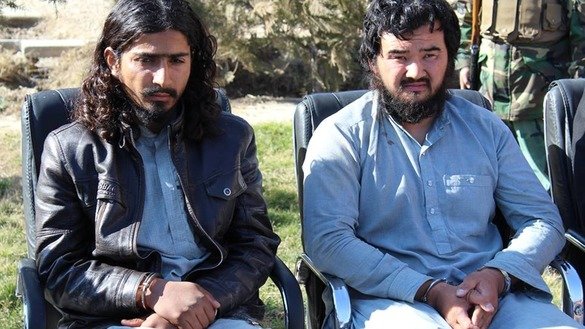 Kunshugarov is said to have travelled to the Afghanistan-Pakistan border region in 2008, where he helped create Soldiers of the Caliphate (Jund al-Khilafa), according to Kazakh officials.
The group has committed several terrorist attacks in various countries, including two bombings in Atyrau in October 2011, the first incidents of terrorism to be officially recognised as such in Kazakhstan.
In 2013, Kunshugarov illegally travelled to Syria and joined the ranks of Jabhat Fateh al-Sham (formerly known as al-Nusra Front), al-Qaeda's affiliate in Syria.
Since 2015, he had been hiding in Turkey, where police recently arrested him.
'Soldiers of the Caliphate'
Kunshugarov is not the only member of Jund al-Khilafa whom authorities have hunted down.
In February 2013, Pakistan detained and extradited Urynbasar Munatov, another active participant in Jund al-Khilafa, to Kazakhstan. Afghan authorities in 2017 also detained and extradited Damir Znaliyev, an alleged leader of the group. Both are serving 20-year prison sentences.
"The detention of three active participants in the terrorist group and their extradition to their homeland ... is an important sign that those who are prepared to take lives for false ideals cannot avoid punishment," Ruslan Seksenbayev, a political scientist from Taraz and director of the Beibit Aspan (Peaceful Sky) NGO, told Caravanserai.
To track down terrorists and deliver them to justice, further co-operation with law enforcement of other countries and with Interpol is important, Seksenbayev said.
"Terrorism is international in nature," he said. "Even local terrorist cells receive informational, ideological and financial 'replenishment' from foreign terrorist organisations, particularly those operating in Syria, Afghanistan and other restless parts of the world."
Extradition efforts continue
On October 2, Greece extradited Dastan Khaisin, a native of Karaganda who had been on an Interpol wanted list for participation in terrorist activity in Syria since 2015, according to the KNB.
Similarly in February 2017, Saudi Arabia extradited Abdukhalil Abdujabbarov, a a Kazakh national charged with "inciting religious hatred ... and propagating terrorism". He was sentenced to eight years in jail in August 2017.
"Since the beginning of independence, the countries of Central Asia have been improving their anti-terrorism laws," Amanjol Urazbayev, a legal scholar who heads the Astana-based NGO Counter-Terrorism Committee of Kazakhstan, told Caravanserai.
"We have made changes to the criminal code," he said. "In March, the government approved a draft state programme for 2018-2022 on fighting extremism and terrorism. This draft, unlike programmes in previous years, emphasised the prevention ... of violent extremism."
Preventing radicalisation
Work to prevent radicalisation is taking place in the country's schools, Urazbayev said.
Various institutions are involved, including the consultative Assembly of People of Kazakhstan, which issued recommendations on fighting radicalism, and all of Kazakhstan's provincial governments.
The Counter-Terrorism Committee of Kazakhstan "has set up a training and practical centre on issues in fighting global threats of the modern era", Urazbayev said.
Central Asian states have done considerable work to find and monitor members of destructive organisations, but no systematic data exist, he said. A pilot project in Astana aims to remedy that.
"We have developed a methodology for determining the level of radicalisation, and in Astana we are interviewing all the presumed members of destructive associations," Urazbayev said.
As the next step, his organisation will spread its experience nationwide and will create a common database of adherents of destructive organisations, he said.
The logical continuation of this work will be the creation of a plan for steering radicals away from their old ideas and for enabling their adaptation to society, he said.