NUR-SULTAN -- The US State Department has given high praise for Kazakhstan's contributions to the worldwide effort to repatriate citizens from territory formerly held by the so-called 'Islamic State' (IS) in Iraq and Syria.
US State Department Co-ordinator for Counterterrorism and Ambassador Nathan A. Sales, during talks with senior government officials on October 7-8 in Nur-Sultan, praised "Kazakhstan's groundbreaking work rehabilitating and reintegrating returnees, and the country's constructive efforts to share its experiences in the C5+1 format and in other multilateral fora".
"We not only observed this process very carefully but also provided all kinds of assistance. What we saw during this observation inspires enthusiasm. We see that not only the government of Kazakhstan made the best use of all its resources, but so did the private sector and religious authorities, who can stand against false dogma and 'Islamic State'," Sales said, referring to Operation Jusan (Bitter Wormwood) at a news conference October 8 at the US embassy in Nur-Sultan.
Jusan was Kazakhstan's effort throughout 2019 to repatriate radicalised Kazakhs stranded in Syria after IS collapsed. It brought back more than 500 of them via multiple flights.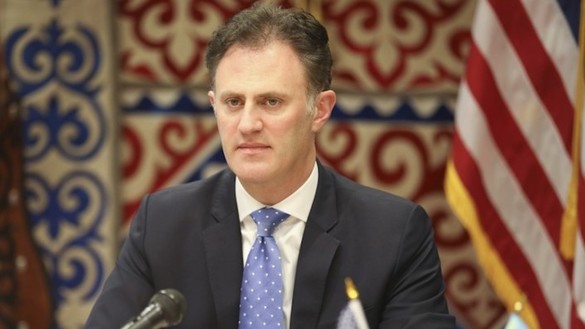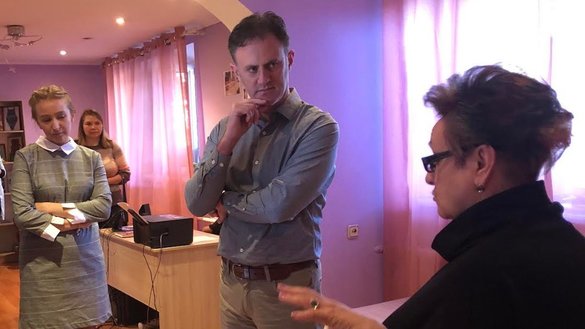 Kazakhstan intends to try some of them as terrorists and to rehabilitate the rest.
Sales noted the role of medics and psychologists in helping the repatriated Kazakhs recover from traumas they suffered in Syria.
"We see that this is a very holistic approach that the rest of the world can take as a foundation," said Sales.
During his visit, Sales travelled to a rehabilitation centre in Karaganda.
"I saw that religious authorities, child psychology specialists and representatives of the Ministry of Education and Science and of other government agencies were all working [there]," he said. "The whole world today should pay attention to what is happening in Kazakhstan, because the lessons learned here will be useful to the whole world."
In Kazakh President Kassym-Jomart Tokayev "we see a clearly expressed political will for closer co-operation with the United States, including in security," he added.
"We are very pleased that Operation Jusan has received positive feedback from the international community and from our strategic partner, the United States," Nur-Sultan-based political scientist Yernar Beisaliyev said. "Following Kazakhstan's lead, other Central Asian countries have conducted or plan to conduct similar repatriation operations."