ASHGABAT -- Turkmenistan's government, including its intelligence agencies, is worried about the fate of thousands of Turkmen citizens who went to Turkey for employment opportunities but have fallen on hard times due to the economic crisis caused by the coronavirus pandemic.
These Turkmens are becoming ripe targets for recruitment by terrorist groups. officials and observers say.
Many Turkmens in Turkey have lost their jobs and lack money, and have seen their passports and visas expire, said Rahman A. of Ashgabat, a retired Ministry of National Security (MNB) lieutenant colonel
"It's very hard now for them to resist temptation, especially when recruiters from the 'Islamic State' (IS) ... promise them a good life and lots of money," he said.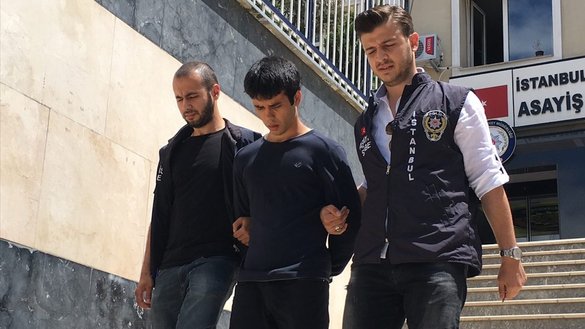 "Those who have ended up in a dire state can be easy prey."
"The leaders of the country and of the Ministry of National Security understand that Turkmenistan's citizens are exposed to danger affecting not only them but also their country, but the government has yet to enact concrete measures," said Rahman A.
Such measures could include a trip to Turkey by Turkmen law enforcement and intelligence personnel to perform preventive or reactive work among immigrants from Turkmenistan and to organise evacuation flights for stranded Turkmens, he said.
"There are no regular flights from Ashgabat to Ankara or Istanbul, and none are anticipated before spring, so we're limited to the powers of the staff at the Turkmen embassy, but that isn't enough," he said.
Recruiters targeting women
Reporting in the Turkish press confirms escalating recruitment from among migrant workers from Turkmenistan and other Central Asian countries.
For example, on November 3, the newspaper Duvar offered details on how extremists from Syria recruited four Turkmen women, spiriting them out of Ankara after falsely promising them well-paid work in the homes of wealthy Damascus residents.
The women, who ranged in age from 23 to 32, "were socially and economically affected by the epidemic, and after communicating with the recruiters for a few months, illegally entered Syria in the first week of July", the newspaper reported.
The newspaper managed to interview two of the women online.
One of those four women became disillusioned and returned to Turkey.
That woman, whom the newspaper referred to as A.K., said she had two daughters whom she left in Turkmenistan with her mother while she emigrated to Turkey to find work.
A.K. was looking after an elderly Turkish woman in exchange for lodging until the woman died at the beginning of the year. Then the pandemic lockdown began and A.K. found herself unemployed, homeless and broke.
A.K. offered a detailed account of how she spent a lot of time online and met a young man who, she said, at first expressed sympathy and understanding about her unfortunate situation.
"He found supportive words to say and spoke a lot about Islamic solidarity, about how essential it is to study the Arabic language and religious books, and then offered me a job just like the one I lost in Turkey," A.K. said.
Although she was already in Syria when her brother found out about her situation, he saved her from disaster, A.K. said. He convinced her not to give in to temptation or to believe in the man's false promises.
"He kept repeating that it was a trap for me and that these people were terrorists I should steer clear of," A.K. said. "He was very, very, very worried. That frightened me. I deleted all the messages and cut all ties to the guy."
A.K. said she warned her friends about the incident so they would be on their guard and learn from her experience.
Hundreds of similar cases
In hundreds, if not thousands, of cases, recruiters for terrorist or even just criminal groups have ensnared Turkmens, said Gulshat Esen gyzy, a Turkmen citizen who has been living and working in Istanbul for more than 20 years.
"I've been living here many years and know a lot about this. So when I talk to acquaintances and people from my town who have arrived here recently and don't know anything about the reality here, I always say: 'Be careful; think a hundred times before you connect with people you don't know'," Esen gyzy told Caravanserai via Facebook Messenger.
Esen gyzy is thankful that no one she knows personally has fallen for a recruiter's sales pitch.
"But I hear from other migrants working here, including Kyrgyz and Uzbeks, that they've been approached online and offered well-paid work in Syria," she said.
Militants turn recruited women into sex slaves and force men to join their fighting ranks, said Esen gyzy, citing what she has learned from talking to others.
Optimal conditions
For terrorist recruiters, the pandemic and quarantine create optimal conditions to enlist female migrant workers for non-combat tasks (besides forced sex) and to lure unemployed Central Asian men into their battered combat units, said Rahman A., the retired MNB lieutenant colonel.
"From my previous job I know that about two years ago, 17,000 Turkmen citizens were studying in Turkish universities and that in 2018 alone about 50,000 Turkmens went to Turkey to work," he said.
Rahman A. said he is less worried about students, who have been less affected by the coronavirus and quarantine measures. He is more concerned about Turkmens who have been working as caregivers and nannies in homes, servers in bars, labourers in outdoor markets and other commercial locations, and undocumented workers in small, shadow economy businesses.
"Many of them have lost their jobs because the Turks cast them onto the street because a bar or restaurant closed," he said. "They can't go home because the [Turkmen] border is closed and because there are no flights."
The government must address the fate of Turkmen migrant workers who are in a catastrophic situation in Turkey as quickly as possible, he said.
"Otherwise, they will be lured in by recruiters, and they will be furious with their own country's government," Rahman A. said.
'Abandoned to the whims of fate'
Labour migrants in Turkey, who send hundreds of thousands of dollars in remittances every year to relatives in Turkmenistan and in this way help their country's economy are "abandoned to the whims of fate", said Esen gyzy.
The situation is so dire that the majority of unemployed Turkmens in Istanbul are sleeping "under bridges and in the courtyards of local mosques", according to Radio Free Europe/Radio Liberty's Turkmen service.
"If someone is desperate and has no prospects, it's easy to persuade him [or her] to do reckless things," said Rahman A.
More than 6,000 Turkmen residents of Turkey are on lists to return to Turkmenistan, but so far only one plane has come for them, in September, according to the Netherlands-based news site Turkmen.news.