"Islamic State" (IS) militants claimed it fired multiple rockets at border guard positions in Tajikistan on Saturday (May 7), expanding the group's attacks following a similar incident against Uzbekistan weeks ago.
IS said in a post on Telegram it fired 7 missiles at a Tajik military base across the border from Khwaja Ghar, Takhar province.
Regional media outlets were divided on confirmation from Tajik authorities, with some reporting that border guards saw the militants firing, while others said there had been no such confirmation.
On April 18, IS launched a rocket attack on Uzbekistan from Afghan soil, the first such bombardment of a Central Asian nation by the group.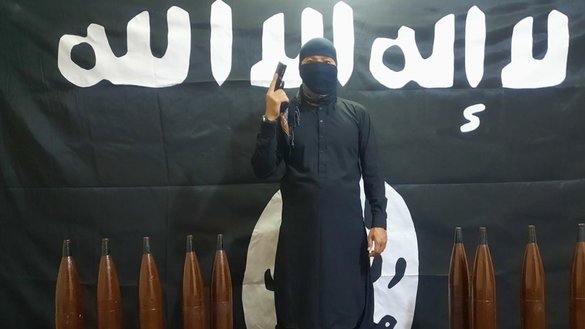 On April 17, IS called on all fighters around the world to carry out "big and painful" attacks targeting officials and soldiers.
Recent IS attacks
Recent attacks by IS's Khorasan branch (IS-K) amid the prevailing political and economic uncertainty in Afghanistan have raised concerns that the group is expanding its recruitment campaign in the country and poses a serious threat to the region.
IS has been responsible for a slew of recent attacks in Afghanistan.
The terror group on May 1 claimed responsibility for the bombing of a passenger bus in Kabul that killed one woman and injured three other passengers, according to police.
The bombing was the second in the capital in as many days after 10 people were killed when a bomb ripped through the Khalifa Sahib Mosque in western Kabul during Friday prayers.
The mosque blast came a day after two bombs on separate minibuses killed at least nine Afghans in Mazar-e-Sharif, targeting Shia passengers heading home for iftar.
A bomb at a Shia mosque in Mazar-e-Sharif a week earlier killed at least 12 worshippers and wounded scores more.