KYIV -- Russian troops' torture and killing of civilians and shelling of non-military infrastructure in Ukraine are Kremlin-approved tactics carried out after similar exploits in Syria, not isolated violations of the rules of war, analysts said.
Russian generals are responsible for executing such orders, they said.
"These generals are fighting not so much with the [Ukrainian] army as with the civilian population," said Sergei Danilov of Kyiv, deputy director of the Russian Academy of Sciences Centre for Middle East Studies.
Last Tuesday (January 3), the Security Service of Ukraine (SSU) served suspicion notices in absentia against two Russian military commanders for shelling civilian infrastructure: Col. Gen. Sergey Kobylash and Adm. Igor Osipov.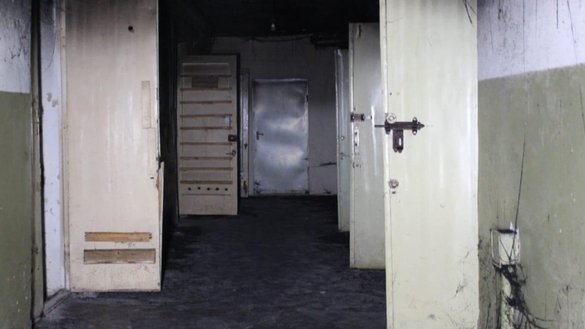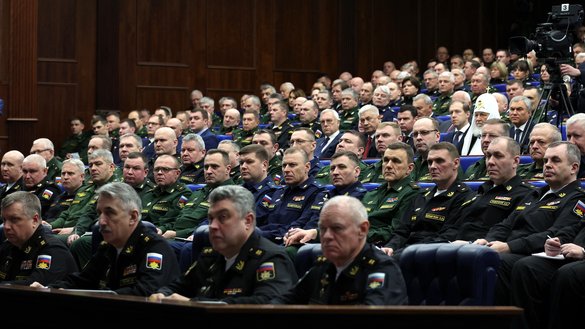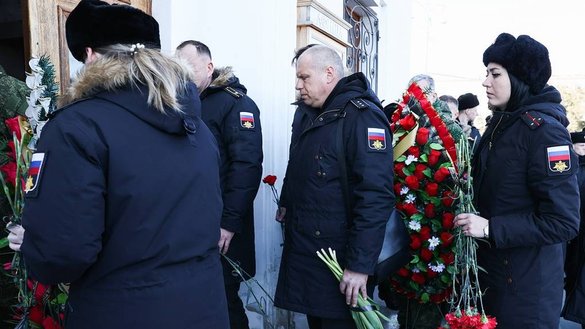 Kobylash commands the Long-Range Aviation branch of the Russian Air and Space Forces, and Osipov is former commander of Russia's Black Sea Fleet.
"In the course of the investigation, the SSU established that since the start of the full-scale invasion, Sergey Kobylash had been following the instructions of Russia's top military and political leadership to destroy Ukrainian cities," it said.
"It is on his orders that Russian invaders carry out massive missile attacks on apartment buildings, hospitals and critical infrastructure in different regions of Ukraine," the SSU said.
Between February 24 and August 10, 2022, Osipov "ordered systematic missile strikes from the Black Sea on densely populated areas in Ukraine", it said.
"The maximum punishment for such crimes is life imprisonment," it added.
'Strategic and organised brutality'
The SSU previously completed the pre-trial investigation in absentia of another Russian army commander, Col. Gen. Aleksander Chaiko, who led the units that tried to capture Kyiv at the beginning of the Russian invasion.
Under his leadership, Russian soldiers committed hundreds of war crimes against civilians, including murder and torture, in Kyiv province, according to witnesses, human rights organisations and Ukrainian authorities.
Chaiko's case was referred to court for trial in absentia.
The large-scale crimes against civilians in Kyiv province were not the work of rogue soldiers, an Associated Press investigation published in late October said.
Rather, they were "strategic and organised brutality, perpetrated in areas that were under tight Russian control where military officers -- including Chaiko himself -- were present", it said.
Before taking part in Russia's invasion of Ukraine, Chaiko led units in Syria, initially serving as chief of staff and first deputy commander of Russian forces in that country, and later assuming the role of commander.
Other Russian military leaders who served in Syria also are accused of violating the rules and customs of war.
Among them are Aleksander Dvornikov -- known by the nickname "Butcher of Aleppo" and former commander of the Russian forces in Ukraine -- and Sergei Surovikin, now the Russian commander in Ukraine.
"They distinguished themselves in Syria by wiping out civilians," said Oleksandr Halaka, who led the Main Intelligence Directorate of the Ukrainian Defence Ministry between 2003 and 2008.
"They also distinguished themselves in Ukraine by wiping out civilians, including in Bucha and other cities," he said. "What they did in Syria, they continued to do in Ukraine."
"All this is hitting Russia's international credibility very hard," Halaka said.
"What can we talk about if the country's main 'generals' are not genuine soldiers who demonstrate their skills on the battlefield but criminals who know how to fight only with civilians?" he said.
"Bucha, Aleppo and other cities are proof of this."
No value for human life
Methods of warfare considered barbaric around the world are perceived in Russia as successful tactics, analysts said.
"The Kremlin believes that commanders from Syria have combat experience and achieved their goals, which means, according to [Russian President Vladimir] Putin, they were successful," said Danilov.
"Accordingly, you get this 'Syrian contingent of Russian soldiers'."
"What's more, they have fairly close contacts with the Wagnerites being used in Syria, which is also a plus for Moscow," he said, referring to Wagner Group mercenaries, led by close Putin ally Yevgeny Prigozhin.
"In Syria, after these commanders showed up, civilians also lay dead in the streets," he said.
"Such crimes were even more widespread there than in our country."
"There are still no exact numbers [for Ukrainian civilian deaths], but I'm sure it is hundreds of thousands. We must consider that the Russian command concentrated strikes on residential areas in order to inflict maximum damage on ordinary people," Danilov said.
Such cruel tactics by Russian commanders are a consequence of the country's military norms and traditions, according to historian and analyst Serhiy Hromenko of Ukraine's Institute of the Future.
Historically, Russian commanders have never had to provide an account of civilian or military casualties, he said.
"There has been cruelty even towards their own," Hromenko said. "Since the days of the USSR, no one has reckoned with the losses."
"In a totalitarian society, no one in the army will be held responsible anyway," he added. "Men are lost. No one cares. We need to achieve our goals. Storm the heights, lay down a million lives! But the heights will be ours."
"In these conditions, the value of human life becomes zero," he said.