ISSYK-KUL, Kyrgyzstan -- Police in Issyk-Kul Province, where Kyrgyzstan's largest lake is situated, are stepping up surveillance and taking action against criminals for the start of the summer vacation season.
The lake is the country's biggest tourist draw.
Reportedly more than 3,000 officers from the Interior Ministry (MVD) and from the Bishkek police have been deployed to the province for the height of tourist season.
Police are busy
Police have been busy protecting tourists, who largely come from other Central Asian states and Russia, from predators.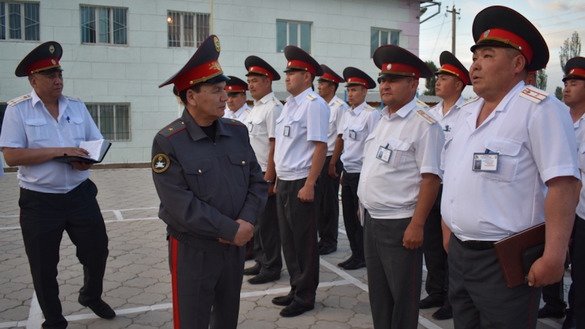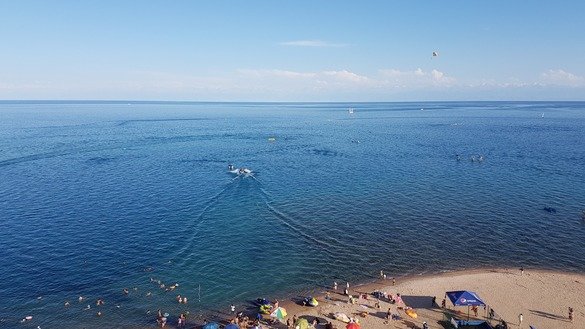 After a Russian woman visiting the Bosteri village market July 14 had her wallet stolen, police nabbed a suspected Kyrgyz pickpocketing ring of one man and three women, according to a July 17 MVD statement.
Three of the four suspects had criminal records.
Authorities weeks earlier arrested someone who confessed to coming to Issyk-Kul to steal from tourists, according to the MVD.
Meanwhile, authorities in Chui Province on July 5 began operating mobile checkpoints along the road to Issyk-Kul, Kabar.kg reported, citing the provincial police.
The mobile checkpoints are meant to provide security during the 2018 tourist season, said the provincial police, adding that their mission is to assist tourists, not to issue fines for traffic violations.
The Chui Province police encouraged tourists and local residents to go to the checkpoints if they need assistance. Officers will take down reports and complaints, including allegations of illegal acts committed by law enforcement personnel.
Achieving peace of mind
The increased security will make Kyrgyzstan more attractive to foreign tourists, said Bek Ibraliyev, a political columnist from Bishkek.
"This year, an increase of up to 5% of vacationers from abroad is expected in Issyk-Kul," he told Caravanserai. "And in the fall, Kyrgyzstan will welcome a large number of foreign guests to the mountains by the lake for the World Nomad Games."
The games are set for September in Cholpon-Ata.
It is important for Kyrgyzstan to not only attract tourists to Issyk-Kul's natural beauty but also to the region's history and culture, which will come to life in the upcoming games, he said.
"Consequently, law enforcement is implementing all possible security measures, taking into account terrorist threats that are emerging worldwide," he said. "Such large-scale events need especially tight security."
Security is one of the most important issues for tourists from Kazakhstan, who often make annual trips to Issyk-Kul.
Asan Salkhanov, a 28-year-old resident of Almaty, said he loves to vacation every summer at the "Zolotye Peski" (Golden Sands) guesthouse in Bosteri village, which attracts many youths.
"I like visiting discos and strolling until late, but walking on the street at night can be dangerous because of the risk of running into robbers," he told Caravanserai.
"If there are increased police patrols, we, the vacationers, can be more at ease," he said.