TASHKENT -- Uzbekistan has announced a new policy set to be implemented in 2019 to help rehabilitate women who have committed crimes and to provide jobs in government institutions for other women.
Looking back at the criminal situation in Uzbekistan over the course of 2018, lawmakers admitted that the country is facing a serious problem with crime among women.
At least 6,015 women were prosecuted for crimes in the first 11 months of 2018, the Interior Ministry (MVD) said at a session of parliament December 14.
The ministry warned about an increased number of homicides and other felonies committed by women.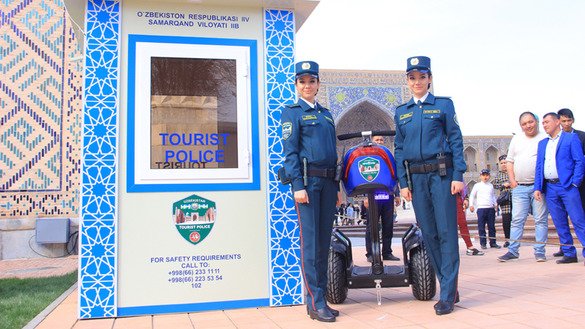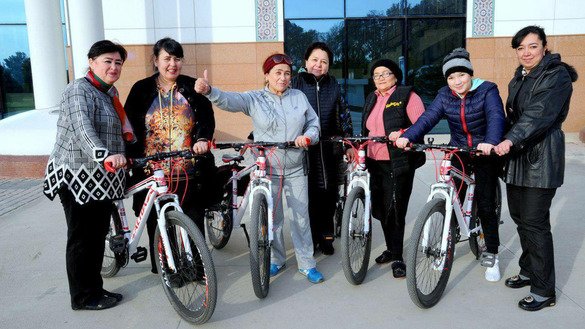 At the same time, the total number of crimes committed by women in Uzbekistan in 2018 decreased by 34.9% compared to 2017.
This result shows that prevention work is showing some results, according to Tanzila Narbayeva, chairperson of the Women's Committee of Uzbekistan.
That drastic year-on-year decline contrasts with the ones recorded in 2017 (11%) and in 2016 (5%) , she said at the Women's Committee conference December 22.
The new strategy of 2019 involves programmes that help women who have committed crimes find work and reintegrate into society, she said.
As part of these efforts, last year the government removed more than 3,000 Uzbek women from its "blacklist" of suspected members of extremist religious organisations, Gazeta.uz reported December 22.
Over the past two years, the government has removed more than 20,000 individuals from its blacklist, the Foreign Ministry said earlier in December.
Women involved in extremism
In at least one case, an Uzbek woman was convicted abroad of membership in "Islamic State" (IS).
Last May 3, the Central Criminal Court of Iraq sentenced the woman to life imprisonment. Her name and her reasons for joining IS were not disclosed publicly.
The woman likely went to Syria or Iraq illegally, so Uzbek authorities have no information on her identity, sources within Uzbek law enforcement told Caravanserai.
"Uzbek society is patriarchal, and in most families, the woman is a follower," said Timur Saidkhojayev, a sociologist from Tashkent.
"Therefore, if a man begins to profess radical beliefs in religion, then, as a rule, the wife copies his actions," he told Caravanserai. "A woman may realise that this is a crime, but it is not acceptable to go against the husband. Cases when a woman joins extremists on her own are very rare."
Overcoming stigma, preventing recidivism
"Those who have already served their sentences commit very many crimes again," Aleksandra Kafanova, a social worker from Tashkent, told Caravanserai of recidivism.
"The Soviet penitentiary system, which has been fully preserved in Uzbekistan, psychologically breaks down an inmate," she said. "Society stigmatises those who have been released, and it is incredibly difficult for them to find a job or even rent an apartment. They are labeled as 'ex-convicts' forever."
To prevent recidivism, the Women's Committee is planning in 2019 to include 3,961 women released from prison in a programme of job-seeking assistance and adaptation to society, said Narbayeva, the committee chair.
"We also need to organise cultural events for women in prisons and to train them in different job specialties," she said.
Involving women in government, law enforcement
The new policy also will promote the participation of educated, professional women in government institutions, including law enforcement agencies.
Although the two genders have near-parity in overall employment, with men and women holding 54.3% and 45.7% of jobs, respectively, according to the State Statistics Committee, women's presence in influential government positions is reportedly much smaller.
Uzbek Prime Minister Abdulla Aripov in December expressed outrage at the insufficient clout of women in government.
To overcome this "discrimination", Aripov said, it is necessary to nominate more female candidates for training in the country's Academy of Public Administration, as well as in the Interior Ministry (MVD) Police Academy.
"We must reconsider the admission quota for women to the MVD Police Academy," he said at the Women's Committee December 22 session, implying that the 5% quota for women is too low.