TASHKENT -- After 12 years, Uzbekistan has been removed from the US State Department's list of countries faulted for "systematic, ongoing and egregious violations of religious freedom".
"For the first time since 2006, Uzbekistan is not a Country of Particular Concern [CPC]," US Ambassador at Large for International Religious Freedom Samuel Brownback said in a teleconference with journalists December 11.
Uzbekistan is now on a US government Special Watch List of countries that have "engaged in or tolerated 'severe violations of religious freedom'", US Secretary of State Mike Pompeo announced the same day.
Moving to the Special Watch List represents an improvement in Uzbekistan's respect for religious freedom. Ten CPCs designated by Pompeo on November 28 are the countries that Washington considers the worst abusers of religious liberty.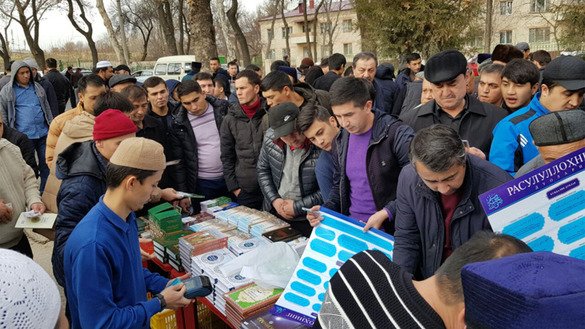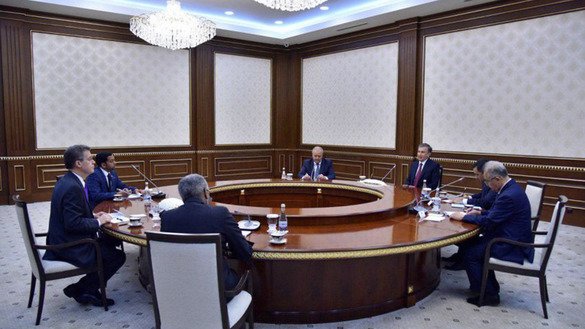 "Safeguarding religious freedom is vital to ensuring peace, stability and prosperity," Pompeo said.
"I recognise that several designated countries are working to improve their respect for religious freedom; I welcome such initiatives and look forward to continuing the dialogue," he said, praising the progress of Uzbekistan and other countries.
"Under the leadership of President Shavkat Mirziyoyev, Uzbekistan is the only one of these CPCs moving toward compliance with its international obligations," US Senator Roger Wicker said during a Commission on Security and Co-operation in Europe (US Helsinki Commission) hearing held December 11 in Washington to discuss the Pompeo announcement.
"They've made substantial changes, and they're doing it because they want to grow their nation," Brownback said in his teleconference, referring to Uzbekistan.
"They want to see less terrorism, and they see this as a key route to really improving the livelihood of people throughout their nation, which we agree with, and we're working with them," he said.
In the past 20 years, only one other country -- Vietnam in 2007 -- has left the CPC list.
A 'historic stage' of reforms
Uzbekistan, which has been carrying out sweeping reforms since Mirziyoyev took office in 2016, expressed satisfaction with Pompeo's decision.
"This decision was entirely expected as Uzbekistan is going through a historic stage of fundamental reforms and transformations that touch all aspects of life," the Uzbek Foreign Ministry said in a statement December 12.
Brownback visited Uzbekistan September 18, becoming the first holder of his post to visit the country in more than a decade.
Uzbekistan bases its religious policy on creating equal conditions for all faiths, said Mirziyoyev during his talks with Brownback that day, according to Mirziyoyev's press office.
Uzbek citizens say they can feel the change.
"Everything related to religion was completely taboo in Uzbekistan before," Fazliddin Imomov, 32, of Tashkent, told Caravanserai.
"You couldn't talk about religion or religious clothing in the mass media, and discussions on social networks were not encouraged," he said.
One of the major Uzbek reforms has been the large-scale reduction of a blacklist of suspected extremists, which is a part of efforts to rehabilitate and reintegrate them into society.
In the past two years, the government has taken more than 20,000 individuals off this list, said the Foreign Ministry in December.
Easing control of religious organisations
Uzbekistan also began simplifying the procedure for registering religious associations this year.
"The process for registering new religious associations used to be as complicated as possible, and their activities were strictly regulated," Tashkent-based political scientist Valerii Khan told Caravanserai.
On May 31, the government simplified the process for registering such organisations, slashing the registration fee fivefold and reducing the number of required documents.
In addition, religious organisations have to submit reports on their activities only once per year now, down from four times per year to the country's Committee on Religious Affairs.