ALMATY -- Beijing's increasing influence in Central Asia -- not only in economic spheres but also in ensuring security -- is causing friction with Moscow, the previous so-called guarantor of regional security.
Previous assumptions about the interests of Russia and China in the region -- a kind of gentleman's agreement that Moscow protects while Beijing invests -- are being overturned.
"China and Russia are competitors in Central Asia," said Yuri Poyta, head of the Asia-Pacific Section of the Centre for Army, Conversion and Disarmament Studies in Kyiv, Ukraine.
China has no desire to see its investment projects -- a vital tool of "soft power" -- depend on Russian willingness to protect them, he told Caravanserai.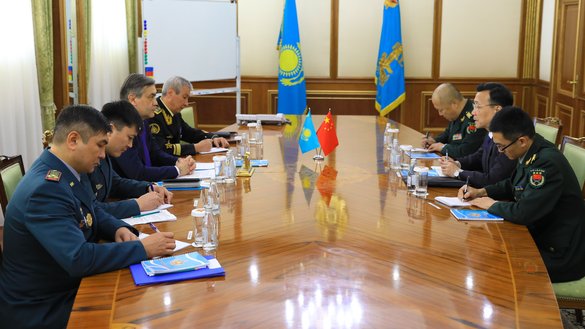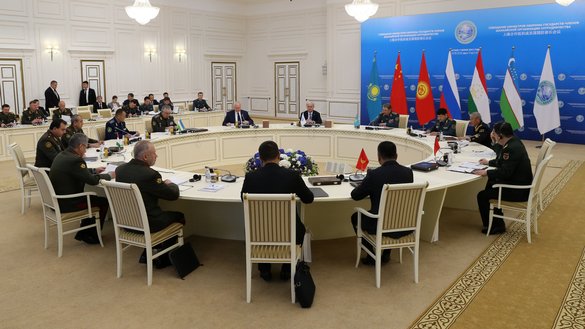 "Moscow understands that with the exception of the [military] force it can bring to bear, it has very little to offer the region economically. It has no desire to watch Beijing gather strength and draw the Central Asian republics into its embrace," Poyta said.
"That's why China and Russia are playing their own games independent of each other," he said.
Beijing bypasses Moscow
Moscow is displeased to see Central Asian co-operation with China in security matters, Poyta said.
Chinese military aid to the region takes a variety of forms, he said, citing air defence systems, drones and light armoured vehicles for Turkmenistan as one example. Kazakhstan and Uzbekistan also receive combat drones from China as well as technical assistance to their armed forces.
China is pursuing its own policy in Central Asia with no regard for Russia's preferred vision, said Sultan Akimbekov, director of the Almaty-based Institute of Asian Studies.
"Beijing does not take into account Russian interests," he said October 26 during a conference in Astana on "New Challenges and Approaches to Regional and Global Security in Central Asia", according to Kursiv.kz.
"For example, this autumn, military manoeuvres are planned as part of contacts among China, Pakistan, Tajikistan and Afghanistan," he said. "Tajikistan is a member of the Collective Security Treaty Organisation ... [a Kremlin-led military alliance of several former Soviet republics] and is supposedly an ally of Russia."
"But Russia is not participating in this event at all."
Changing balance of power
"The growing role of China has changed the balance of power in Central Asia," Akimbekov said.
Nodar Kharshiladze of Tbilisi, a political scientist and founder of the Georgian Centre for Strategic Analysis, provided a similar analysis and echoed Akimbekov's assessment of China's military exercises with its neighbours.
"The two powers are competing for political dominance in Central Asia," he told Caravanserai. "At the same time, China is intensifying military co-operation with the region to combat shared threats of religious radicalism."
China is concerned about the possible activation of terrorist groups from the Middle East, said Ruslan Nazarov, a scholar on international relations from Astana.
Beijing is paying special attention to military co-operation with Tajikistan, which borders both China and Afghanistan and has the longest border that any country shares with Afghanistan, he told Caravanserai.
Russia cannot provide a 100% guarantee of security for the region, he said, adding that Central Asian countries cannot count on Moscow in a crisis.
China building military partnerships
China has been steadily building up its military partnerships with Central Asian countries.
In early September, Deputy Chairman of the Central Military Commission of China Gen. Xu Qiliang visited Kazakhstan, Tajikistan and Kyrgyzstan and conferred with their defence ministers.
The parties discussed military and military-technical co-operation and exchanged views on regional security, according to the Kazakh Defence Ministry.
During Xu's trip to Bishkek, Kyrgyzstan, officials from both countries signed a memorandum on military co-operation, an agreement on a Chinese grant to Kyrgyzstan, and a treaty on the delivery of Chinese weaponry and military equipment, according to the press office of the General Staff of the Armed Forces of Kyrgyzstan.
A few days later in Astana, on September 11, Kazakh First Deputy Minister of Defence Murat Maykeyev received Gen. Zhao Zongqi, commanding officer of the Chinese Western Theatre Command.
They discussed the upcoming training of Kazakh troops at military academies in China and the organisation of joint exercises, according to the Kazakh Defence Ministry's press service.