ROME -- Growing political and military co-operation between Russia and China poses "new dangers" for NATO and threatens multilateralism, the head of the military alliance said in an interview published Tuesday (June 8).
"The rules-based order, the basis of multilateralism, is under threat," NATO Secretary General Jens Stoltenberg told Italy's La Repubblica newspaper.
"Russia and China have been co-operating more and more recently, both at a political and a military level. This is a new dimension and a serious challenge for NATO," he said. "New dangers are arising."
"Moscow and Beijing are increasingly co-ordinating their respective positions in decisions taken in multilateral organisations like the UN [United Nations]," he said.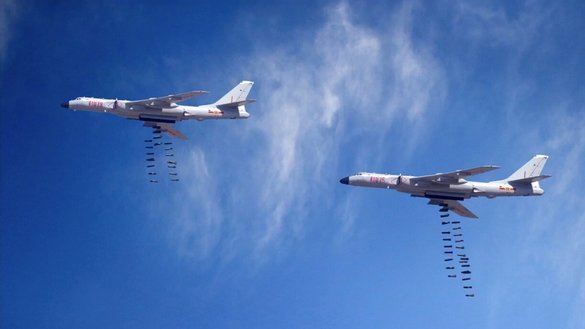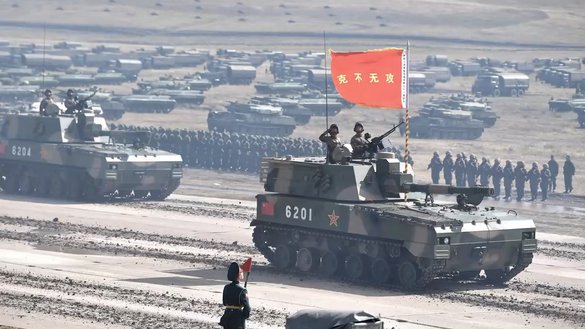 "In addition, both countries conduct joint military exercises, test long-range flights with fighter planes, and [conduct] maritime operations together but also carry out an intense exchange of experiences on weapons systems and internet control."
NATO, which is holding a leaders' summit on June 14, "must adapt to an increasingly competitive global security environment", he said.
"We do not consider China as an enemy," Stoltenberg said, but China "does not share our values -- it does not believe in democracy, in freedom of speech or freedom of the media".
With Russia, he said, NATO takes a dual approach -- "deterrence and dialogue".
NATO troops are "ready, in case of emergency, to protect and defend every ally from any kind of threat," he said.
Building stronger alliances
NATO allies have long voiced concerns over the growing military and political aspirations posed by Beijing and the Kremlin.
In a report last September, the US military said the Chinese military was pressing to double its nuclear arsenal within a decade with the ability to launch warheads aboard ballistic missiles by land, sea and air.
The Chinese regime currently has warheads numbering "in the low 200s" in its nuclear stockpile, the report said.
At the same time, the report said, Beijing wants its military to be able to operate anywhere on the globe.
One step towards that goal is the establishment of a more robust overseas logistics network. Potential locations for military logistical facilities under consideration include Myanmar, Thailand, Singapore, Indonesia, Pakistan, Sri Lanka, the United Arab Emirates, Kenya, the Seychelles, Tanzania, Angola and Tajikistan.
China already has one military installation in Djibouti and another in Tajikistan.
The US military in October announced an initiative to strengthen alliances with partner countries and find new ways to co-ordinate their militaries against the global influence of China and Russia.
The initiative is called the Guidance for Development for Alliances and Partnerships.
Chinese provocation in the South China Sea and the Kremlin's war with Ukraine "demonstrate their brazen attempts to chip away at the autonomy of others and undermine the resilience and cohesion of countries and institutions", then-US Defence Secretary Mark Esper said during a speech at the Atlantic Council, a think-tank in Washington.
But Beijing and Moscow lack a key tool for gaining influence, said Esper: partnerships.
"China and Russia probably have fewer than ten allies combined," he said, adding that their lawless behaviour would scare away potential partners.
Rivalry disguised as friendship
The concern over the Russia-China alliance is particularly acute in Central Asia, as the region is undergoing a geopolitical transition in which the Russian and Chinese regimes are vying for influence.
While ostensibly an ally, China has been chipping away at Russia's security influence in Central Asia.
Although it already operates one semi-clandestine base in Tajikistan, the Chinese regime is considering building more military facilities there, according to the Pentagon report last September.
Such moves belie the long-standing stereotype of China as an economic power rather than a military one.
Previous assumptions, based on that earlier thinking, about the interests of Russia and China in the region -- a kind of gentleman's agreement that Moscow protects while Beijing invests -- are being overturned, analysts say.
China has no desire to see its investment projects -- a vital tool of "soft power" -- depend on Russian willingness to protect them, said Yuri Poyta, head of the Asia-Pacific Section of the Centre for Army, Conversion and Disarmament Studies in Kyiv, Ukraine.
This has made Moscow and Beijing "competitors" in Central Asia, he said.
"Moscow understands that, with the exception of the [military] force it can bring to bear, it has very little to offer the region economically," Poyta said in 2019. "It has no desire to watch Beijing gather strength and draw the Central Asian republics into its embrace."
"That's why China and Russia are playing their own games independent of each other," he said.
The Kremlin, meanwhile, is eager to assert its military might, analysts say.
China and Russia have conducted a number of military exercises together in recent years, including Russia's Vostok-2018 exercises in September 2018 at the Tsugol military training ground in Siberia.
The exercises -- Russia's largest to date -- raised serious concerns among Central Asian states, despite Russian President Vladimir Putin's claims that they were "peaceful".
"Such military exercises are a bad sign," Valerii Khan, an Uzbek political scientist based in Tashkent, said at that time.
"Of course there is no military necessity for them," he said. "It is a political act that Russia uses to demonstrate its power."
"Putin understands only the language of force in achieving his strategic goals," said Arman Shorayev, a former member of Kazakhstan's National Council for Public Trust.