SIBERIA, Russia -- Russian President Vladimir Putin said Russia is a peaceful and non-aggressive country while attending the country's largest ever military drills on Thursday (September 12).
The Vostok-2018 exercises at the Tsugol military training ground involve almost 300,000 troops and all types of military equipment, as well as the participation of the Chinese and Mongolian armies.
Some 25,000 soldiers and 7,000 vehicles, as well as 250 helicopters and planes, took part in fighting off a simulated aerial and ground attack from an "undefined" enemy.
"Russia is a peaceful country. We do not have, and we cannot have, any plans for aggression," Putin said after a huge military parade that followed the manoeuvres, according to AFP.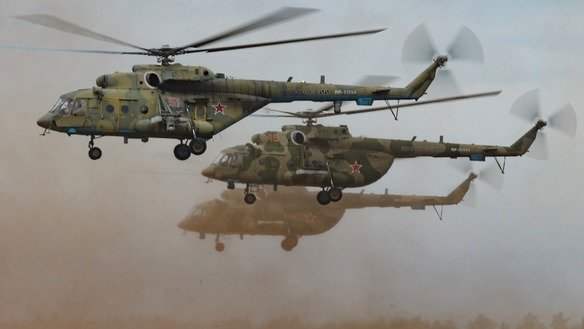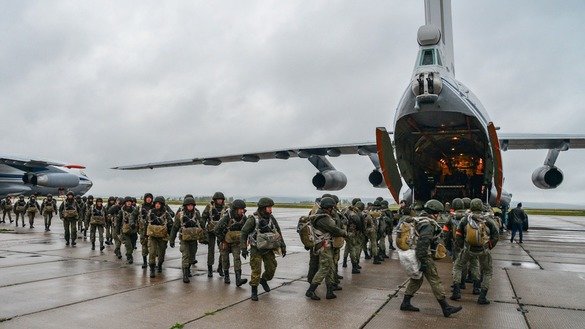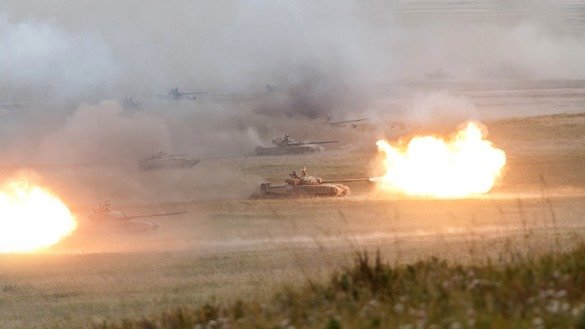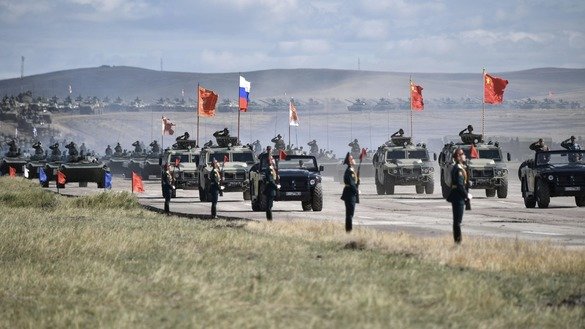 Ukraine, Georgia beg to differ
Russia's claim of non-aggression contrasts with its actions around the world.
Georgian President Giorgi Margvelashvili August 7 condemned Russia's continuing "occupation" of Georgian territory, marking the 10th anniversary of Moscow's invasion.
Russian troops invaded Georgia in 2008, turning South Ossetia and Abkhazia into "independent" countries that only a few nations recognise diplomatically. Those regions contain about one-fifth of Georgia's pre-war territory.
Georgia has since complained that Russian forces are slowly pushing the border even more into Georgian territory.
Meanwhile, in 2014, Russia invaded Ukraine and annexed Crimea, where thousands of Russian troops remain stationed.
Moscow has continued to meddle in Ukraine with its hybrid warfare tactics, including the attempted assassinations of anti-Kremlin journalists and the deployment of a "shadow army".
The Kremlin also maintains its aggression in Syria, where it backs Syrian President Bashar al-Assad's regime, which has been accused of using outlawed chemical weapons against civilians.
In April, in one of the most egregious cases, the Russian-backed Syrian regime was accused of using chemical weapons on civilians in Douma, close to Damascus, killing at least 40 Syrians and hospitalising more than 500.
Russia has rejected peace in Syria's civil war -- which has already killed more than 360,000 people -- as it backs an impending Syrian government assault against rebels in Idlib Province that some groups say will be a "bloodbath".
Seeing through the lies
For all of Putin's attempts at deception, residents and analysts in neighbouring Central Asian countries see the recent exercises for what they are -- threats to security.
"Such military exercises are a bad sign," Valerii Khan, an Uzbek political scientist based in Tashkent, told Caravanserai earlier this week.
"Of course there is no military necessity for them," he said.
"It's unlikely that in the future we can expect a conflict on the scale of World War II in which 300,000 soldiers could participate. It is a political act that Russia uses to demonstrate its power."
"We all see Russia using its military power in Ukraine, and that type of demonstration ... does not give former Soviet republics, including the ones in Central Asia, any confidence about a peaceful neighbourhood," he said.
NATO has condemned the drills as a rehearsal for "large-scale conflict".