DUSHANBE -- Tajik authorities have placed a number of repatriated children in special schools to undergo an indefinite "readjustment" period out of fear may have been brainwashed in Bangladeshi madrassas, Radio Free Europe/Radio Liberty (RFE/RL) reported.
Since 2010, about 3,400 Tajiks have returned from foreign madrassas. That year President Emomali Rahmon urged parents to bring back their children to prevent the creation of "terrorists".
The returnees need the special classes to help them adjust to the secular Tajik school system, says the Education Ministry. "These children haven't been to a public school and aren't accustomed to life in [Tajik] society," ministry spokesman Ehson Khushvakht told RFE/RL.
The readjustment could take "three months, six months or even a year", Khushvakht said.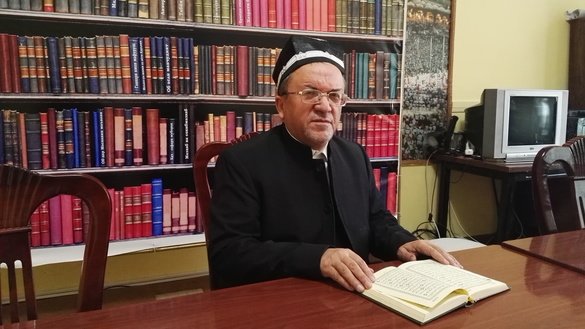 Authorities have not disclosed exactly how many Tajik children were studying in Bangladesh and how they returned home.
About 10 children came back from Bangladesh during the past eight months, said one law enforcement official who requested anonymity.
Tajik authorities reportedly learned about the children after one of them was detained by the United Arab Emirates (UAE) in February and was deported because he was travelling with expired documents.
Alarmed authorities
The discovery alarmed Tajik officials, who have banned parents from sending minors abroad for religious study -- unless they have obtained written permission from the government.
After the return of the 3,400 or so Tajiks since 2010, several hundred Tajiks, including some children, are still studying in madrassas abroad, estimate officials.
A decade ago, Rahmon predicted that the majority of Tajiks studying in madrassas abroad "will turn into extremists and terrorists in 5 or 10 years".
Authorities remain vigilant for years afterward, returnees told RFE/RL.
"They [the police] summon me every five or six months," said Dilshod, 33, of Gissar District, who returned from an Egyptian madrassa almost a decade ago.
Police want to know about his daily life, contacts, and friends and relatives' whereabouts, he said.
Three other returnees from Egypt, Pakistan and Saudi Arabia shared similar accounts of regular questioning by police.
Observers share concern
Knowledgeable observers expressed their concern about Tajik children studying in Bangladesh, even though that country has not attracted the notoriety of Saudi Arabia, Egypt or Pakistan as a harbour of extremist madrassas.
The authorities are right to be concerned, said Faizullo Barotov, director of the Centre for Islamic Studies under the President of Tajikistan.
"Bangladesh is not a country where you can learn the canons of Islam," said Barotov.
Extremist parents who want to avoid arousing the suspicions of Tajik authorities "are beginning to seek new destinations for their children", he said.
"We have no idea who these students returning from Bangladesh are, or where they studied -- in state-run schools or privately. Or what they studied," said Hoji Hussein Musozoda, chairman of the Sughd Province Council of Ulema. "They have to undergo rehabilitation."
Tajikistan, a country of 9 million, has one official madrassa and an Islamic University. Both are situated in Dushanbe.
Hundreds of its citizens joined "Islamic State" (IS) in recent years, including Gulmurod Khalimov, the commander of its OMON riot police. He is the highest-ranking Central Asian defector to IS.
The United States is still offering a $3 million (29.1 million TJS) reward for information leading to his capture.
IS took responsibility for two deadly assaults and two prison riots in Tajikistan since 2018. However, its claims cannot be verified independently.
[Negmatullo Mirsaidov from Khujand contributed to this article.]