TASHKENT -- The arrest of dozens of suspected militants in recent months with ties to extremist groups in Syria has dealt a serious blow to recruitment efforts in Uzbekistan, local media and security analysts say.
"Dark days have come in the 'business' of recruiters who enlist Uzbek-speaking youth into international terrorist organisations based in Syria," Uzbekistan News reported July 2.
Katibat al-Tawhid wal Jihad (KTJ) is one of the main terrorist groups under pressure in Uzbekistan. It relies heavily on recruiting citizens from Uzbekistan and Kyrgyzstan.
It also is known by the Uzbek name Tawhid wa Jihad Katibasi.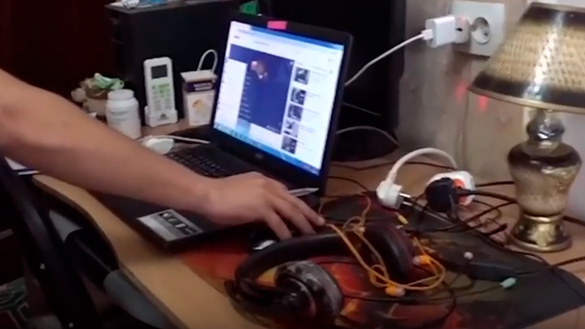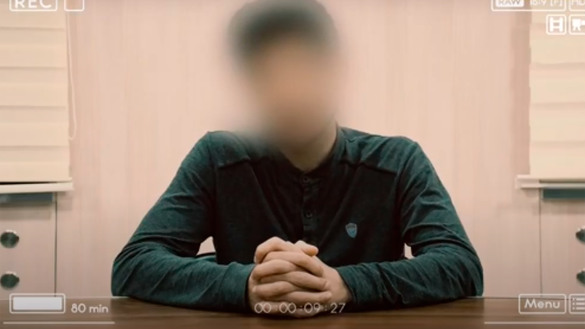 In June, Uzbek State Security Service (SGB) officers arrested at least 15 local citizens accused of participating in an extremist cell in Boysun District, Surkhandarya (Surxondaryo) Province, Uzbekistan News reported.
The detainees allegedly were engaged in recruiting and sending young recruits to Idlib Province, Syria. They all face up to 20 years in prison.
The leader of the group, Bekzot Karimov, became acquainted with extremist groups as a migrant worker in Russia.
He sent money to Syria and communicated online with his followers, using videos of former KTJ leader Abu Saloh to recruit his fellow Uzbeks, Uzbekistan News reported.
In early July, a St. Petersburg court sentenced Karimov to six years in prison, according to Russian media.
In a similar case in Jizzakh Province, SGB officers arrested 23 young men accused of belonging to a virtual extremist cell, AKIpress reported July 9.
The leader of the group fell under the influence of terrorists in Turkey, according to the report, and he found supporters via the Odnoklassniki and Telegram social networks.
On June 23, SGB and Interior Ministry (MVD) personnel arrested 25 suspected members of KTJ in Tashkent city and Tashkent Province, local media reported.
They had come under the influence of Uzbek citizen A. Abdukakhkharov, who is among KTJ's ranks in Syria, where the cell's followers planned to join him.
Three of the detainees had previously been convicted of terrorism and extremism. Abdukakhkharov is still on the run.
On June 30, the MVD and SGB detained 11 more suspected members of KTJ in Tashkent.
All of the detainees had fallen under the influence of KTJ militants and had planned to travel to Syria to join the insurgency.
"We listened to the sermons of Abu Saloh, Abdulloh Zufar and Sodik Samarkandii and passed them to each other via Telegram. The intention to commit 'jihad' emerged as a result," said one of the detainees on the TV channel Uzbekistan 24.
"I started listening to Zufar's and Samarkandii's sermons," another detainee said on the same channel. "A circle of like-minded people formed among us. During [the coronavirus] quarantine, we gathered at different places for Friday prayers and urged each other to commit 'jihad'."
Former KTJ leader 'arrested' in Syria
KTJ is suspected of being a splinter of the better-known Jama'at al-Tawhid wal-Jihad group, which the late Jordanian terrorist Abu Musab al-Zarqawi founded. It is responsible for many terrorist attacks worldwide.
The Uzbek Supreme Court in 2016 banned it nationwide, and Uzbekistan's Committee on Religious Affairs (KDR) last December added the group's propaganda materials to the list of materials prohibited inside the country.
KTJ achieved notoriety after the suicide bombing of the St. Petersburg, Russia, subway in April 2017.
A Russian court last December convicted 11 immigrants from Uzbekistan, Tajikistan and Kyrgyzstan of helping organise the bombing, which killed 15 people.
The defendants all belonged to the group, at the time led by Abu Saloh, an ethnic Uzbek from Kyrgyzstan who was fighting in Syria, according to Russian authorities.
Abu Saloh, whose real name is Sirojiddin Mukhtarov, resigned from the group's leadership in April 2019 in order to engage in fundraising and recruiting for the organisation, according to a KTJ post on Telegram.
But last month, Hayat Tahrir al-Sham (HTS), a powerful Islamist militant group in Idlib Province, Syria, began a military campaign against rival groups, local news media and rights groups reported.
Abu Saloh was among the militants caught up in the crackdown and ended up in the hands of members of HTS, according to the Telegram channels of Uzbek militants in Syria.
"The reason for the arrest of KTJ founder Abu Saloh and his two supporters is simple and mundane -- the emir is accused of stealing a significant amount of money from a baitumol (common pool of criminal money)," said Uzbek journalist Viktor Mikhailov.
In February, 21 suspected supporters of Abu Saloh's KTJ group were detained in Uzbekistan. The cell had recruited young Uzbeks to travel to Syria and carry out terrorist activities.
Recruitment networks cracking at the seams
KTJ's last cells in Uzbekistan may have been eliminated with the June arrests, analysts say.
"I think we are witnessing the final days of [KTJ's] recruitment networks in Uzbekistan," said Uzbek political scientist Umid Asatullayev.
"The effective blow from law enforcement likely put an end to the last supporters of Abu Saloh and his company," he said. "It is absolutely certain that there is no stable base on which he can build his recruitment in Uzbekistan. New cells will face the same fate."
"Obviously, all these conflicts are only part of the agony of Syrian extremists, including groups focused on Central Asia," he said.
"They are no longer fighting for their ideas but with each other -- for the last remaining resources," he said. "After all, no one is waiting for them. And the utopian idea of relocating the 'caliphate' to Afghanistan failed."