BISHKEK -- Central Asian governments must be prepared for potential terror threats and reactivated sleeper cells emanating from northern Afghanistan, security analysts in the region said.
Kyrgyz Foreign Minister Ruslan Kazakbayev last month acknowledged the potential presence of sleeper cells in Central Asia.
"I admit that al-Qaeda, 'Islamic State' (IS) and other international terrorist groups that want to promote their ideology may have ... sleeper cells in Central Asian states," Kazakbayev said in an August 23 interview with RIA Novosti.
To ensure security, Kyrgyzstan is "taking the same measures as other Central Asian states, in collaboration with them, both bilaterally and within regional organisations", he added.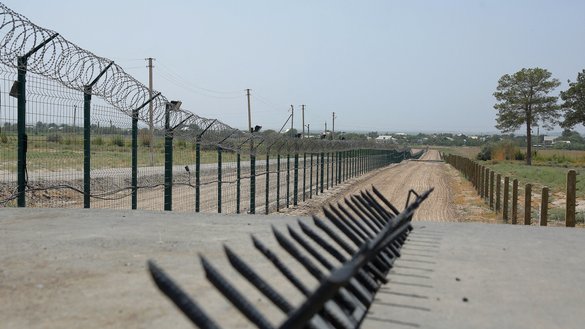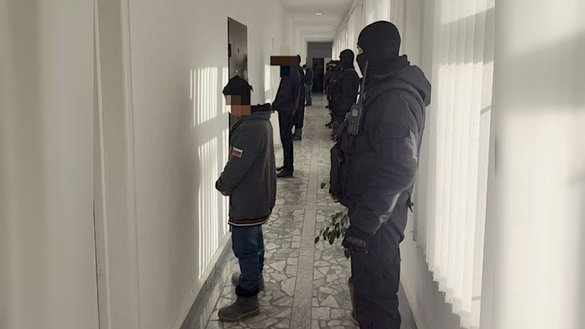 Sleeper cells in Central Asia could become active because of the situation in Afghanistan, according to Ikkaljan Mirsaitov of Bishkek, an analyst focusing on religious security issues.
"In 2010, when the Arab Spring was just beginning, we all thought it wouldn't affect us, that this concerned only the Middle East," Mirsaitov said. "Then in 2013-2014, it turned out that we got the peak outflow of sympathisers who wanted to fight in Syria and Iraq."
The threat is real and Central Asian states need to take countermeasures and "develop clear plans", he said.
"The first thing is to talk about ideological countermeasures," he said, suggesting the revival of such programmes so Kyrgyzstan can "confront these challenges and threats".
"We mustn't forget that prohibited extremist and terrorist movements exist, such as al-Qaeda, the Islamic Movement of Uzbekistan (IMU), the East Turkestan Islamic Movement (ETIM) and Jamaat Ansarullah," said Kyrgyz counter-terrorism specialist Yuliya Denisenko.
Following the Taliban's takeover, she told Caravanserai, these outlawed groups "will most likely concentrate in northern Afghanistan, right on the border with Central Asia".
"The biggest danger is the radicalisation that is spreading in waves throughout the region," she said.
Some sources are raising concerns about a number of Central Asian and Russian citizens in Syrian camps and Iraqi prisons who have changed their minds about returning to their home countries, said Denisenko.
Instead of opting for repatriation, they have decided "to wait for an opportunity to move to Afghanistan to be among like-minded people", she said.
Central Asian security
Several possible scenarios regarding the situation in Afghanistan exist, according to Rustam Azizi, a Tajik analyst of extremism and terrorism.
Residents of Central Asia, mainly Tajik and Uzbek citizens, in the past have travelled to Afghanistan to join extremist groups comprised of ethnic Tajiks and Uzbeks in the country's north.
"In previous years, our countries' border guards often stopped them, but there were cases when they crossed the border through various channels," he said.
Because of the Taliban's control of Afghanistan, he said, "everything will depend on how much the Taliban can or will work with various small extremist groups based in northern Afghanistan", such as the IMU and Jamaat Ansarullah.
If the Taliban bring such groups into the fold and authorise them to carry out their activities in northern Afghanistan, these groups "may become more active on our border", engaging in provocative activities or recruitment efforts, he said.
In another scenario, Azizi said, these groups would not swear allegiance to the Taliban and the Taliban would "push them northward, closer to the Tajik border -- this also is not the most optimistic scenario".
In any case, Uzbekistan and Tajikistan have certain sleeper cells in communication with Afghanistan, he said, noting that if any of them are activated, the Central Asian security agencies will face a serious challenge.
The ideal scenario in terms of Central Asian security would be if local forces resist the Taliban in northern Afghanistan, because such forces would become a buffer, Azizi said.
"There is every reason to assume that such a scenario also is possible; that the Taliban will likely soon experience internal rifts."
"Then perhaps resistance in the north could increase. It already extends beyond the Panjshir Valley, and a kind of 'Northern Alliance 2' will form," he said, referring to the Afghan anti-Taliban force that surrendered during the first Taliban era, 1996-2001.