TASHKENT -- Afghanistan and Uzbekistan are strengthening economic co-operation to improve their business environment, fight unemployment, prevent radicalisation and ensure border security, specialists and officials say.
"Developing economic co-operation is the focus of our country's policy in Afghanistan," Otabek Khayitkulov, a scholar at the Uzbekistani Institute of Oriental Studies in Tashkent, told Caravanserai.
At the second meeting of the countries' joint commission on trade, transport and energy, held in Tashkent on December 26, Humayun Kayumi, senior adviser to Afghan President Ashraf Ghani, praised Uzbekistan for building Afghan infrastructure. The countries have great potential for diverse forms of economic co-operation, he said.
Today, Afghans have a stake in 70 businesses in Uzbekistan, including a 100% stake in 20 of them. The businesses mostly operate in the service and trading sectors, as well as manufacturing construction materials.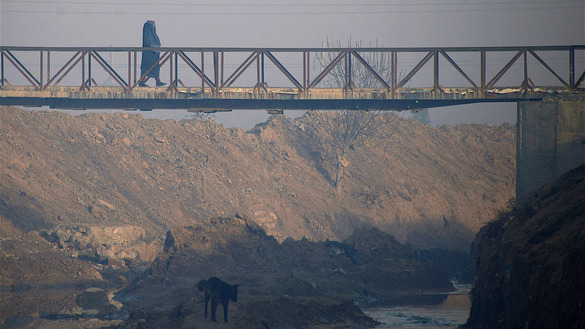 Uzbekistan is prepared to invest in Afghan projects, especially in the energy, agriculture and mining sectors, and also in renovating the Salang Tunnel, Shakir Kargar, Ghani's special envoy to Commonwealth of Independent States countries, told Ariana TV on December 12.
"These projects could create thousands of jobs for Afghanistan," Kargar said on TV, according to Afghanistan.ru.
"Uzbekistani officials, especially Foreign Minister Abdulaziz Kamilov and President Shavkat Mirziyoyev, always emphasised in 2016 ... that Uzbekistan backs a peaceful solution to the Afghan question," Khayitkulov said.
Battle against radicalisation
Uzbekistan's plans to support infrastructure projects in Afghanistan will create jobs, especially in the north part of the country, and this could have a beneficial secondary effect.
According to the Afghan Survey 2016, published by the Asia Foundation in December, 71.2% of polled Afghans considered unemployment the biggest problem for young Afghans.
"The idea of radicalisation and extremism has been flourishing [in Afghanistan] for the last four decades," Muhammad Idrees, an Afghan graduate of the Junior Public Officers' Programme at the Organisation for Security and Co-operation in Europe (OSCE) Academy in Bishkek, wrote in a monograph published last September, Radicalisation and Violent Extremism in Central Asia and Afghanistan. "Different factors ... along with poverty, weak institutions, unemployment, corruption and illiteracy are involved in its development."
However, eradicating unemployment will "develop confidence among the youth and they will play their role in the development of their country", Idrees wrote.
Border security
Co-operation between the two countries also extends to border security, especially after Uzbekistan warned the international community of a growing extremist presence in northern Afghanistan.
Afghan forces regularly conduct operations that kill or dislodge militants from any sanctuaries they might have formed in the north, but the threat remains.
"It's important for Uzbekistan's security to maintain stability and peace in northern Afghan provinces, first and foremost in Balkh Province, which borders Uzbekistan," Tashkent-based political analyst Valerii Khan told Caravanserai.
"Mazar-i-Sharif is a crucial city for developing trade between the two countries, and it serves as the terminal junction for a railroad built to connect Afghanistan and Uzbekistan," Khan said, referring to the 75km-long Hairatan-to-Mazar-i-Sharif railway, which Uzbekistan built and which began operating in 2011.
"It's the largest project Uzbekistan has completed in [Afghanistan]," Khan said.