TASHKENT -- Uzbekistan's efforts against terrorism are serving as a model for Central Asia and beyond, say analysts.
The Uzbek model of fighting radicalisation, which is based on countering extremist propaganda among youth by improving their legal and religious education, has proven successful, according to Vladimir Norov, director of the Institute for Strategic and Regional Studies (ISRS), an Uzbek state think-tank.
"Uzbek experience in combating threats of extremism and terrorism is attracting the attention of many foreign specialists," Norov, who served as foreign minister 2006-2010, told the Uzbek parliamentary newspaper, Narodnoe Slovo (People's Word), November 1.
"According to expert estimates, this political course of Uzbekistan lays the foundation for an important new direction ... for the Muslim world -- the idea of enlightened Islam," he said.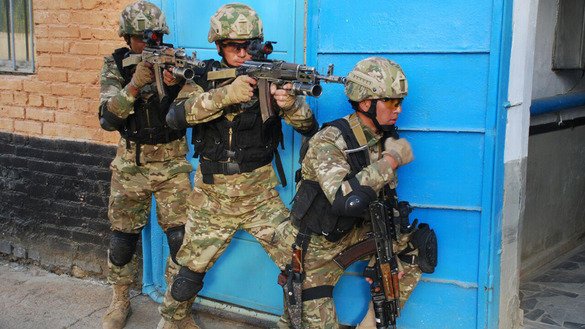 A battle for hearts and minds
The Uzbek model emphasises "the 'fight for the minds' of people, primarily of young people, by improving respect for the law and spiritual and religious education," Norov said.
"In addition, we work systematically on social rehabilitation, bringing back to normal life those who have come under the influence of extremist ideas and have realised their mistakes," he said.
For example, beginning on November 1, a special commission in Uzbekistan began investigating citizens who went to Syria, Iraq and Afghanistan.
Those who did not commit serious crimes and did not take up arms may be free of prosecution if they co-operate with the commission and show sincere remorse.
Meanwhile, in 2017, Uzbekistan provided jobs for 10,000 children of parents who came under the influence of extremists, according to Norov.
Youth radicalisation is one of the most dangerous and critical issues for many countries, he noted.
About 300,000 youths the age of 18 are involved with extremist organisations around the world, according to ISRS data based on research by international analysts.
Sharing experience
Uzbek specialists should publish a book on anti-terrorism strategies to share the country's experience with colleagues abroad, said Valerii Khan, a Tashkent political scientist.
"[Other countries] can learn much from Uzbekistan, since the highest level of security has been preserved here," Khan told Caravanserai.
"I think that political recommendations should be published as a book or a brochure so we can share the experience. So far, no proper book has been written on the Uzbek model of the fight against terrorism, although it can be very useful," he said.