TASHKENT -- Uzbek authorities have suppressed the illegal activities of several banned terrorist organisations in the first five months of this year, the Uzbek Interior Ministry (MVD) said earlier this month.
Authorities broke up the activities of four groups linked to the "Islamic State" (IS) and Katibat al-Tawhid wal Jihad (KTJ), according to the MVD.
They also disrupted the activities of more than 10 online extremist groups and arrested about 250 accused "lone wolf" online recruiters.
The suspects "propagandised the ideology of extremist and terrorist organisations, called for subversive acts in their host country, enlisted and recruited new [members] into militant camps, and financed terrorism", the ministry said.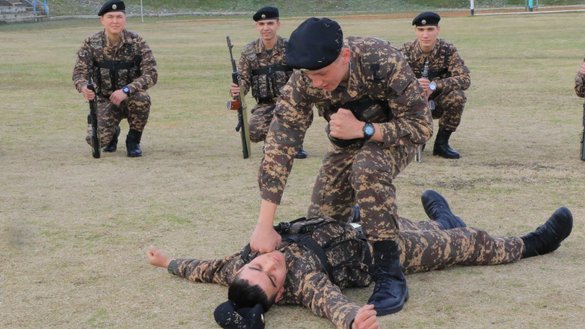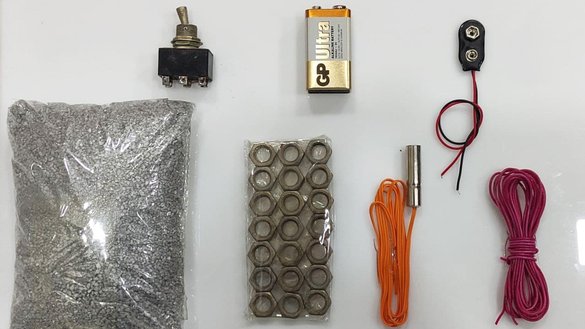 In one incident, authorities suppressed the activities of two KTJ cells based in Tashkent that included 10 members no older than 27, the ministry added.
Abu Ahmad Uzbekii, KTJ's representative in Syria, co-ordinated their activities, it said.
Authorities seized parts of an improvised explosive device from the extremists, who had planned to carry out terrorist attacks in public places and near government buildings in the Uzbek capital.
Terrorist activity is continuing in Afghanistan, Syria and Iraq, and Uzbek citizens are participating in hostilities, the MVD said.
Uzbek authorities, in co-operation with their colleagues in other countries, have so far this year brought home 59 militants who were detained abroad.
Those repatriated to Uzbekistan had been recruited by terrorist groups, financed subversive activities and recruited others to go to militant camps in Syria.
Some of the recruits sent to Syria had been planning to commit subversive acts in various countries, including Uzbekistan, according to the ministry.
Succumbing to propaganda
The arrests of at least 250 suspects so far this year is concerning given that Uzbek authorities made 400 extremism-related arrests during all of last year, according to Viktor Mikhailov, director of the Centre for the Study of Regional Threats in Tashkent.
"The number is growing because of recruiters' intensive work on the internet," he said. "Of course, this greatly affects the young. Many succumb to this propaganda."
According to Mikhailov, 99% of internet users who find radical preachers online merely listen to them. They may or may not agree. But extremist materials inspire some internet users to join an online group.
The recent arrests indicate above all that law enforcement agencies have begun to take this issue more seriously, said Kobil Khidirov, a blogger from Tashkent.
"I wouldn't say that the membership of such groups has increased, but measures are being taken to suppress their activities," he said.
An integrated approach is needed, Khidirov advised.
"We need to invest in human capital and create conditions for youth to compete in the CIS [Commonwealth of Independent States] labour market and to train in various professions," he said. "We need to eradicate poverty and create decent jobs in the country."
"Without monopolising youth policy, the state needs to take measures to allow the new generation to spend its leisure time meaningfully. We should also consider expanding the quality and scope of religious education," he said.
Changing radical views
As far as punishment goes, those radicalised should be re-educated, according to Farkhod Mirzabayev, a political scientist from Tashkent.
Many competent and influential clerics in Uzbekistan could be involved in various activities for youth, he said.
"We need all of society to combat the spread of radical ideas," Mirzabayev said.
As long as there are destructive and radical elements in Syria, Iraq and Afghanistan, the struggle for "pure Islam" will appeal to those Uzbek youth who are prone to fanaticism, said Maxim Matnazarov of Nukus, a historian and veteran of the Soviet war in Afghanistan.
"Counter-propaganda is poorly organised in Uzbekistan itself. Official imams are losing the battle for young minds to their colleagues who hold radical views," he said.
"For now, preventing terrorism and extremism through force has worked, but everything has its limits," Matnazarov said.
"In this regard, much work remains to be done not only by intelligence agencies but also by Uzbek society as a whole."