ALMATY -- Central Asian states' counter-terrorism policies have made great progress in recent years, but the region remains vulnerable to infiltration by terrorists and extremist ideas, international and local analysts said during a conference in Nur-Sultan November 15-17.
Politicians, scholars and international specialists at the conference -- organised by the Institute of World Economics and Politics and the Nursultan Nazarbayev Foundation, both based in Nur-Sultan -- discussed challenges related to the global economy, geopolitics and international relations.
Central Asia now merits recognition as a serious geopolitical player, said Franco Frattini, formerly a foreign minister of Italy, vice president of the European Commission, and European commissioner for justice, freedom and security.
Despite positive developments, Kazakhstan remains vulnerable to infiltration by terrorists, as do Uzbekistan and Tajikistan since their borders with Afghanistan still have dangerous hot spots, he said during his November 16 address.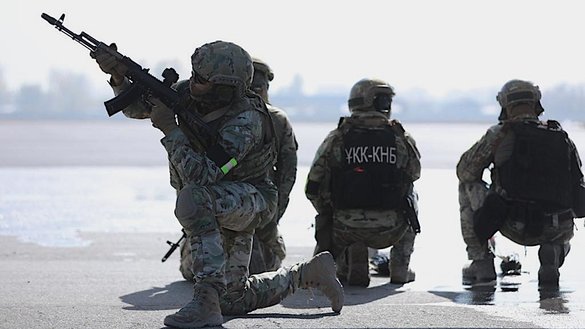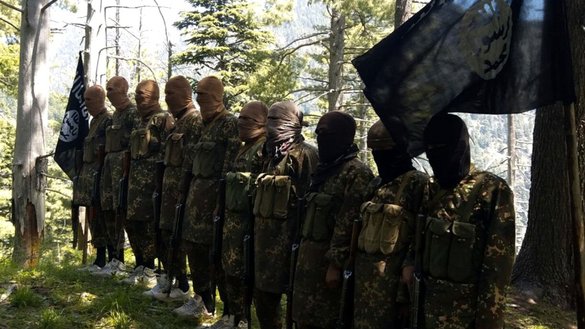 "What I've seen with my own eyes convinces me that Kazakhstan has made progress, along with other states of the region," he said, according to Zakon.kz.
"But Central Asia remains unprotected against infiltration by terrorists," Frattini said. "Unprotected because, despite its efforts, there is still no coherent and complete defence system."
A comprehensive approach
Protecting Central Asia from extremism requires a hands-on, comprehensive effort, analysts say.
When it comes to Central Asian countries' vulnerability to terrorist groups, it is necessary to understand that this is a complex process, said Denis Toichiev, a security analyst from Bishkek and employee of the United Nations Office on Drugs and Crime (UNODC) Programme Office in Kyrgyzstan.
Several reasons make it very difficult to eliminate infiltration by extremism and terrorism, he said.
"The first is when foreign-national militants cross the border," he said. "This threat is a little easier to fight than the second reason is -- when the ideas of extremism and terrorism infiltrate a country from the outside."
"It is possible to detain a group of people, but it is very difficult to rid people of a radical mentality. And in this context, all countries are vulnerable," he said.
The situation is complicated in Central Asia by the lack of a visa regime among the region's countries, said Toichiev. Additionally, the region sees a large flow of migrants, cargo and ideas.
This situation complicates monitoring and carries risks for countries' national security, he said.
Moreover, difficulties arise in the exchange of information among Central Asian countries' law enforcement agencies, which prevent efforts to effectively counter terrorism, drug trafficking and human trafficking, Toichiev added.
"Terrorism poses a global threat, so the whole world must confront it," he said.
Neutralising threats
For its part, Kazakhstan takes the terrorist threat quite seriously, said political correspondent Gaziz Abishev from Nur-Sultan.
In recent years Kazakhstan has demonstrated that it often works not only to eliminate existing terrorist threats but also to forestall them, he said.
"The security and intelligence agencies of Kazakhstan are in good shape in terms of countering ... extremism and terrorism, and if necessary, they can be mobilised quickly," Abishev said.
Work is taking place in several areas simultaneously through both covert agents and technical means, he said.
"From a geographic point of view, for Europe, Kazakhstan is close to Afghanistan -- a great source of instability -- and therefore it may come under the pressure of potential infiltration by terrorist groups," he said.
"But I am 100% convinced that the Kazakh authorities... every day are making efforts to neutralise possible threats."
Another concern is terrorist recruitment in Central Asian countries themselves, rather than infiltration by outside actors, said Amanjol Urazbayev, a Nur-Sultan native and chairman of the NGO Counter-Terrorism Committee of Kazakhstan.
"Now terrorists are recruiting radicalised local residents online, and in the provinces they recruit others [face to face] into their ranks and form terrorist groups out of them," he said.
No country is immune to infiltration by extremist views, he emphasised.
Kazakhstan has created a powerful system for protecting internet users, and each month the Ministry of Information and Social Development identifies hundreds of websites containing prohibited extremist content, Urazbayev said.
In the first eight months of this year, Kazakhstan destroyed more than 80,000 pieces of printed material -- including flyers, photographs and books -- that contained terrorist or extremist propaganda, and blocked more than 300 publications online, said Yerzhan Nukezhanov, chairman of the government's Committee on Religious Affairs (KDR), at a briefing on September 7.
The volume of such materials is growing from year to year, he said.
From January to July, Kazakh authorities recorded 139 offences related to extremism and terrorism nationwide, according to the Finprom website, citing the country's Committee on Legal Statistics.
This represents a 19.8% increase from the same period in 2020. The year 2021 was the first year since 2017 that saw an increase in such violations.