ALMATY -- The Kazakh government has set in motion plans to establish a special working group to repatriate Kazakh citizens who have left for Syria and Iraq.
Working with relatives, the working group will find such citizens in war zones and bring them and their families home, the Ministry of Social Development said November 23.
Minister of Social Development Darkhan Kaletayev and representatives of other government agencies have already met with several parents whose children left for the Syria and Iraq over the past few years.
Rehabilitation through relatives
Family members who remain in Kazakhstan can report when their relatives abroad make contact and in turn help bring them home, said Asylbek Izbairov, director of the Institute of Geopolitical Studies in Astana.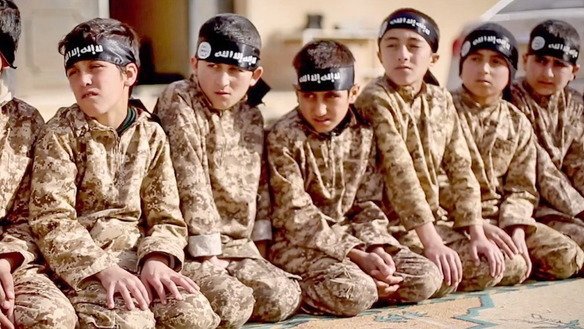 "They can facilitate the rehabilitation of their loved ones who have become infected with violent ideology and their return to traditional Islam, as well as their return home," he told Caravanserai.
Another goal of the initiative is to protect the relatives who remained in Kazakhstan from adopting radical ideas taken on by their loved ones who have left for Iraq and Syria, he said.
Influence can go in both directions, he noted.
However, just because someone has travelled to Syria or Iraq does not mean that he or she has committed a terrorist crime, said Izabairov.
Such a person becomes a criminal when he or she kills someone or participates in combat, he said.
In addition, radicalised citizens often are travelling to war zones with wives and children, who "generally have nothing to do with terrorists", Izbairov said.
"If the ministry arranges the work accordingly, and if there is an opportunity to bring these people home and to conduct additional theological and religious work with them, it is absolutely necessary to move in this direction," he said.
An important process
This type of working group has been needed since 2014, when the first Kazakhs left for Syria, said Anna Gusarova, director of the Almaty-based Central Asia Institute for Strategic Studies.
Kazakhstan has signed a number of documents on extradition and cannot abandon its citizens, even those who have committed terrorist crimes, she told Caravanserai.
The exact number of Kazakhs in Syria and Iraq is not known because of conflicting data, she said.
"And how many wives and children of radicals are over there?" she said. "The question is especially important regarding children, who grow up in an atmosphere of war and violence."
The children who have been radicalised and who have taken up arms need special attention, Gusarova said.
"What do we do with them? It is very important to work with this group," she said.
Many countries are dealing with the problem of radicalised citizens, according to Gusarova.
"In Central Asia, for example, Uzbekistan is promoting an initiative to return all those who have not participated in hostilities and extremist propaganda and to forgive them," she said.
At the beginning of November, the Organisation for Security and Co-operation in Europe (OSCE) held a conference in Tashkent on countering extremism and terrorism.
"One of the issues discussed there was the return home of those with destructive ideas: how to get them back on track for a peaceful life, whether society is ready to accept them, and whether they will be labelled," she said.
"After all, the challenge is not to physically return them to Kazakhstan but to have them start a normal life," Gusarova said.