ASTANA -- Kazakh director Sergey Dvortsevoy's "Ayka" is among the nine films shortlisted for the 2019 "Oscar" for best foreign-language motion picture, according to the US Academy of Motion Picture Arts and Sciences.
The short list was announced December 17 in a statement from the academy.
"Nine films will advance to the next round of voting in the Foreign Language Film category for the 91st Academy Awards. Eighty-seven films had originally been considered," said the Academy in a statement.
"Academy members eligible to participate ... must see all nine films before casting their ballots," added the statement.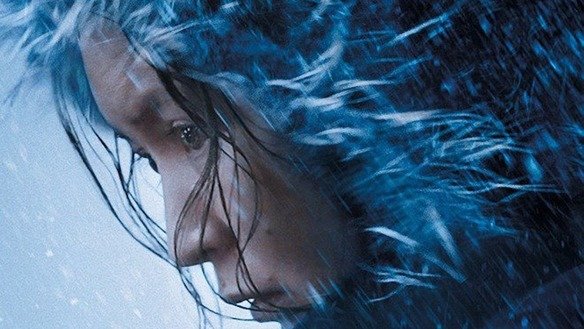 The Oscars are scheduled for February 24 in Los Angeles.
Director and writer Dvortsevoy, a Kazakh native who studied film in Moscow, is known for his films "Ayka" (2018), "Tulpan" (2008) and "Paradise" (1995). "Tulpan", a drama about shepherds living on the Kazakh steppe, won the Prix Un Certain Regard at the Cannes Film Festival in 2008.
Ayka
"Ayka" tells the story of an unemployed single mother from Kyrgyzstan who tries to survive in Moscow. It centres on the hard life of migrant workers and the struggles of motherhood.
The film takes place during a winter in the life of the titular character, played by Kazakhstan's Samal Yeslyamova.
Yeslyamova, who also starred in "Tulpan", won "Best Actress" for her role in "Ayka" at the 71st Cannes Film Festival last May.
It took six years to shoot "Ayka", mainly in Moscow, with filming occurring only during the winters.
"'Ayka' tells the story of a young migrant worker from Kyrgyzstan," Astana film critic Artur Yermolayev told Caravanserai. "The girl works illegally in Moscow and experiences all the hardships of labour migrants in Russia. She looks for work, doesn't have enough money, and suffers violence."
"She becomes pregnant and gives birth but then abandons him at the hospital," he added. "Later, realising her mistake, Ayka makes every effort to find and recover her child."
The film is based on grim reality, says Dvortsevoy.
"I read online that in just one year [in 2012] 248 Kyrgyz mothers abandoned their children in Moscow hospitals," Dvortsevoy told the BBC.
"This seemed odd to me: why are they doing it?" he continued. "Many migrant women and young girls who come to Moscow have abandoned their children, and may now be abandoning their children, because they cannot feed them."
Warm reception
Kazakh residents had the chance to watch "Ayka" in September as part of the Almaty Film Festival.
For her part, Yeslyamova won her country's People's Favourite 2018 award, Tengri News reported December 23, citing a press release about the honour.
"The film is difficult to watch but heartfelt," said Almaty resident Sabina Bazarbayeva, who attended the premiere of "Ayka" at the film festival.
"In this simple girl, you can recognise women you know -- girlfriends or sisters -- any one of them could find herself in such difficult life circumstances," she told Caravanserai.
"I'm very glad that our country makes films of such quality," Bazarbayeva said.