Russia has vowed to develop "new types of weapons" even as it continues to deny it is in breach of a Cold War-era nuclear missile treaty with the United States, raising the spectre of a new arms race.
After years of formal complaints and attempts at diplomatic resolution, the United States has concluded that Russia "openly violates" the 1987 Intermediate-Range Nuclear Forces (INF) Treaty.
The weapon in question is the SSC-8/9M729 cruise missile system.
"Russia ... remains in material breach of its obligations not to produce, possess, or flight-test a ground-launched, intermediate-range cruise missile system with a range between 500 and 5,500km," US Secretary of State Michael Pompeo said in a statement Saturday (February 2).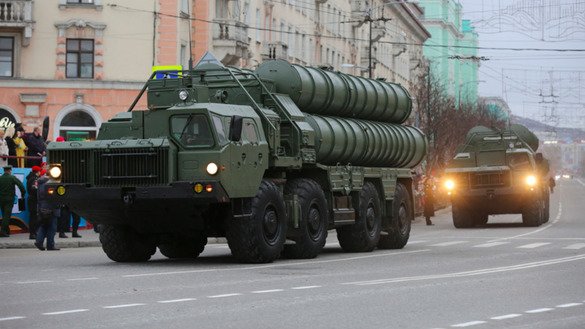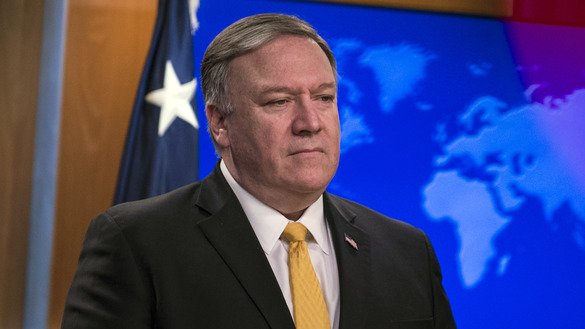 "The United States has gone to tremendous lengths to preserve the INF Treaty, engaging with Russian officials more than 30 times in nearly six years to discuss Russia's violation, including at the highest levels of government," he said.
Pursuant to the terms of the treaty, the United States has started the six-month process of withdrawal.
"If Russia does not return to full and verifiable compliance with the treaty by eliminating all 9M729 missiles, their launchers and associated equipment in this six-month period, the treaty will terminate," Pompeo said.
NATO allies "fully support" the US decision to withdraw from the treaty.
"The United States is taking this action in response to the significant risks to Euro-Atlantic security posed by Russia's covert testing, production and fielding of 9M729 ground-launched cruise missile systems," NATO said in a statement Friday (February 1).
European leaders have voiced fears over the consequences of the treaty's demise and called on Russia to address concerns before the United States formally leaves in August.
More threats from Russia
Russian President Vladimir Putin has made no secret of his facetious approach towards nuclear security. He October 18 joked that in the event of a nuclear exchange, "We, as victims of aggression, as martyrs, will go to heaven. [The aggressors] will simply die because they won't even have time to repent."
He has also warned of a new arms race if the INF Treaty collapses, saying Europe would be its main victim. Many other regions around the world, including Central Asia, would also be affected by Russia's actions.
As the deadline expired, the Kremlin switched from feigned frivolity to threats and deflection of blame.
"Our American partners have announced they are suspending their participation in the deal, and we are also suspending our participation," Putin said Saturday.
Russia will "not be drawn into a costly arms race", he said in a staged televised meeting with Foreign Minister Sergey Lavrov and Defence Minister Sergei Shoigu.
Lavrov claimed Russia "tried everything to save the treaty" in several rounds of diplomatic talks, but evidence discounts such statements.
At the same time, Prime Minister Dmitry Medvedev said the Russian government would allocate funds for the research and development of new weapons.
The US withdrawal from the treaty would "certainly receive an effective response", he tweeted Saturday in English.
The Kremlin has repeatedly denied the SSC-8/9M729 system contravenes the INF Treaty, saying it has a maximum range of 480km, which falls 20km below the lower limit of the treaty.
To "prove" those claims, Russian Defence Ministry officials displayed the missile to foreign media and military officials on January 23.
However, Washington and NATO allies said they would not be satisfied by a "static display" of the missile.
Central Asia doubts Russian claims
Central Asians, who themselves have endured the Kremlin's posturing and threats related to nuclear security, are not buying Russia's latest claims.
"Building up its military potential is Russia's only possible response to Western sanctions," said Talgat Ismagambetov, an Almaty-based political scientist.
"Putin failed to boost the economy or to ensure the growth of production or the development of innovative industry," he told Caravanserai.
"He can rely only on the military-defence complex," he said. "While he spends millions on building missiles and military measures in Syria, his people are impoverished."
"But these missiles are more for intimidation than for anything else," he added. "The mass production of powerful missiles is an expensive luxury, and Russia long ago lost such financial capabilities."
Russia wants to have position of advantage while negotiating with the West and "therefore supports only the parts of treaties where it has an advantage", said Edil Osmonbetov, a Bishkek political scientist specialising in international affairs and conflict studies.
"The biggest threat is felt by the European countries, for whom the level of security is plummeting, and they will have to increase military budgets," he told Caravanserai.
"There are consequences for the entire world," he said. "The global system of security architecture is being violated; the world is becoming unpredictable, and the threat of nuclear conflict arises."
[Kanat Altynbayev contributed to this report.]